I believe it's no secret that fall is everybody's favorite season for fashion. With temperatures not too high – so that you simply want to stay in your bikini all day at the pool – but also not too low – so that you simply want to wrap yourself in a blanket and not leave the house – there comes a plethora of outfit combinations that you can explore. Yes, it's that time to be experimental and creative, especially when it comes to layering. No need to compromise between your favorite camisole and your chunky knit, as it's the combination that creates the perfect look. Plus, who doesn't love those warm earth tones that blend in so beautifully with the changing colors of the leaves of the trees?
My love declaration for autumn is obvious, but what I really want to share with you today are my favorite trend pieces this fall/winter 2021 season. In collaboration with NA-KD I am showing you some key pieces or "must-haves" that should not be missing in your wardrobe this (but also next!) seasons – as you should know, I do not buy pieces for one season only. For me it's important that I can make long-term value out of the garments I buy. Anyway, let's hit it off!
Key Piece #1: The Straight-Leg Leather Pants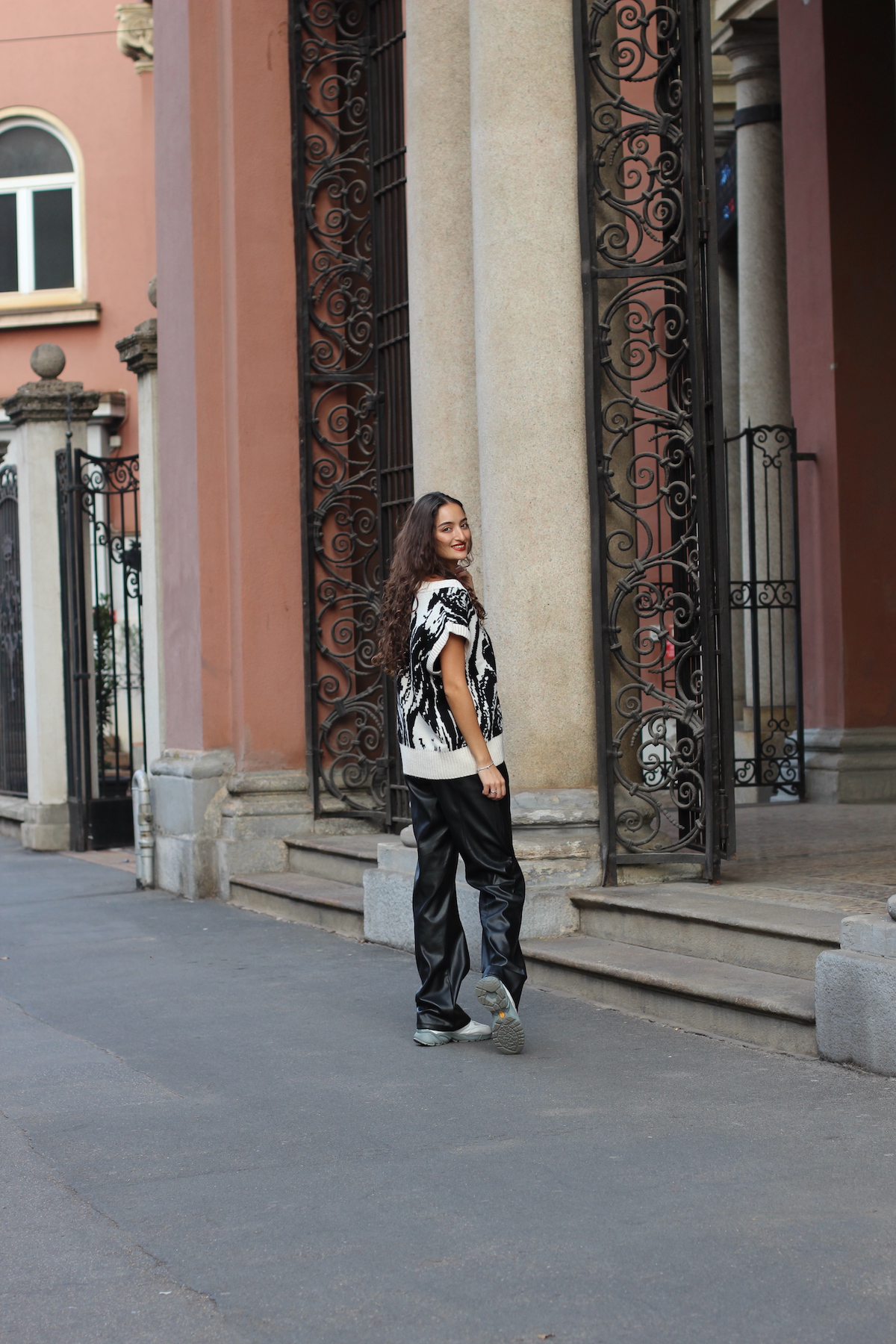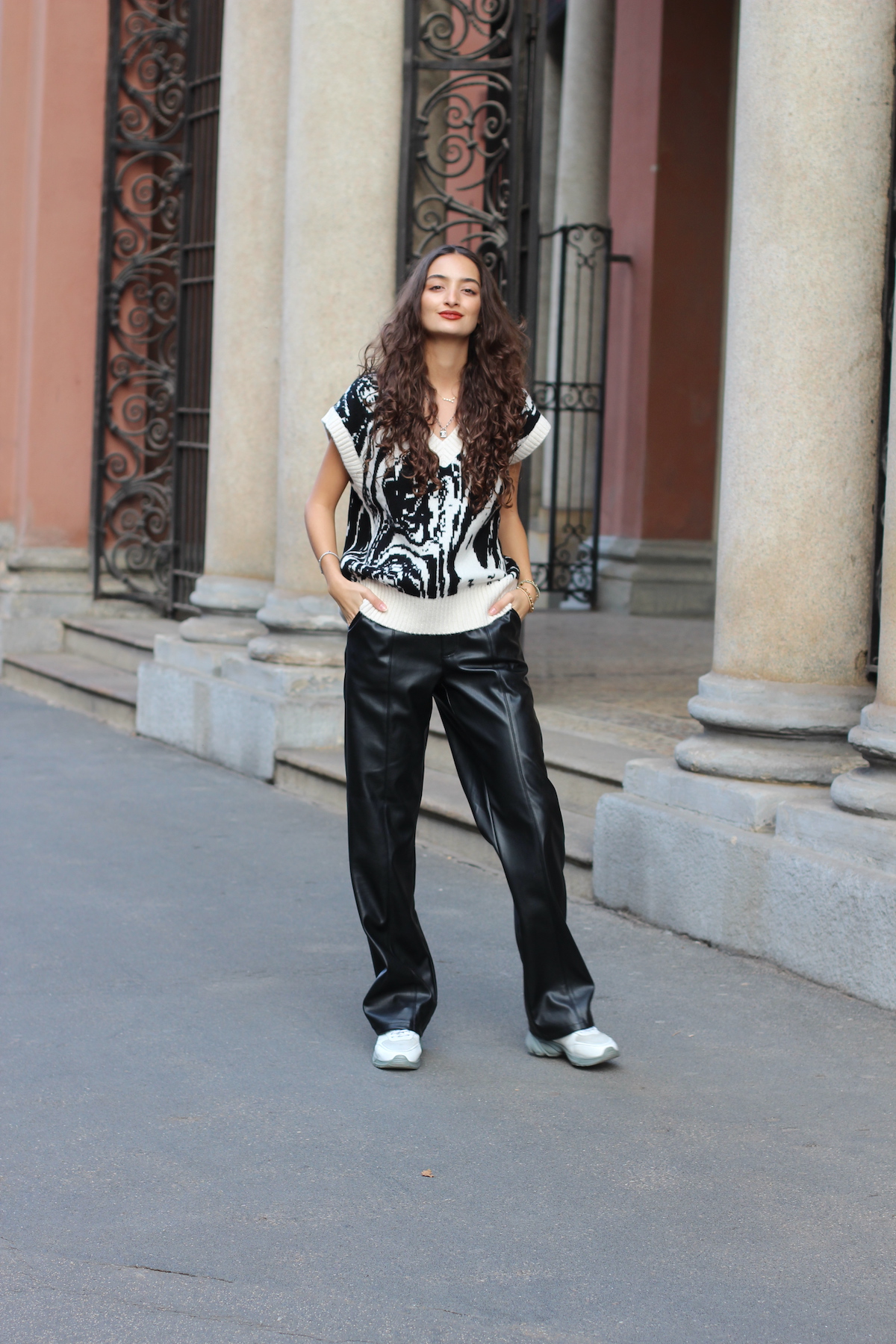 Latest since Gen Z declared death to the skinny jeans, I must admit that even I (definitely a Millennial) have made a move from skinny jeans … to Mom jeans a few years back … and now to straight legged jeans. And one of my favorite materials especially in Fall/Winter is leather, or vegan leather, if you wish. It gives you that cool edginess and at the same time sexy look without showing any skin. Especially this relaxed straight-leg version from Na-Kd is a great choice, as it is also extremely comfortable and you don't feel like pressed into a sausage costume, if you know what I mean.
Key Piece #2: The Oversized Pullunder 
The Pullunder trend already started in fall 2020 and this year it returns even stronger in oversized shapes and graphic patterns. I am not sure how, but designers turned a piece of clothing that was rather seen as formal and conservative into a bold fashion statement. Even better though, it's not only stylish but it has even practical sense as it really keeps your belly nice and warm. For extra cold days, just wear a turtle neck below it. To be honest, I am always very happy when fashion doesn't only look good but also has a sense.
Key Piece #3: The Boxy Jacket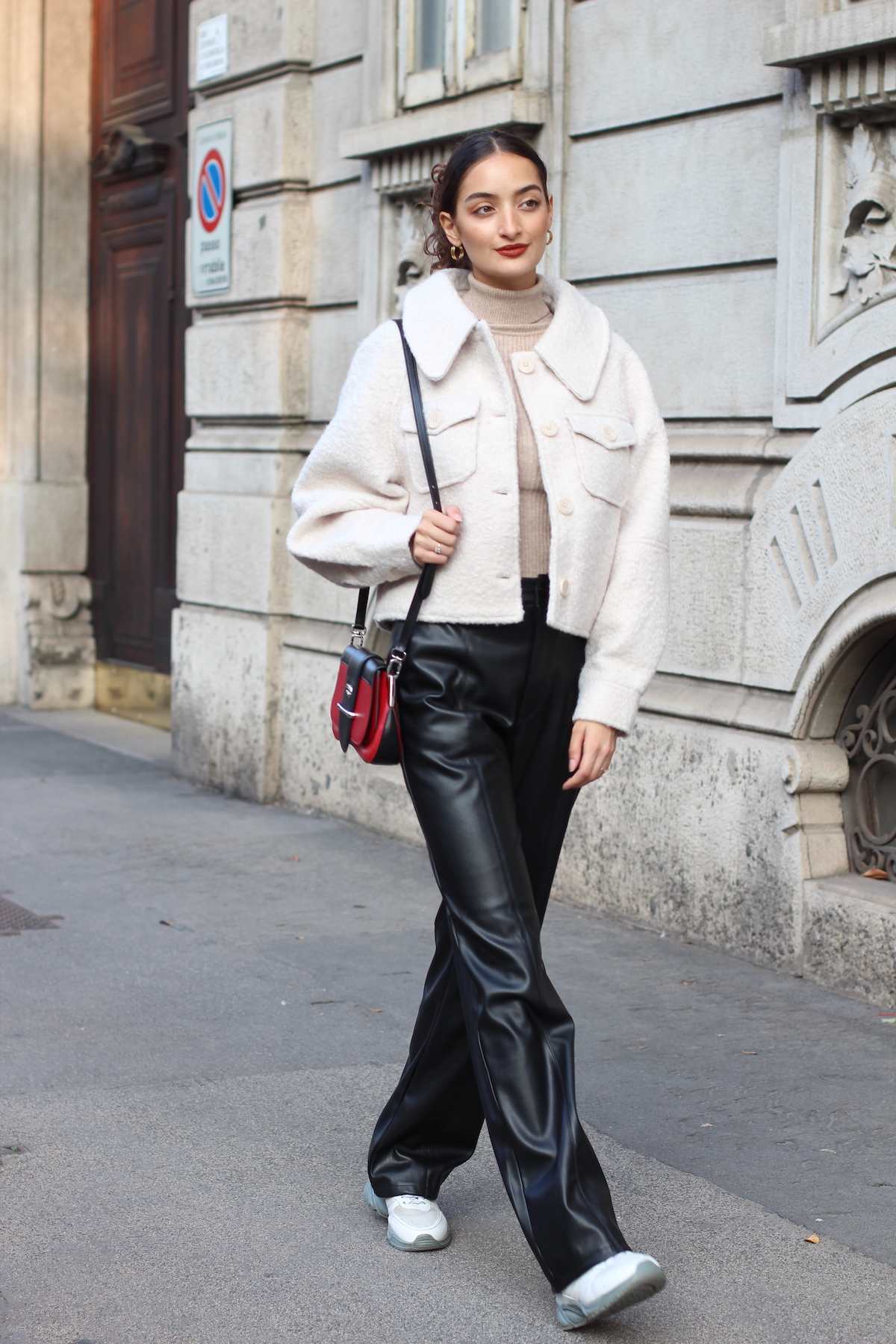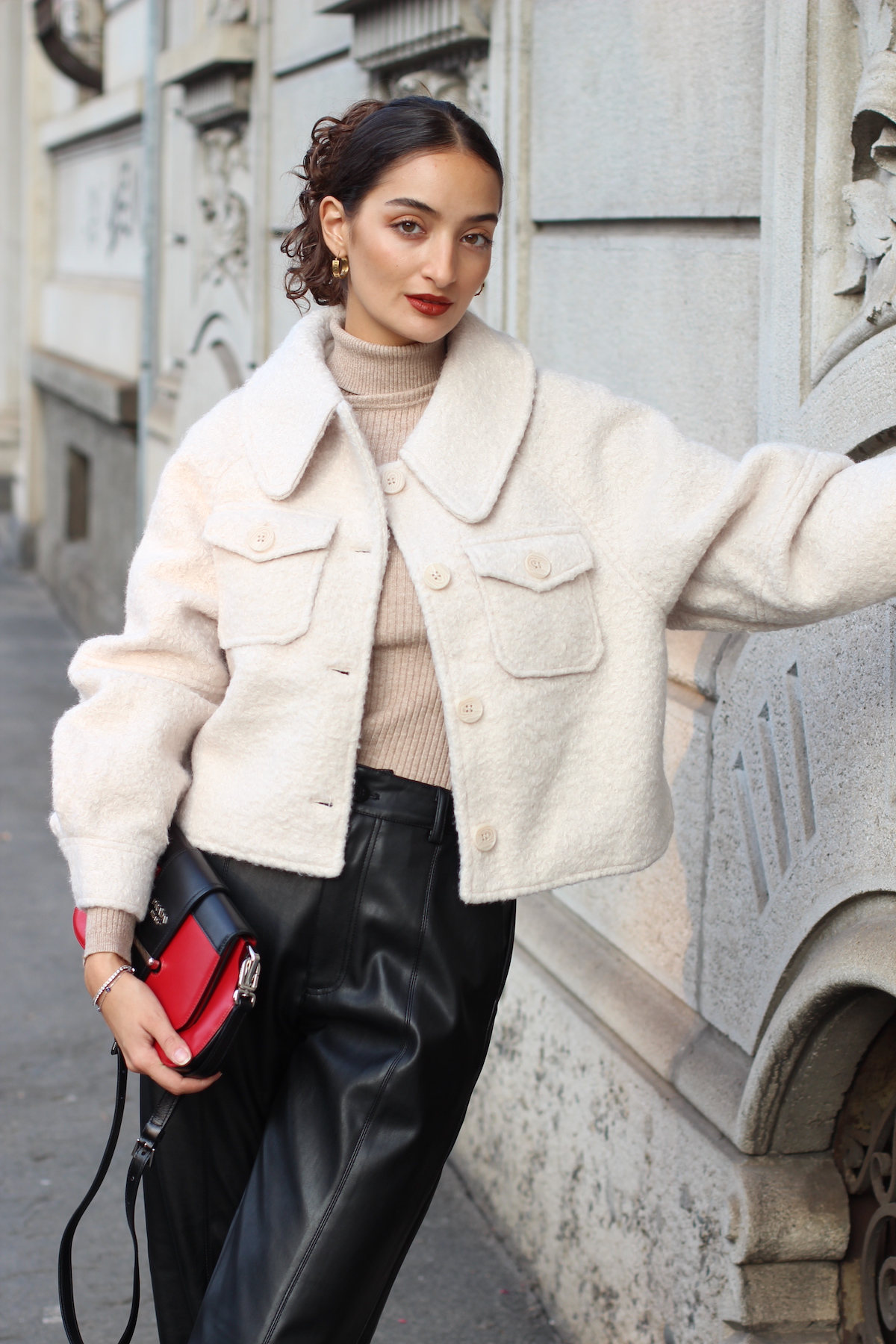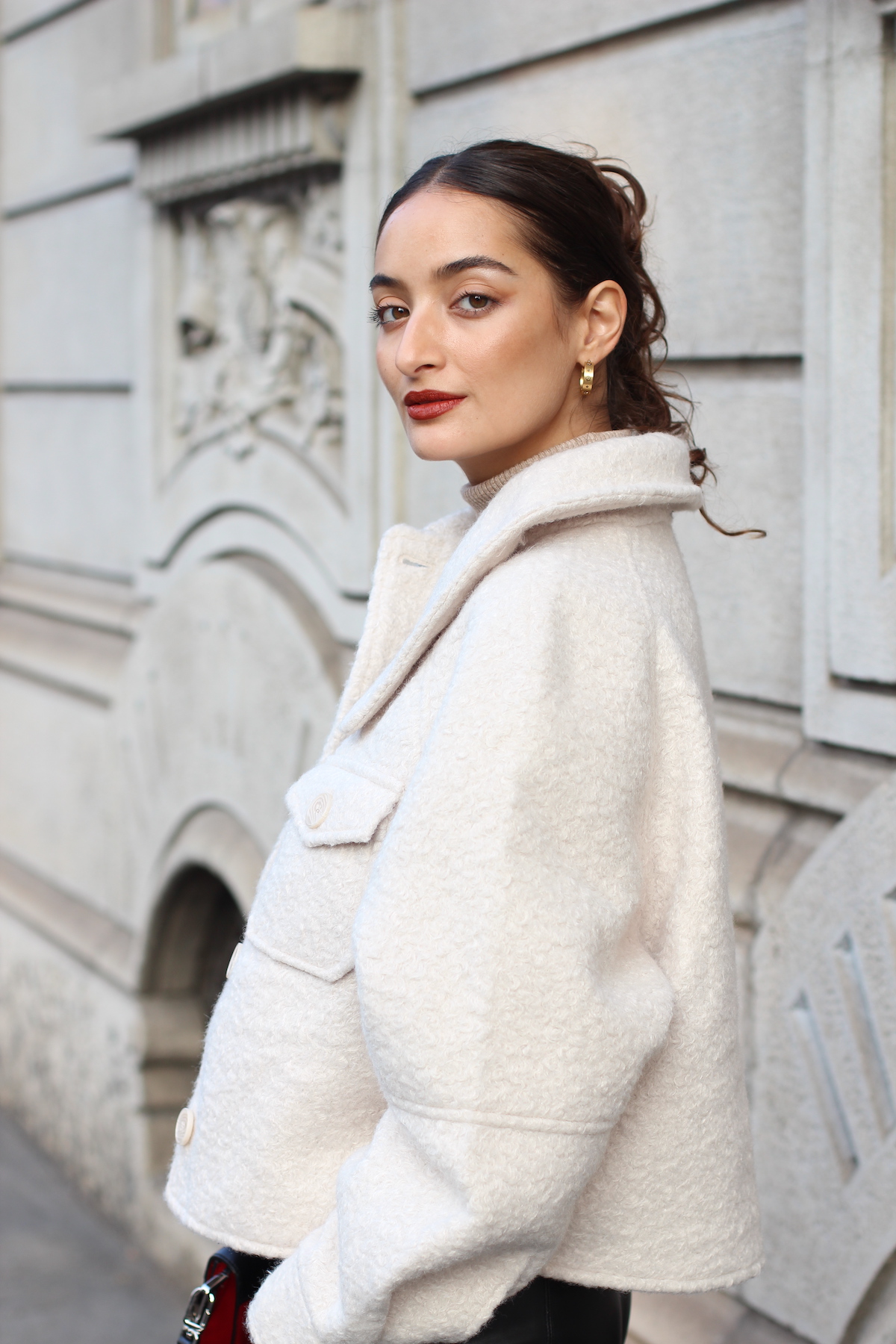 The third key piece for this fall/winter 2021 season is the oversized boxy jacket, and I am realising that it seems as if oversized clothing define my look for this season. So, this jacket is also a pretty classic piece that is definitely here to stay for multiple seasons. It's the perfect transition jacket (see, also perfect for spring!) that gives you just the right coziness level without being too hot yet for the mild fall temperatures. If needed, wear it with a scarf and a thick pullover to take it with you more towards the winter days. With the white version I chose, I wanted to bring some lightness into my outfits, but this type of jacket can be found in different colors and patterns as well if you like it a bit more creative.
My key trend pieces this fall/winter season 2021
So, these are my three key trend pieces this fall/winter season 2021 – perfectly to be also combined with each other as you can see from my photos. What are your trends this season?