Hey friends,
today I would like to introduce you to a new brand – or to be precise a rebranded brand – and show you one of my favorite looks from their first collection. The founders of the back-then brand Tigha were on a mission to create the best leather jackets, and this is eventually what they became known for for the last decade. But as we know, times are changing rapidly and so are consumers needs and tastes. Companies that wake up too late to respond to these changes will find themselves left behind. And that's why Tigha decided to evolve into Young Poets Society.
Time for a Rebranding – Young Poets Society
If there is the perfect year for a rebranding, then I would say it is definitely 2021. During the pandemic in which so many people changed their attitutes, behaviours and mindsets it became clear that brand and companies cannot just sit and watch but evolve with the evolving society. However, evolving doesn't mean leaving everything behind, but rather taking your core values to a next level, never forgetting where you come from but at the same time knowing where you want to go. With this in mind, Young Poets Society – or YPS – trying to capture the new generations.
// Outfit Provided by Young Poets Society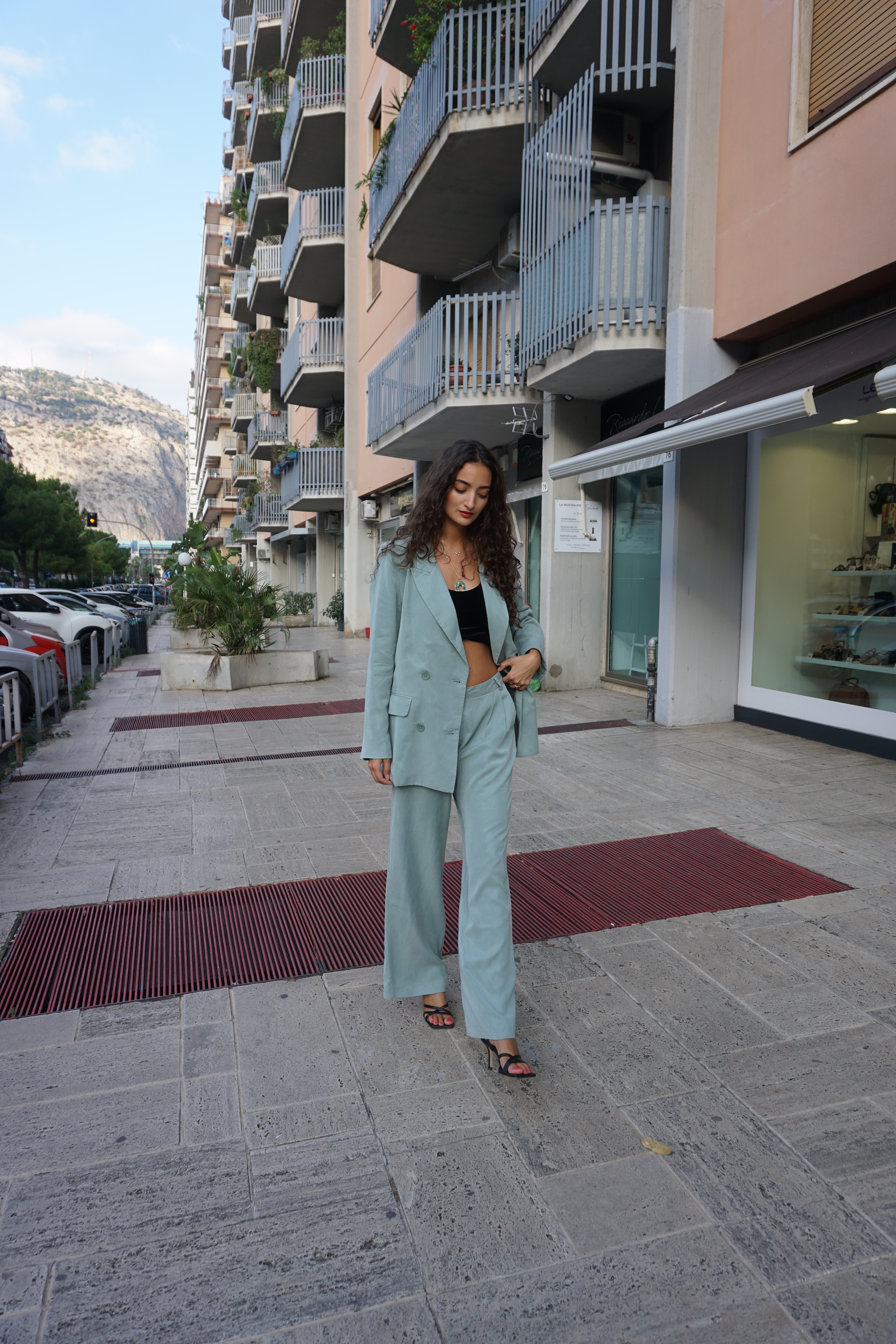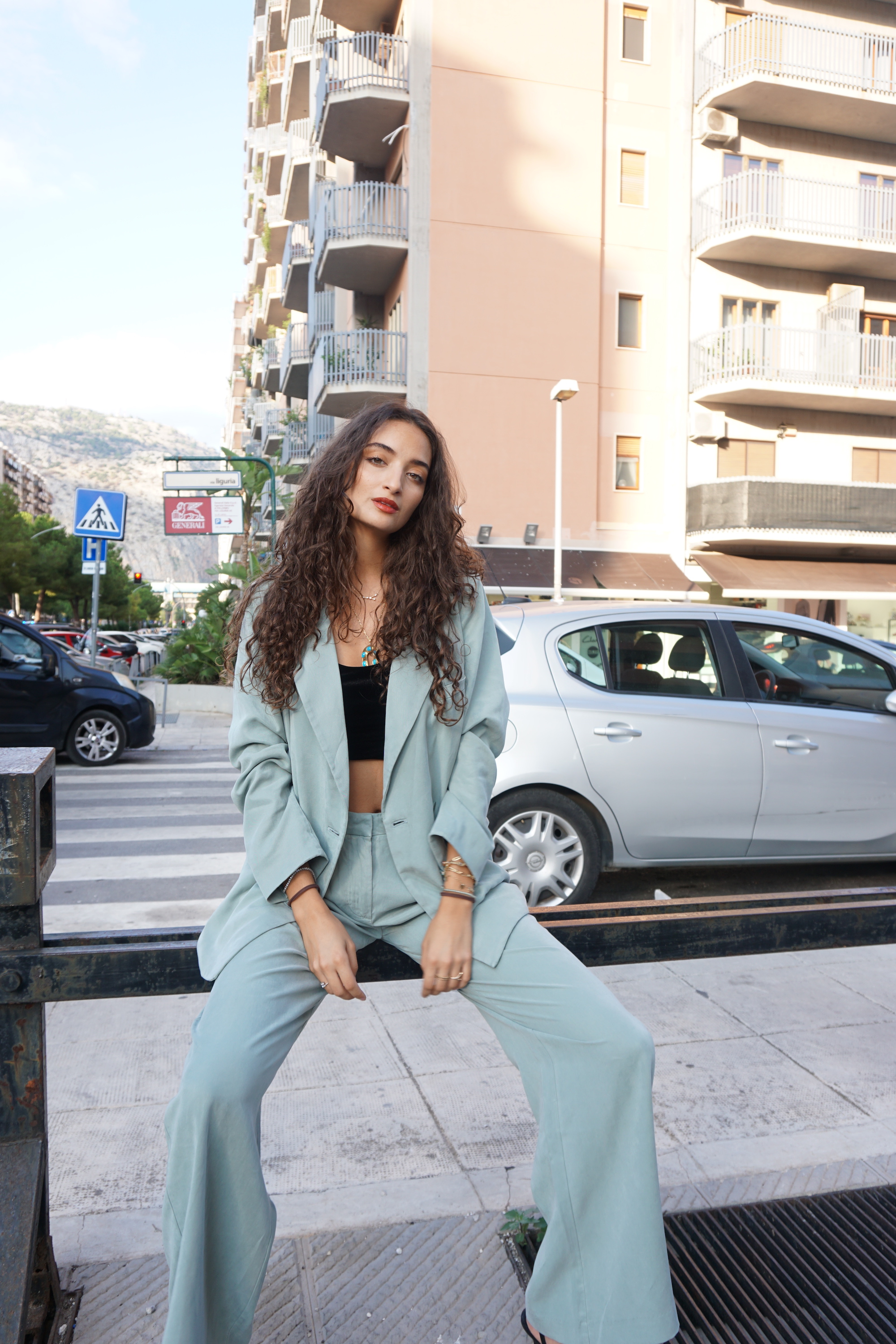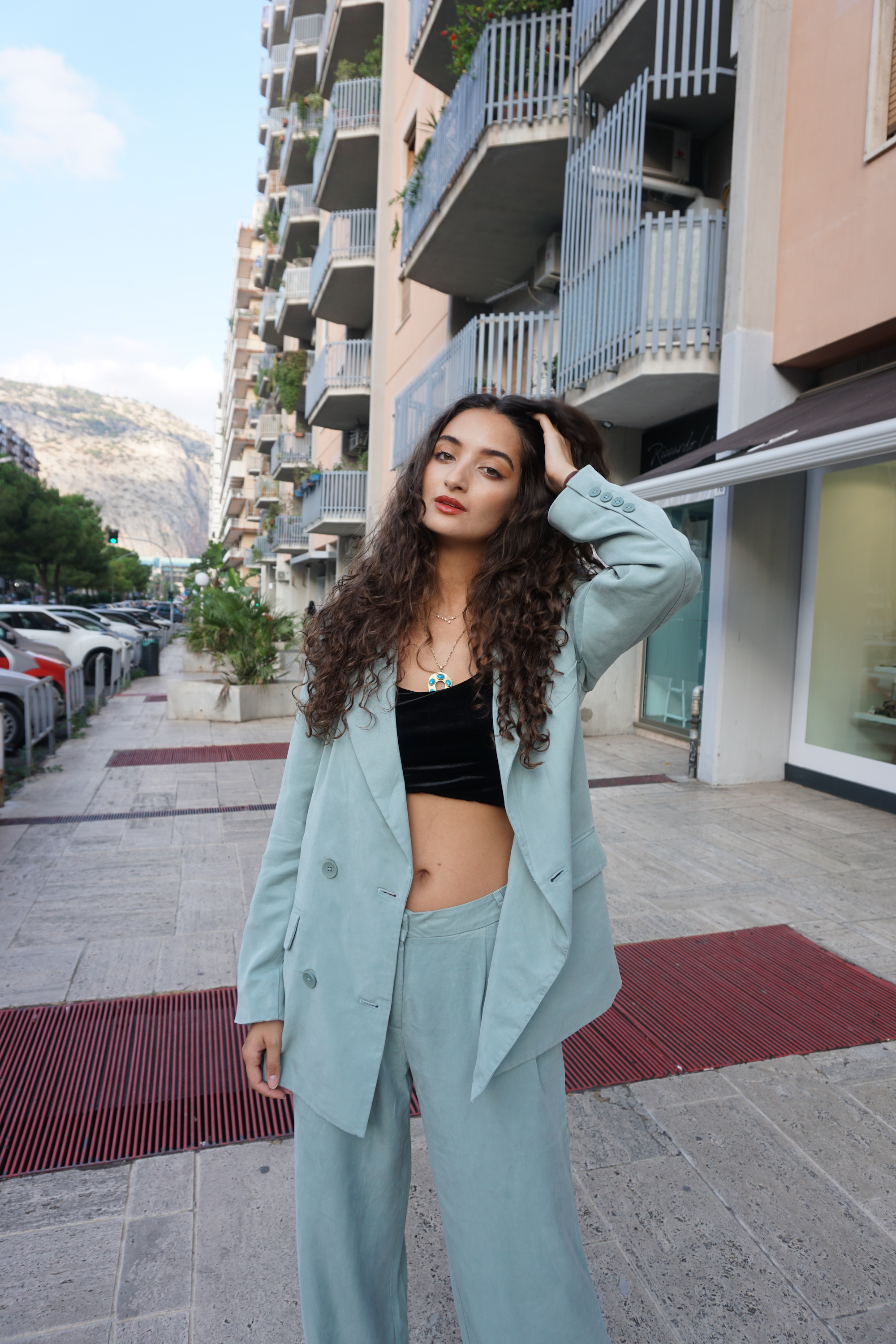 Driven by the Idea of a new Generation of Poets
Young Poets Society talk to the young, creative generation that continuously looks for new ways to express themselves – which today is literally without any limitations. No matter if with words, sounds, pictures, videos, we are breeding a generation that wants to be heard. Similarly, YPS does not want to limit itself to the fashion in a traditional sense, but instead is always on the look-out for innovative solutions inspired by all kinds of impressions and sources of inspiration.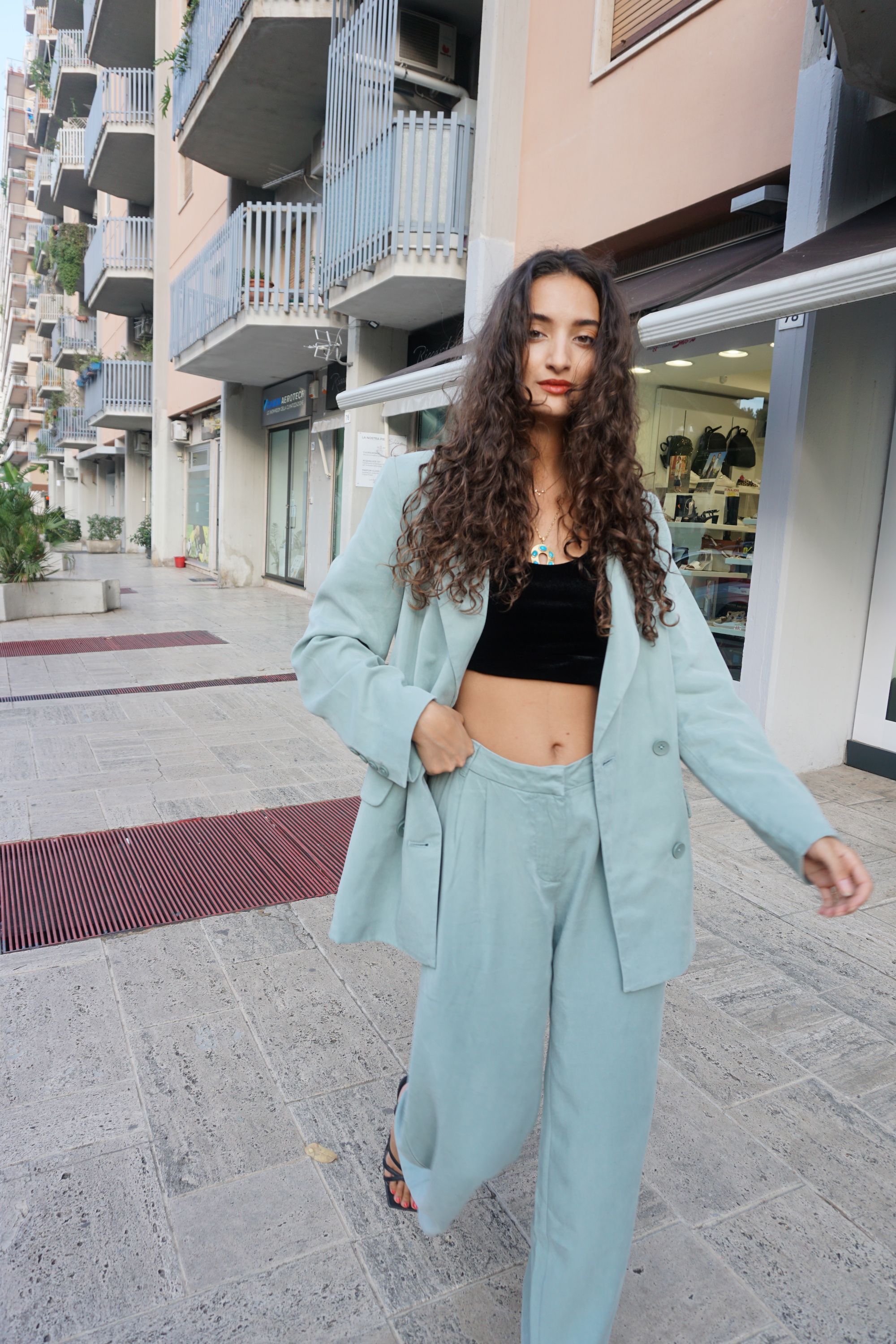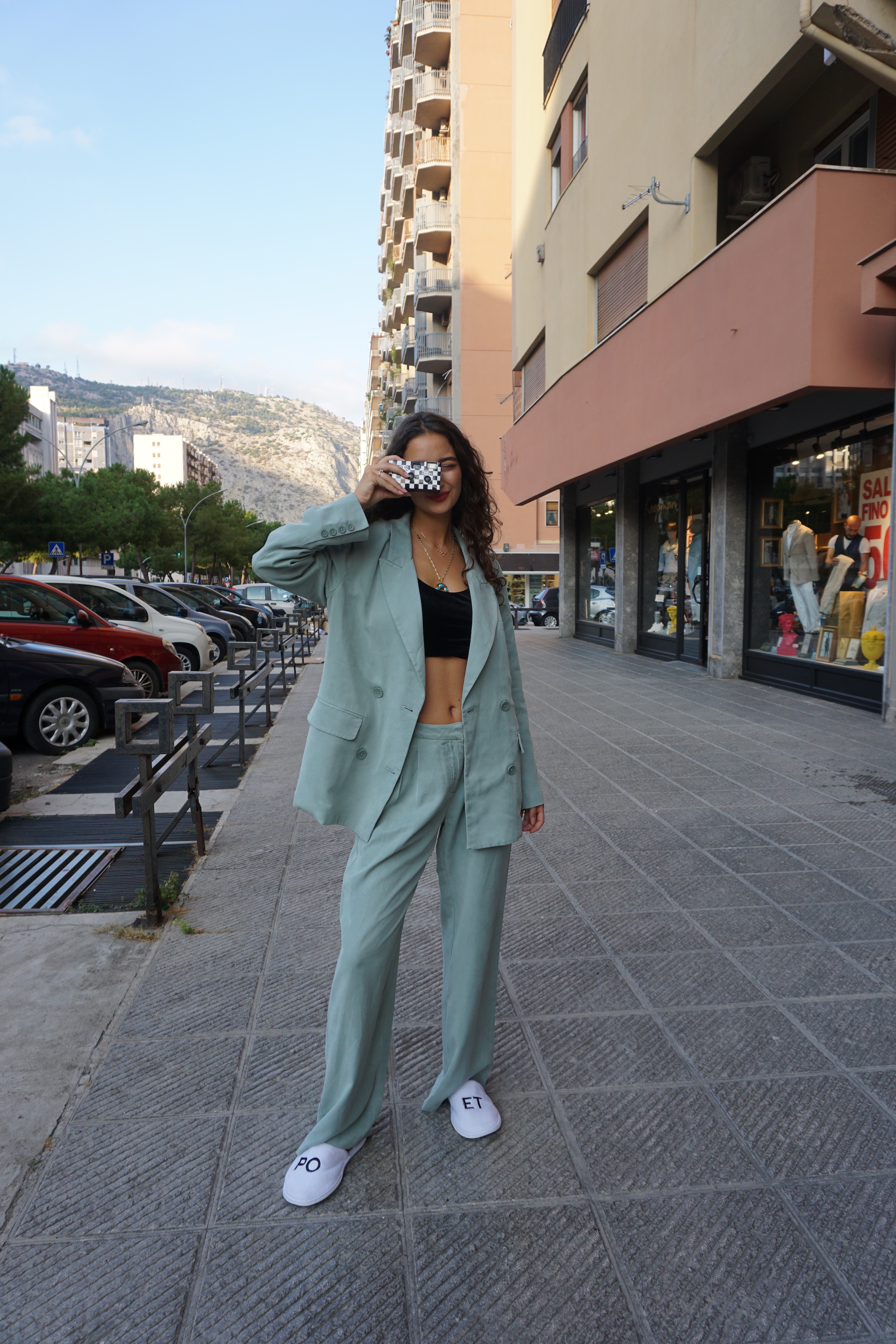 A Touch of 90s Grunge
Inspired by the rebels of the past, YPS encourages the new generation to be the rebels of tomorrow. Its first F/W collection 21/22 includes a lot of laid-back, loose style with a touch of 90s Grunge, including batik prints and color gradients. In today's post, I am presenting you one of my favorite looks from the collection, which is this pastel-mint colored oversized Suit that combined with a tight crop top and heels conveys a sophisticated yet cool look. I really love this suit as it is super comfy yet stylish, thus the perfect outfit to come from lockdown life back to a normal street life!