Born and raised in Germany in a little village, I always had to urge to visit far places and explore what is out there. Ironically, I used to be blind to see that beauty can be just around the corner. I didn't explore much of Germany nor of close or "similar" countries like Switzerland or Austria. Now I know that every country is unique, and I can certainly not put all German-speaking countries into one bucket. This is why last weekend I decided to make my first visit to Zurich, Switzerland. I stayed at the 25Hours Hotel in Langstrasse and very soon discovered that it is the place to be in Zurich! Because the 25Hours Hotel is not only a Hotel, but it is an artistic silo that offers an amazing restaurant, a cool bar, and a little shop that sells all kinds of random fun stuff.
25 Hours Hotel Zurich – The Relic of Contemporary Artists
This hotel is definitely more than just a place where people sleep. Besides all the great facilities I will report about later in this post, you have to know that the 25Hours Hotel is literally the home of contemporary artists – the hotel offers a selection of artists a stay at the hotel in order to give them the creative space they need to work and prepare for their exhibitions. At the end of their residency, the artist leaves behind one of their artwork at the hotel – now you know why 25Hours Hotel in Langstrasse has such a unique and unmistakable interior design! I will let the images speak …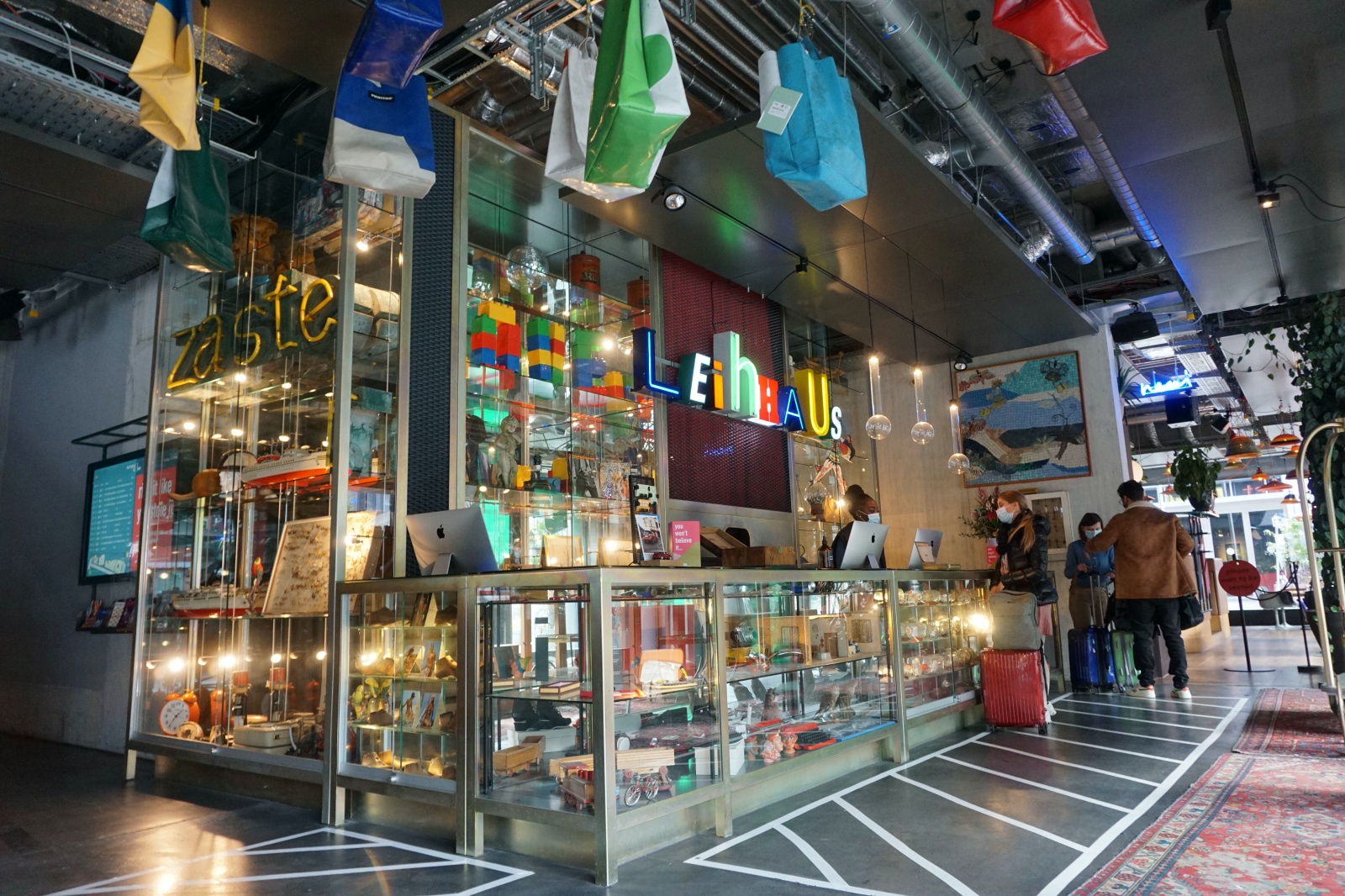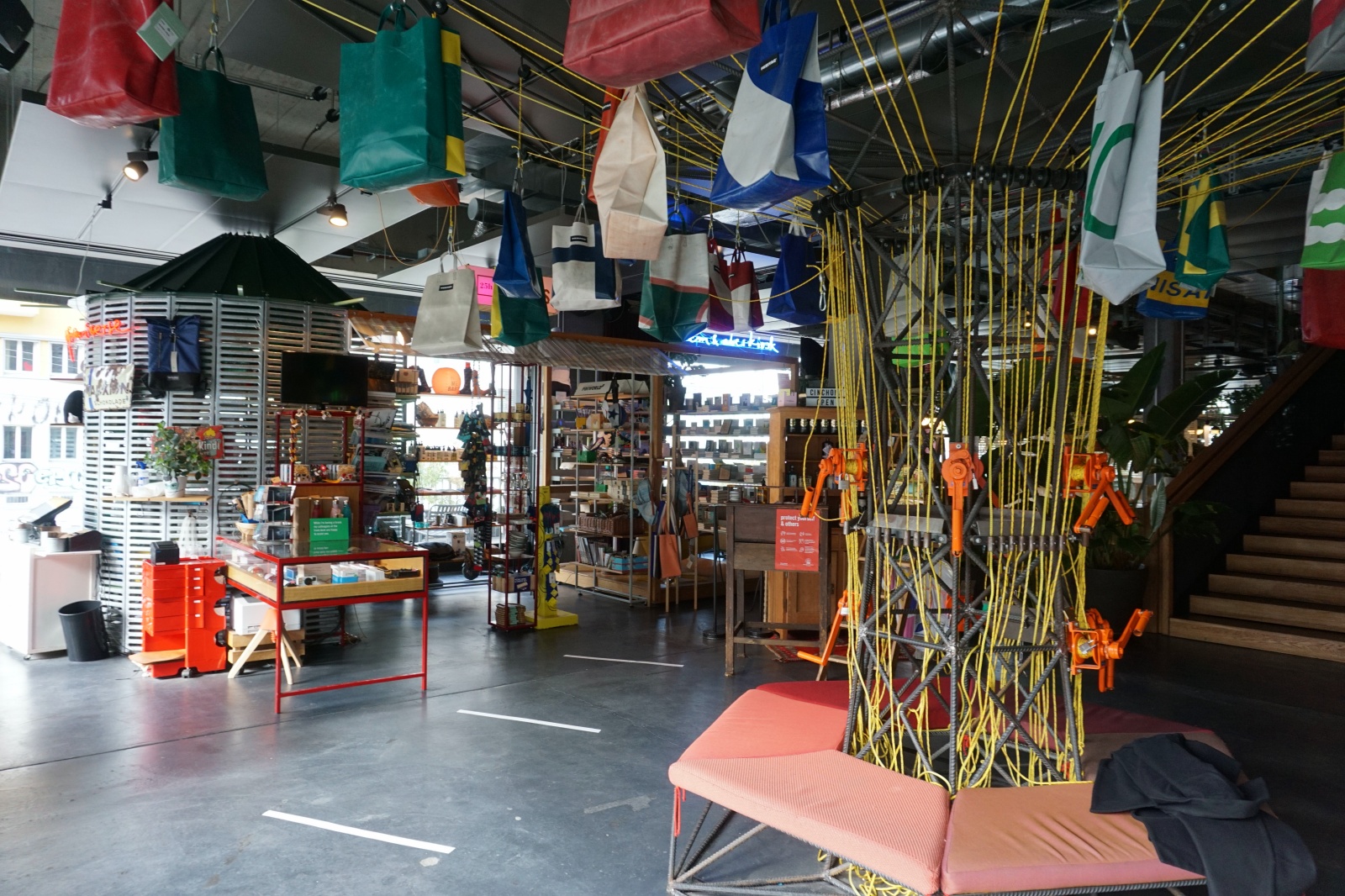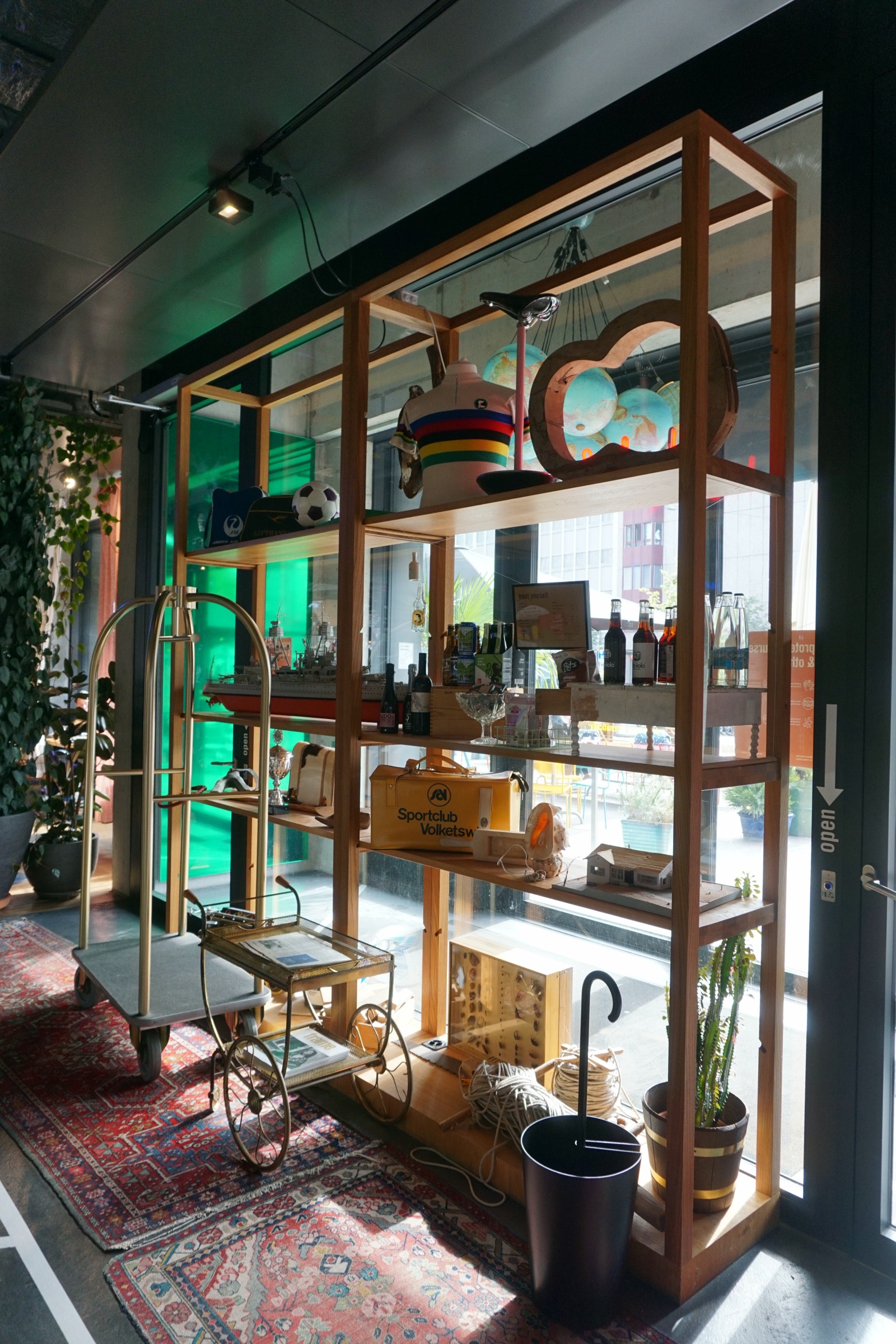 The Amazing Food Situation at the Oriental Restaurant NENI
I must admit, usually the breakfast offering at city hotels is rather low-key. 25Hours Hotels are different though. Their integrated Middle-Eastern inspired Restaurant NENI is sooo good, it even attracts non-hotel guests. We had brunch there and all I can say is that its variety certainly satisfied all different tastes… from German Käsebrötchen to French Pain au Chocolat to Italian Cornetto all the way to Middle Eastern Baba Ghanoush. I found myself overeating a little but at least I was energized enough until dinner time! 25Hours Hotel also got you covered for thirsty nights – we hung out at the Chinchona bar, where the super friendly and fun personnel has created our favourite cocktails for us.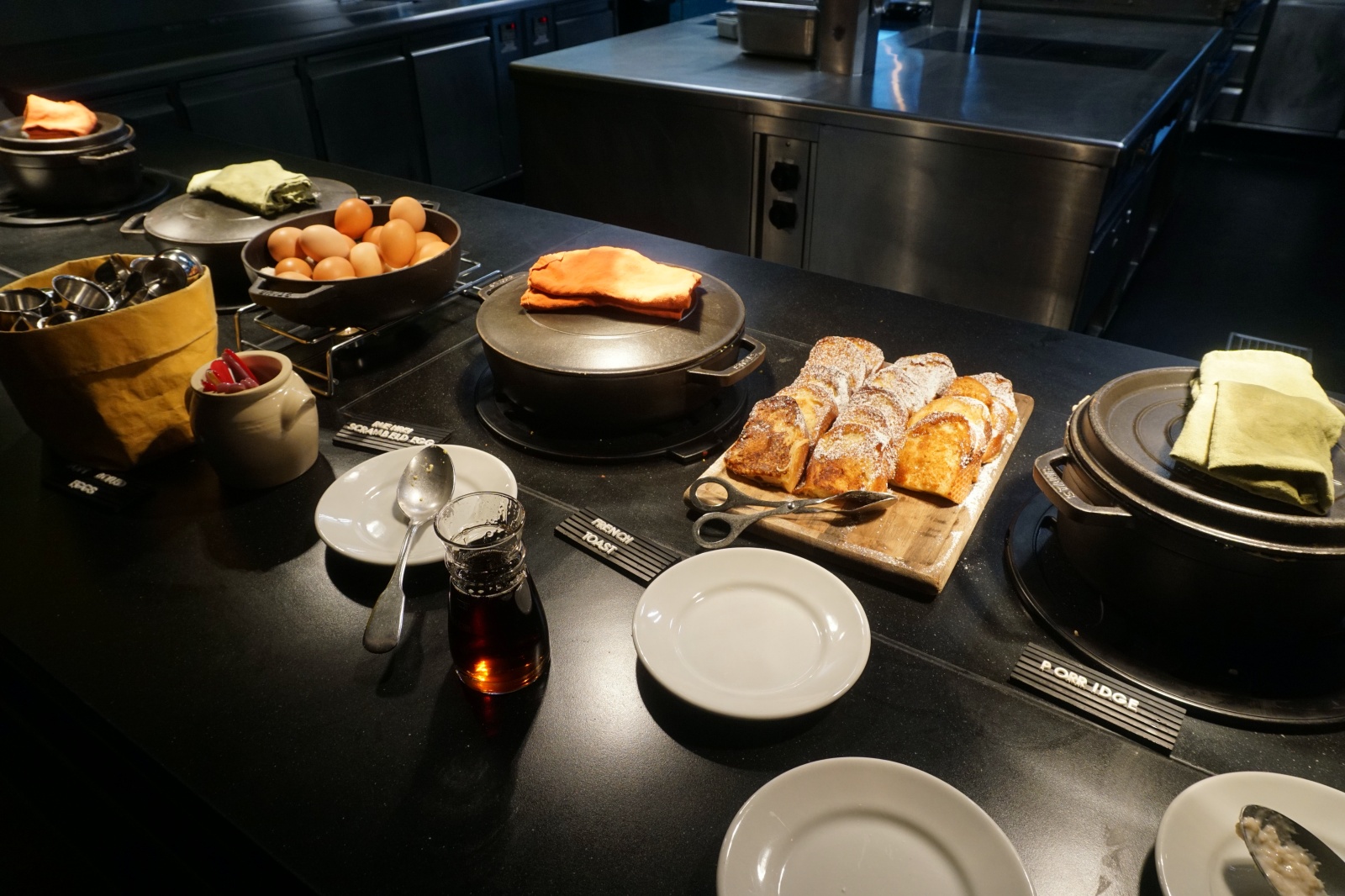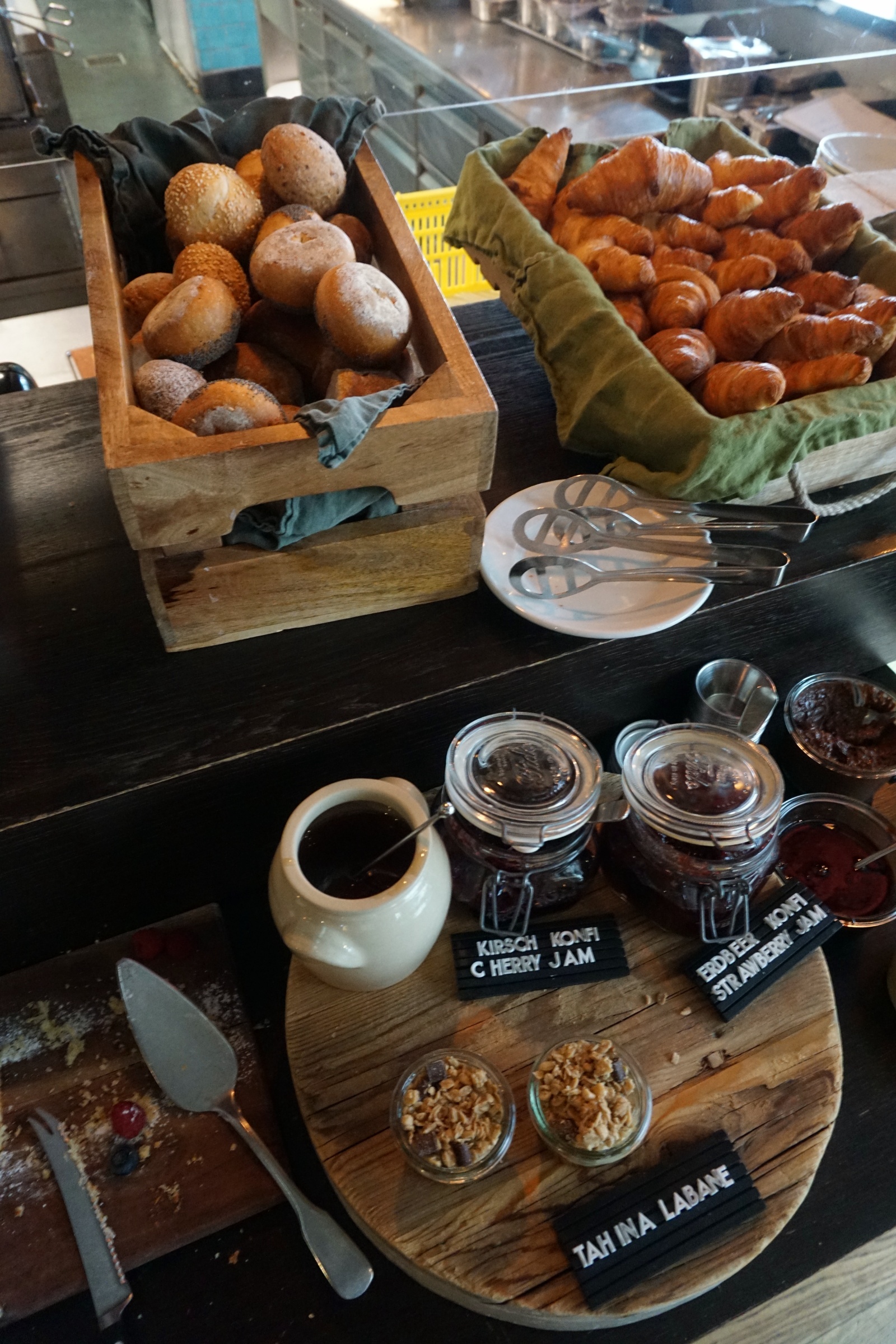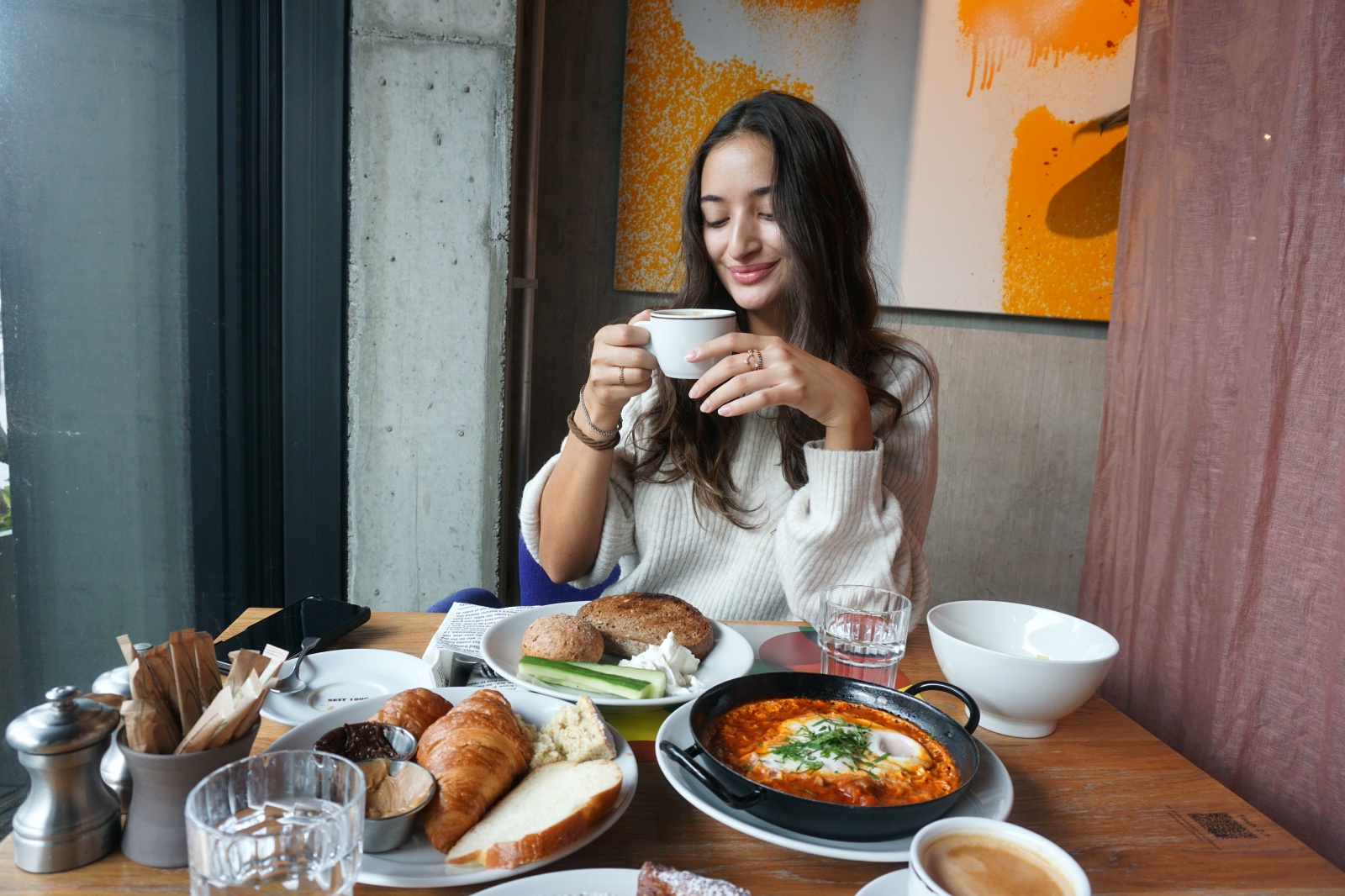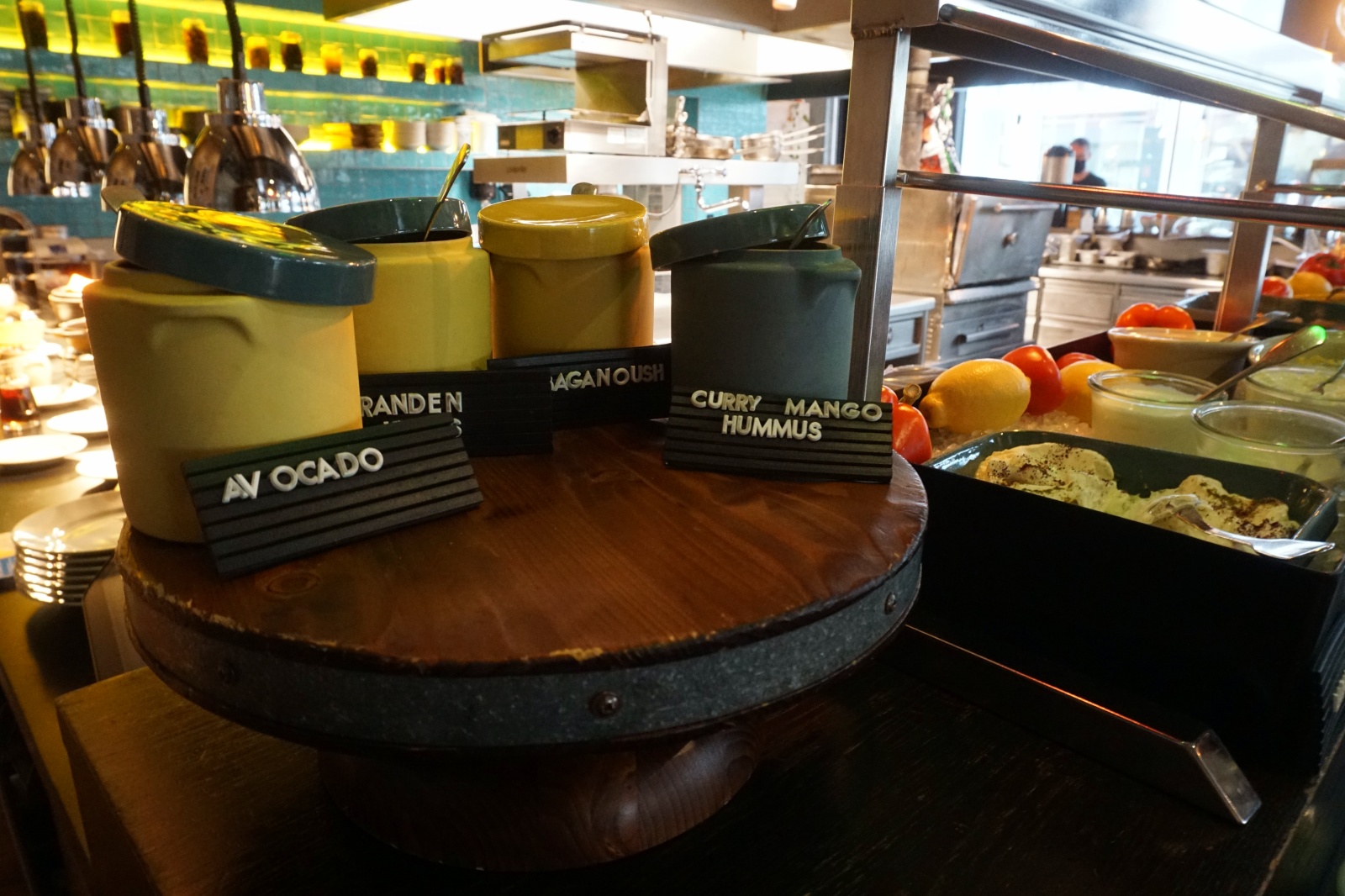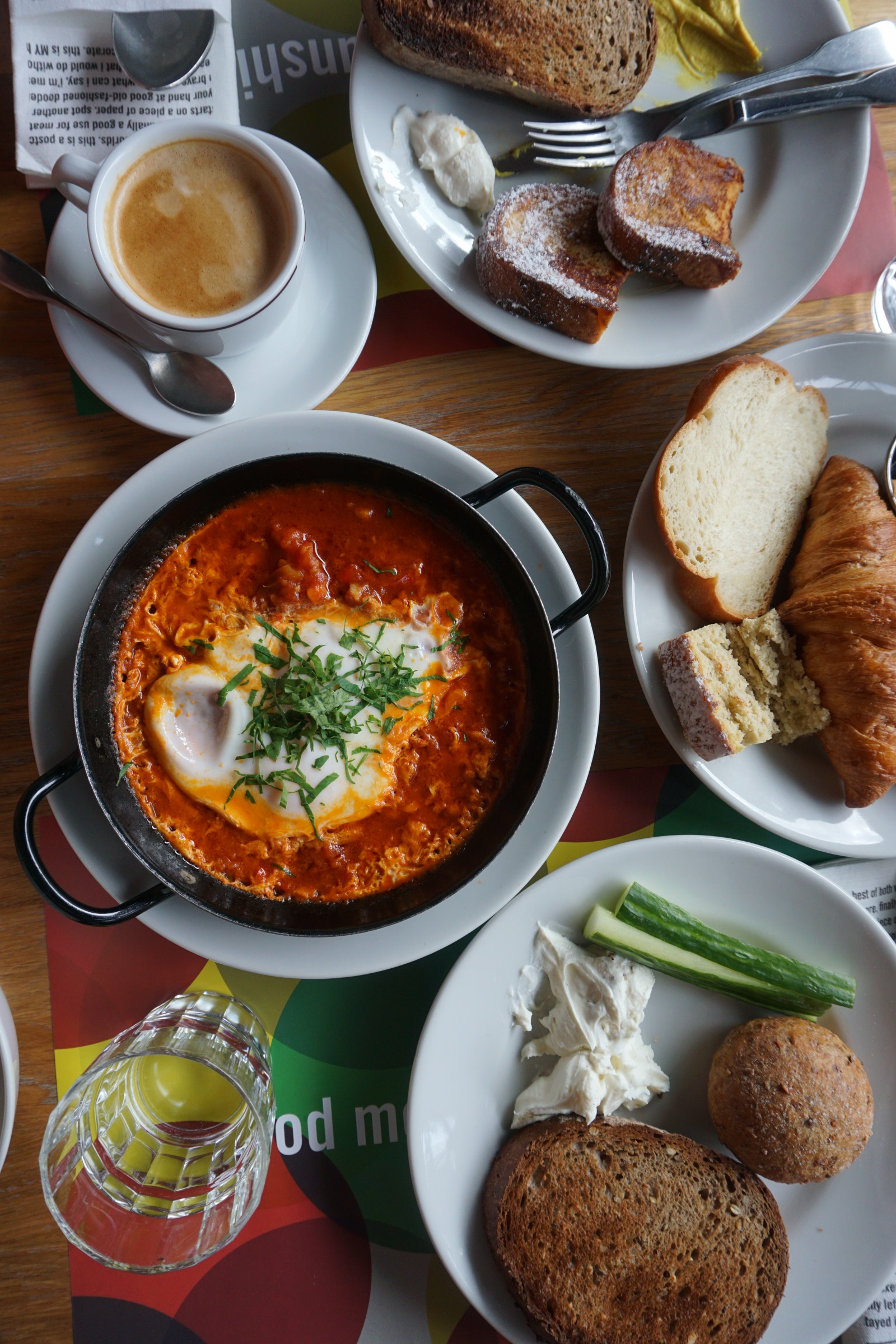 A Look inside the Hotel Rooms at 25Hours Hotel
When there is one thing that gets me all excited about hotel rooms, then it's when they have a quite unconventional design – something unexpected but so aesthetically pleasing that it creates an off-beat experience that make your stay memorable. Something more than just a bed in a room. The 25Hours Hotel in Zurich Langstrasse – just like all 25Hours Hotels actually – has such an extraordinary design and represents exactly what I am talking about. Its design elements are inspired by themes from the red light district, the bourgeoisie and the world´s penthouses. That means: a big glass shower in the middle of the room next to the bed? CHECK! Shiny black brick and concrete floor? CHECK!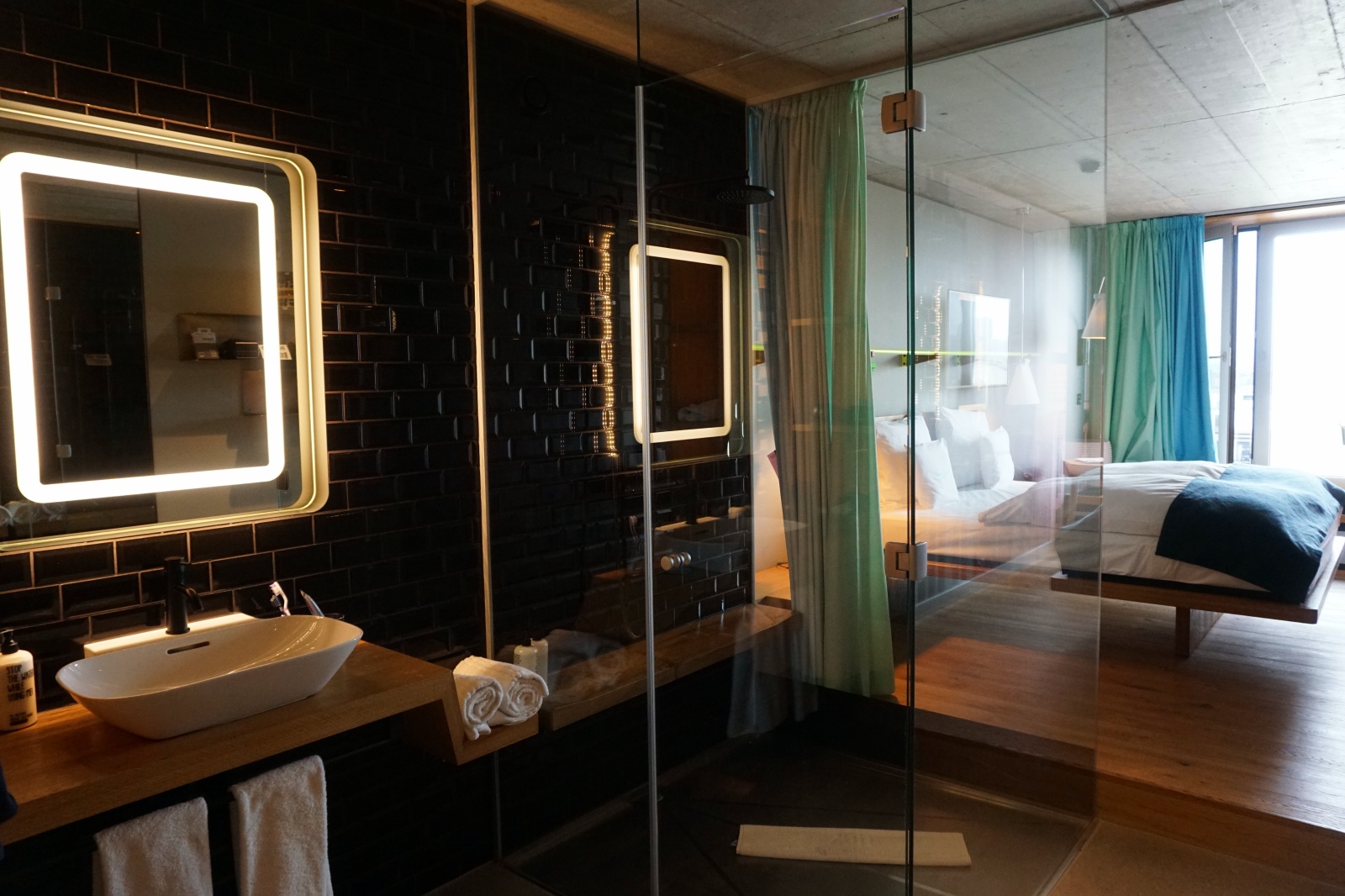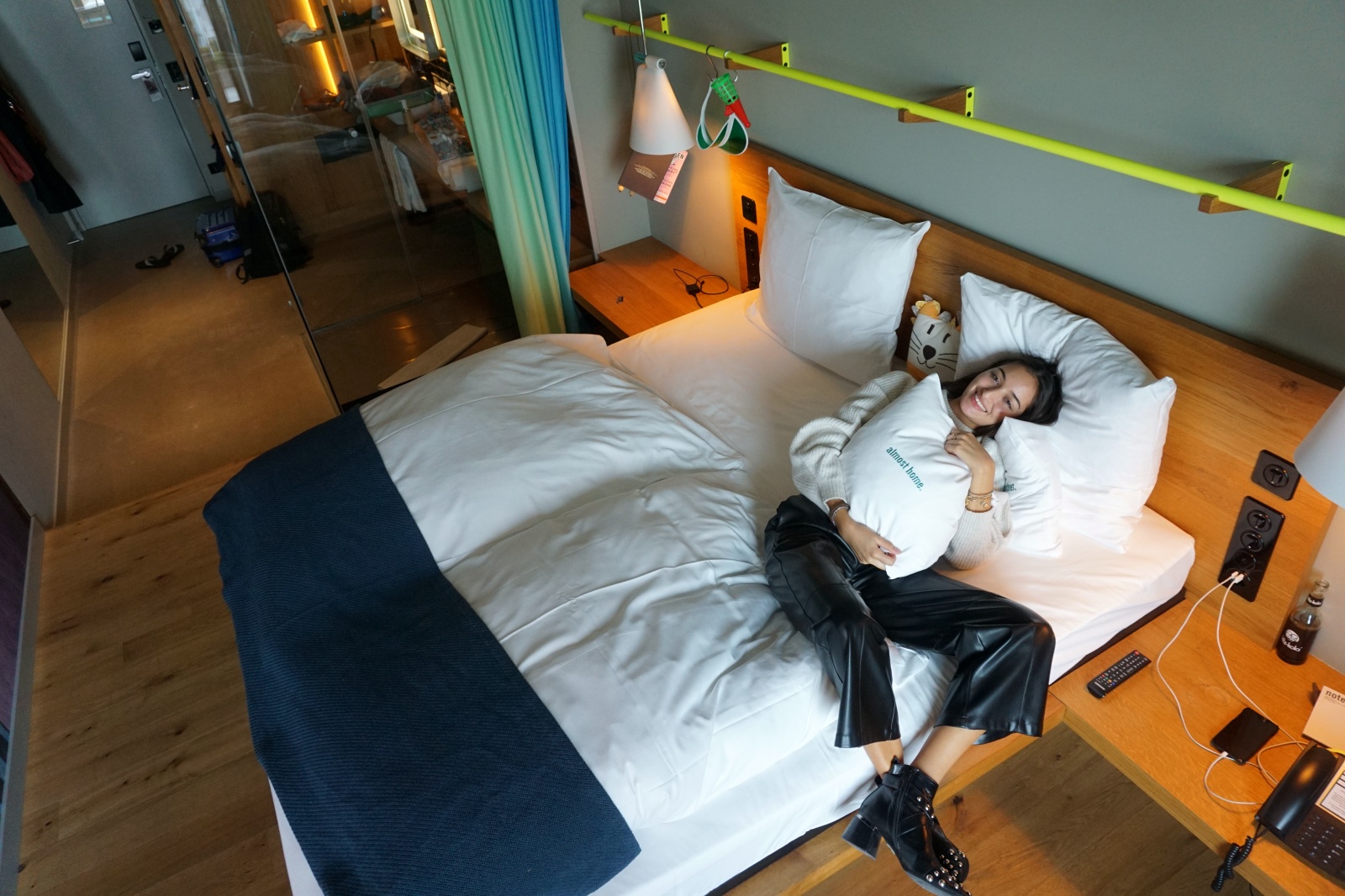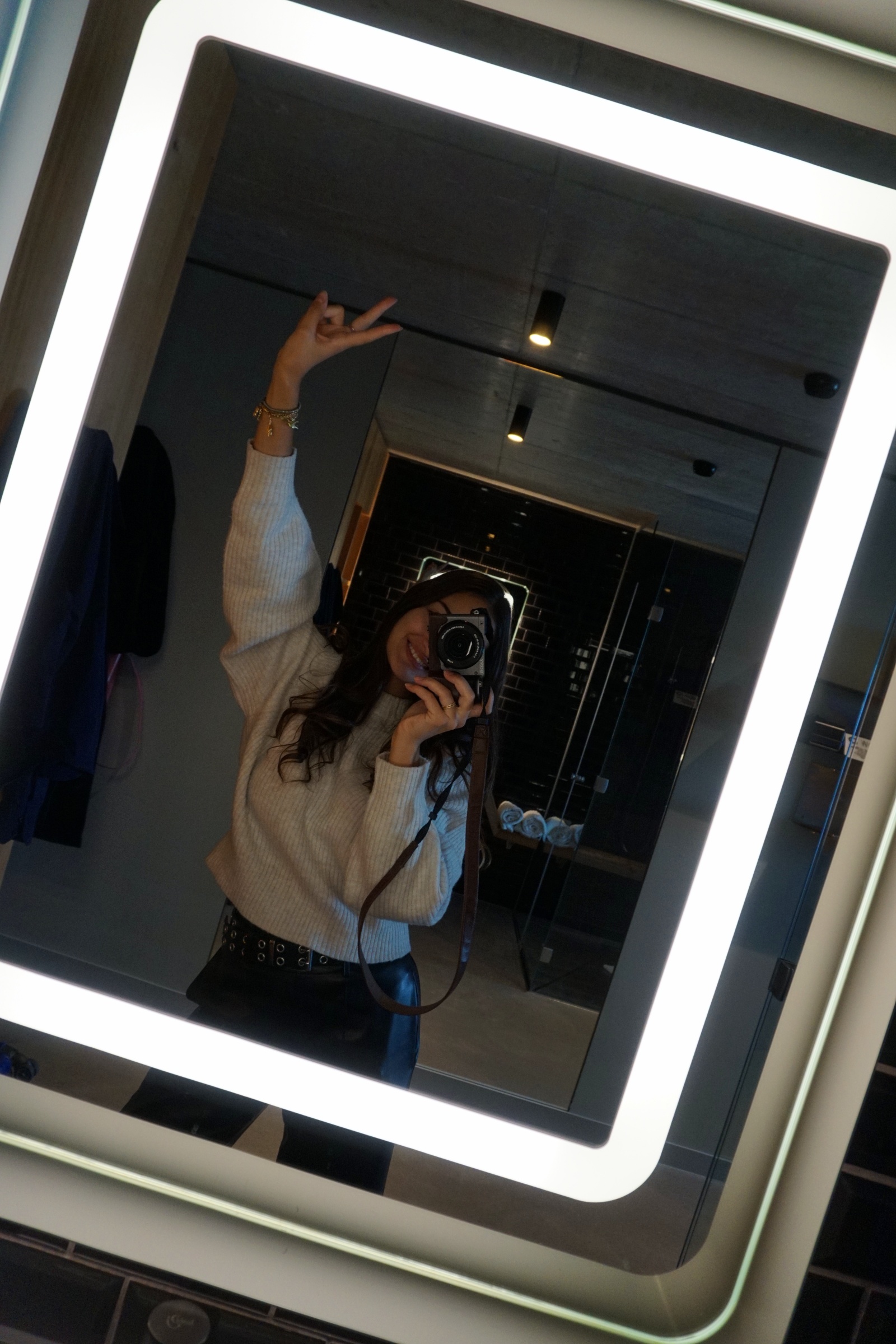 The Fun is in the Details
No doubt, the design of the rooms is pretty cool, but what I appreciated so much were all the small details that are so thought-through. For example, 25Hours Hotels want to do their part in reducing the amount of water usage of hotel guests through many subtle communications inside the rooms.  The soap and body lotion bottles that tell you "Please stop the water when using me" or their collaboration with Viva Con Agua really show how much sustainable behaviour is in the interest of the hotel chain. Another detail that I loved was the Polaroid Camera that you could take out to capture the special moments of your stay in Zurich – for free! We really had a lot of fun with it when exploring the city.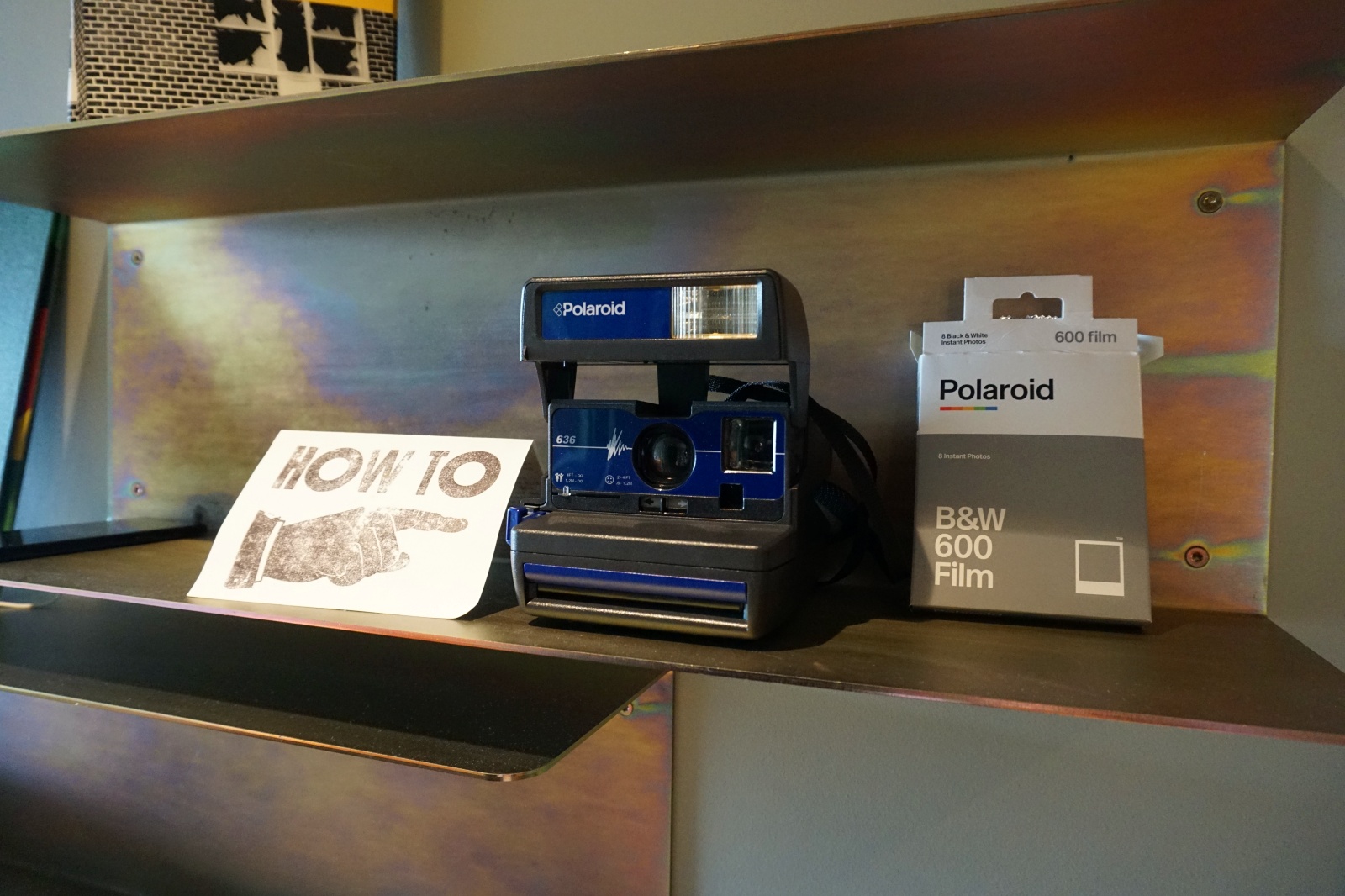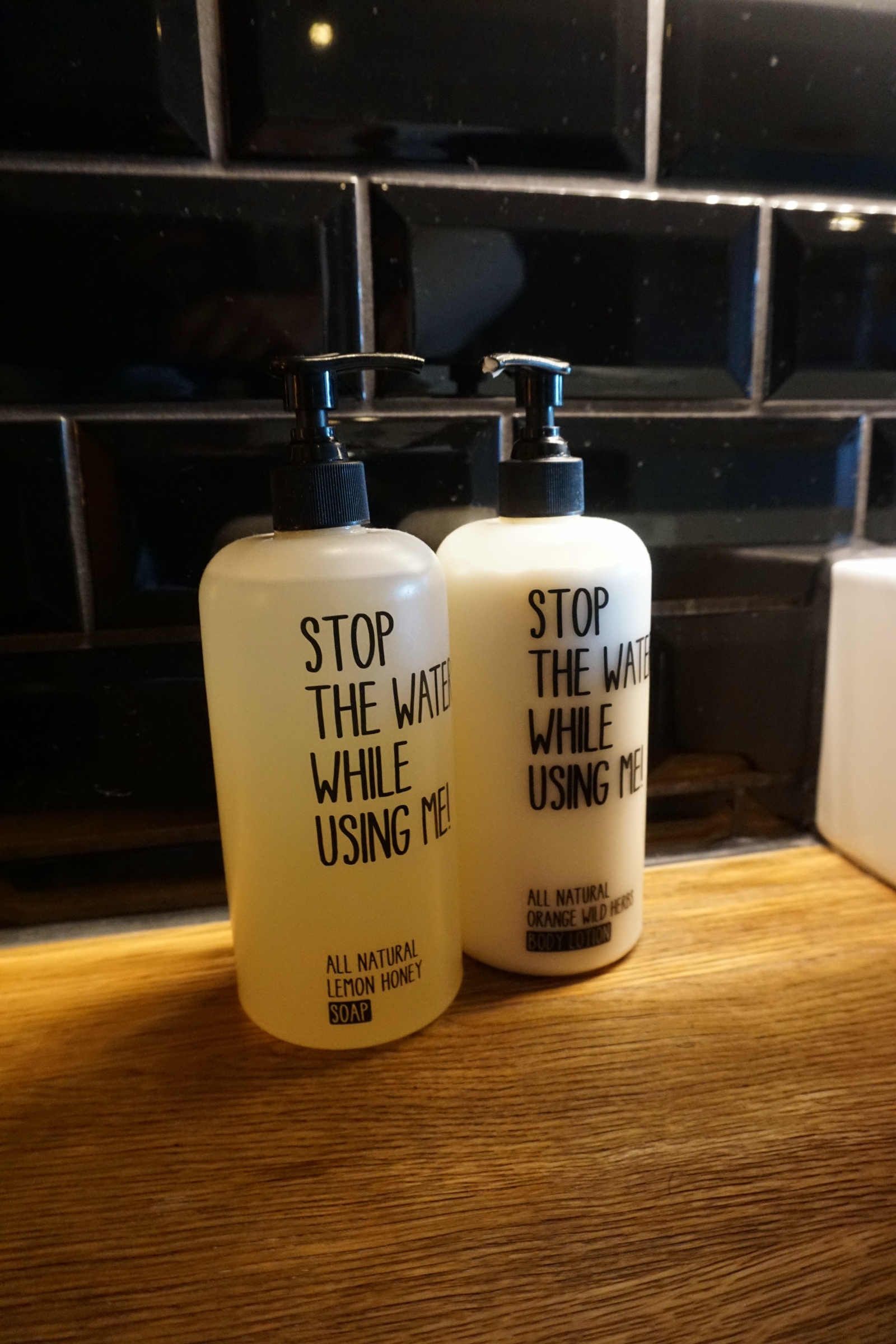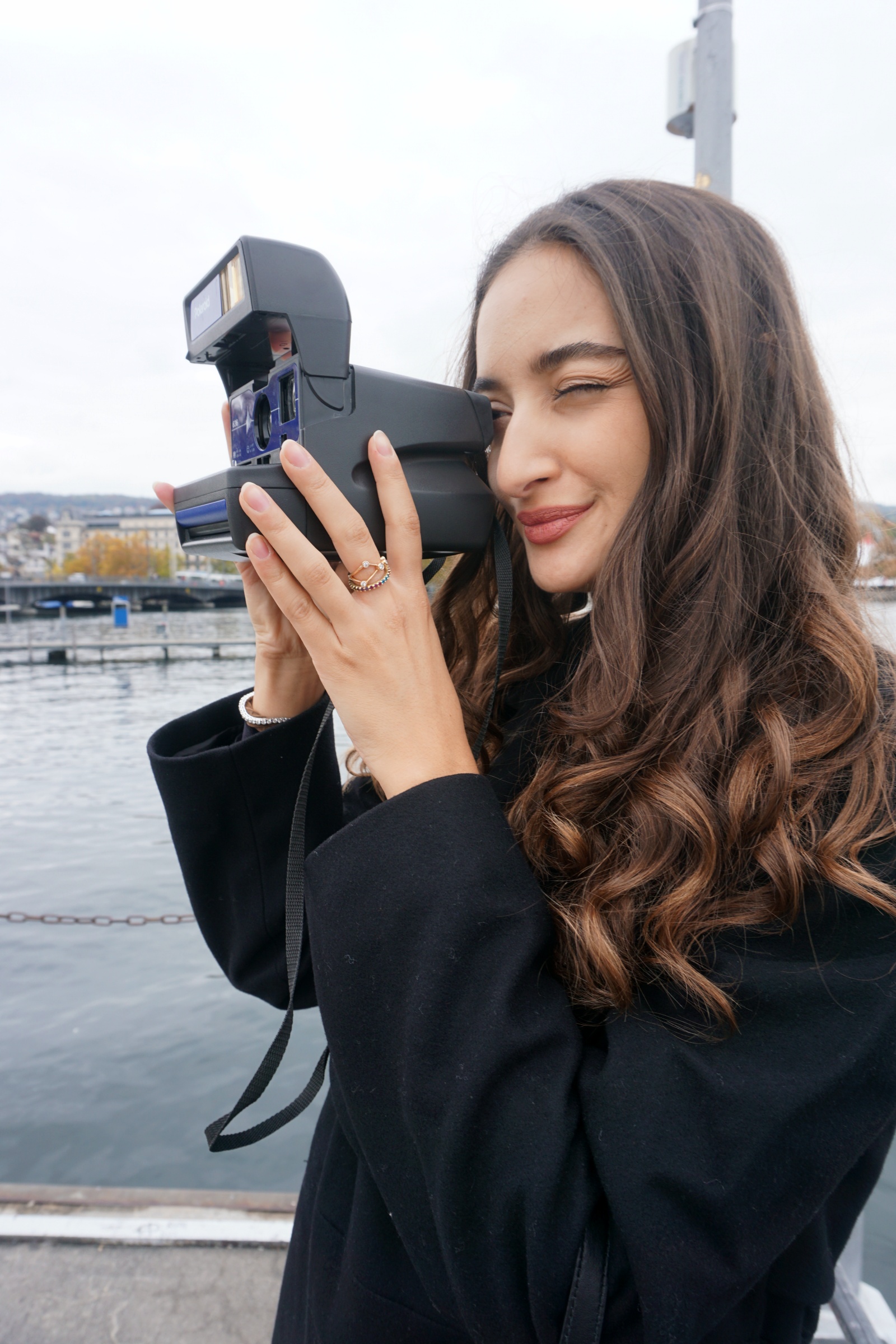 One New Fan of 25Hours Hotels
I must admit, this was not my first stay at a 25Hours Hotel. I already experienced their location in Munich and also have visited the cool Monkey Bar of the 25Hours Hotel in Berlin. And now I can even cross Zurich Langstrasse off my list. But am I done yet? Certainly not. I will definitely look out for this hotel chain for my next city travel, because each one of these design hotels is unique and the concept and experience is just so all-roundedly satisfying.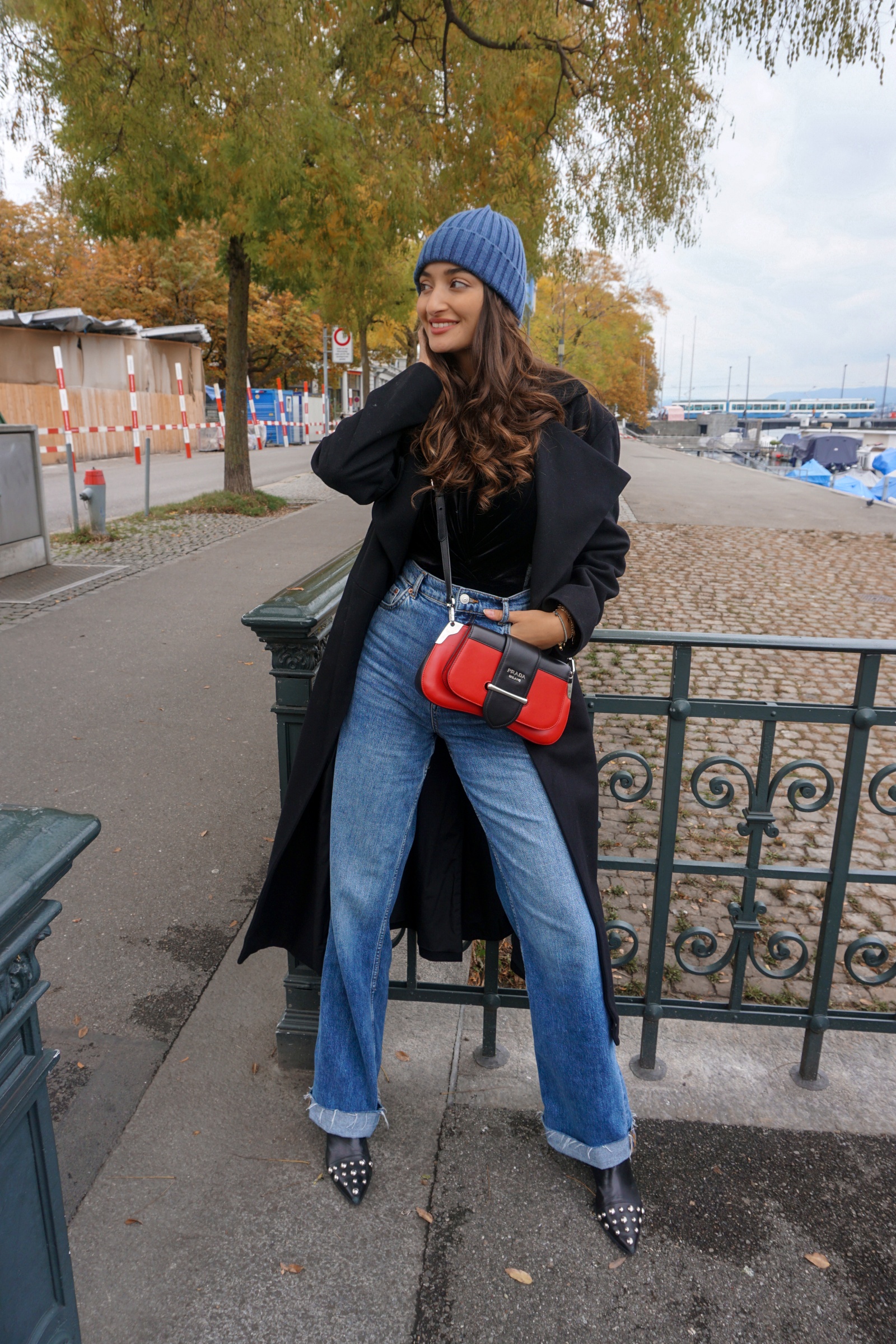 Sponsored Trip // Blogpost created in friendly Collaboration with 25Hours Hotels.