Only a few days before I had to leave Milan to go back to Copenhagen, I received a super interesting Mail from Laureline, who works at Laurastar. She invited me over to come to Paris in order to test one of their most popular products – the Laurastar Lift – a portable steaming station! I immediately thought "they must have seen my InstaStory in which I totally went crazy dancing while ironing my shirts the other day!". Whether it was a funny coincidence or not, let me tell you now a little bit about that event and of course about the steaming station, which is a total multitalent!

Much needed: An Ironing Revolution
Everyone who knows me, knows that I am a lover of new, practical technologies that make life a little bit easier – especially when it's about household gadgets. As a student, part-timer and influencer with loads of activities on the agenda, I need my housework to be quick and efficient. When it comes to ironing I am a little torn apart: I just love the process of making my clothes wrinkle-free and taking care of them but at the same time its also so time-consuming. I honestly always thought that a steamer would make my life easier, but somehow I never did any research to find a good brand. So when Laurastar reached out to me, the timing could not have been any more perfect.

A little something about Laurastar
Beautiful clothing and technological innovation – two things that I love were the foundation on which Laurastar was founded 38 year ago in Switzerland. Their team made out of researchers, engineers and designers have focused all their energy to create a professional ironing system that is accessible for domestic use and at the same time simple and aesthetically pleasing (We all love beautiful household gadgets, don't we?!). Today, more than a million products have been sold worldwide and the company has been awarded many times for its design and innovation.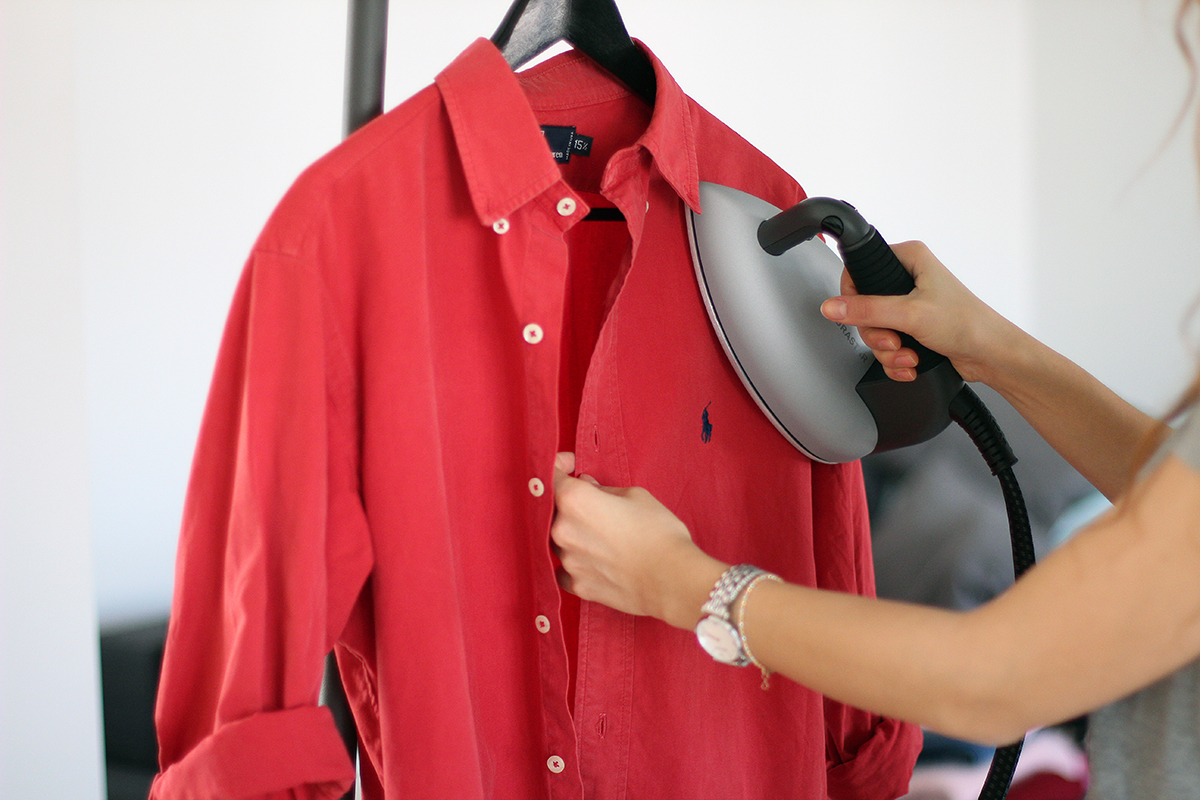 Testing the multifunctional Laurastar Lift in Paris
So, back to the event in Paris! 12 German bloggers including myself were invited over to the cutest venue in Paris for a Do-it-Yourself Workshop and of course to test the Laurastar Lift. We could choose among a few vintage dresses, do a little DIY action with it and then use the steamer and in order to find out about the great benefits of the gadget.
In fact, the Laurastar Lift is certainly not just a simple flat iron made pretty, but much, much more: It is a multifunctional 3-in-1 portable steam station that irons, steams and purifies. With its hygienic steam effect it kills 99,999% of all bacteria and mites. This is especially helpful regarding all the amazing vintage bargains that I love to make, like for example my latest one, this Ralph Lauren Vintage shirt I got in Shoreditch. Moreover, and also super important for me is the idea that you can steam the clothes vertically – no need for an annoying ironing board.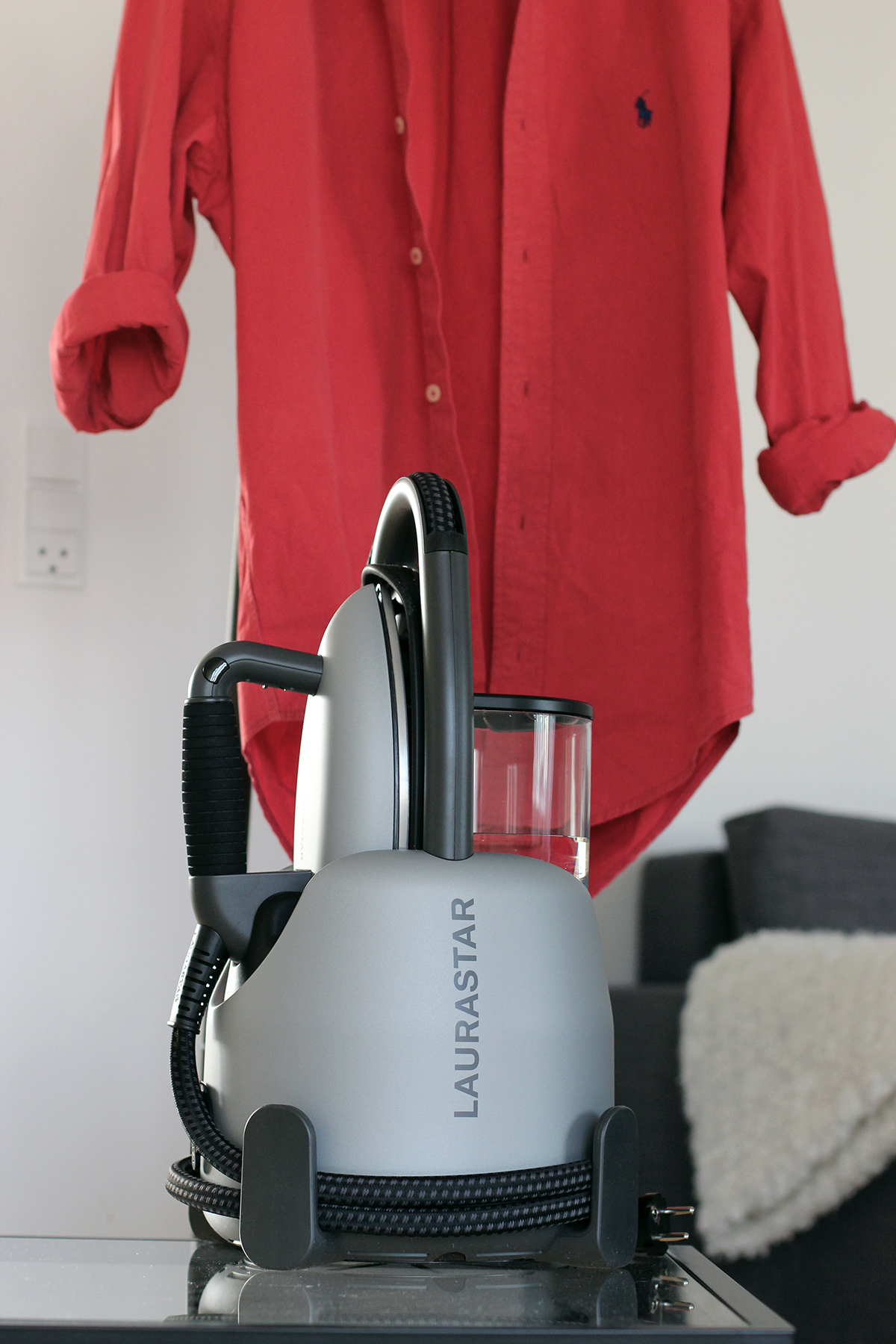 Goodbye wrinkly clothes
Now that I own a Laurastar Lift myself, I can finally say goodbye to wrinkly clothes! No excuses anymore. No "I don't have the time" anymore. My ironing habits needed a little revolution and now I promise all of you – you will never ever find me wearing a wrinkly shirt anymore.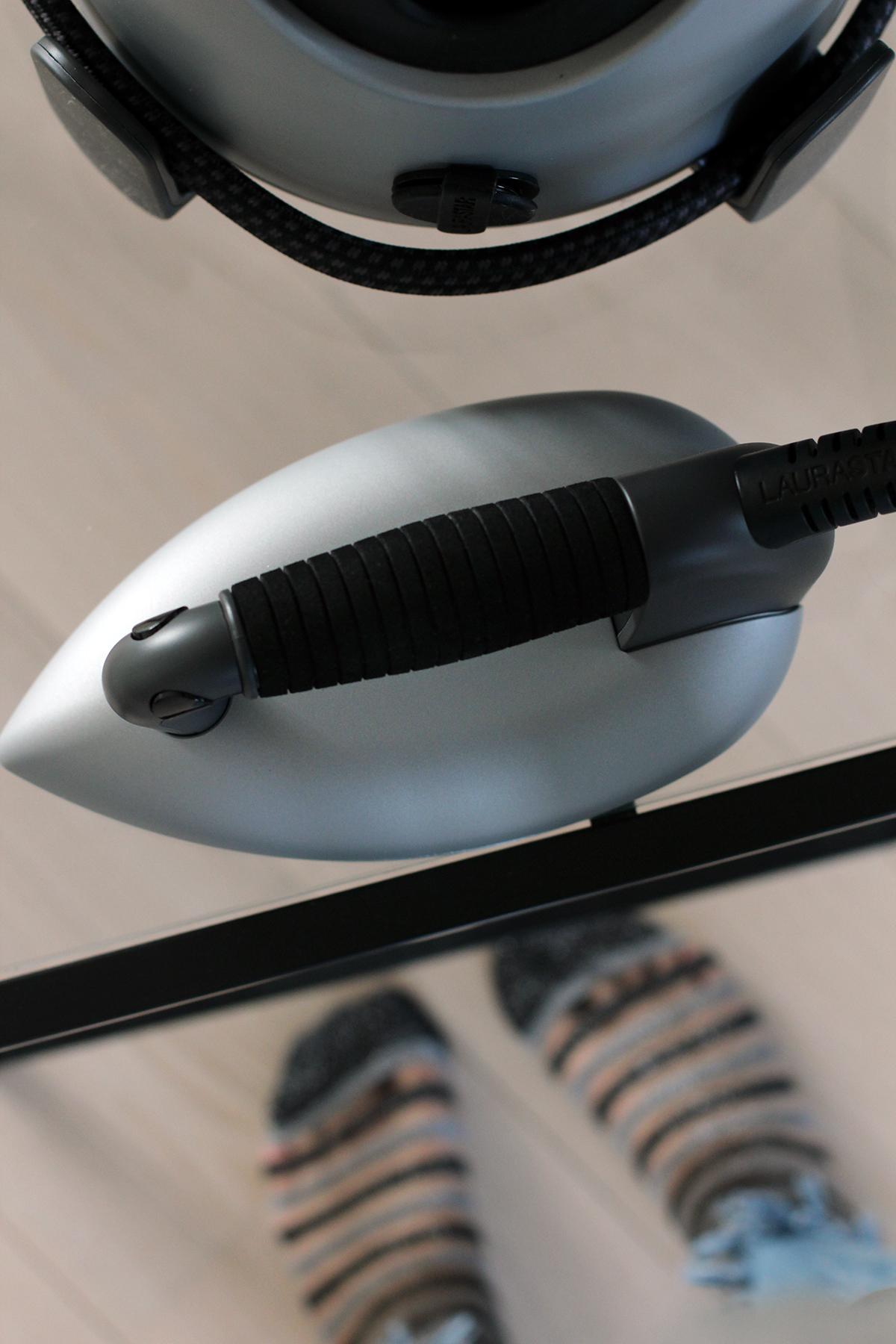 Blogpost made in friendly collaboration with Laurastar