Temperatures started to drop. Summer was slowly coming to an end. I was already preparing to adapt my closet to winter time and say goodbye to summer 2019… but then I received the invitation to prolong the summer – I was invited to Ibiza by OneVillasIbiza! The switch back to a summer mindset was as easy as expected and I couldn't say anything else but "I'm in!". Let me tell you a little bit more about this company and my stay in Ibiza at Villa Can Xumeu den March…
When a hotel room is not enough – rent a villa with OneVillasIbiza!
We all know this feeling: Sometimes you just want to take all your friends, rent a villa in Ibiza, chill at the pool and party night to the best DJs worldwide. Okay, maybe this is not on top of all our minds, but it sounds like a pretty amazing getaway, right? And this is exactly what OneVillasIbiza offers: it owns a couple of private properties all over Ibiza that you can rent throughout the year for as long as you want. You can choose among a big selection of villas that are available in different locations, in different sizes and different designs – ranging from super modern to traditional styles. Infinity pool? No problem! A big BBQ? Well, nothing as easy as that! A bed with a view? Come on!! I am sure with OneVillasIbiza you can can find the villa you want.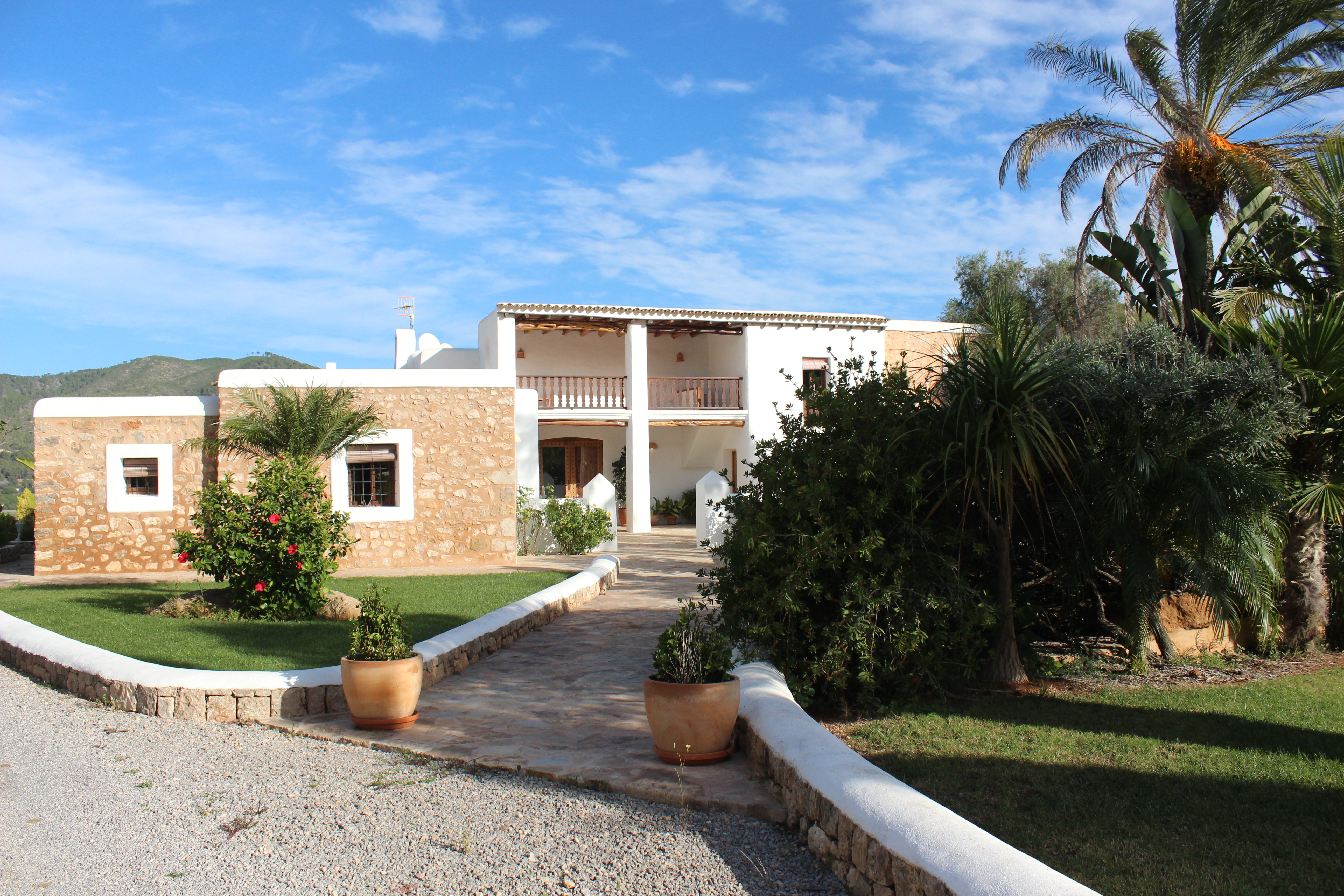 Ranhelwa goes to Ibiza – Tell meeee more!
I was lucky enough to be chosen by the lovely OneVillasIbiza Team to come to Ibiza and stay for one week in one of their villas with four other German and Austrian bloggers and basically do a little "Workcation". However, since blogging is not my full-time job and skipping work for a week is impossible (hello adulthood), I took one day off and spent a long weekend in Ibiza – 100% vacation though. So, while the other girls did amazing things like a Jeep Tour or going to the famous Hippie Market, my highlights were definitely the Halloween Party Dia de los Muertos and simply relaxing, reading my book at the pool and getting that sweet late-summer tan. Besides, since the trip took place end of October, we also found ourselves in the off-season: All closing parties already took place, only a few tourists and digital nomads were left, and the island changed to sleeping mode. Even if this might not be the crazy-party-Ibiza experience we always hear about, I would still say its worth going to enjoy the beautiful nature and to relax!
For more ideas on what to do in Ibiza during the off-season, definitely check out the other girls' posts linked below to find out what cool things they were up to. By the way, I strongly advise renting a car in order to get around the island easily and flexibly. Of course OneVillasIbiza also took care of this and rented a car from Islas Blanca for us so we could explore the island on our own! I really loved it because there is nothing more annoying than depending on public transport or expensive cabs when all you wanna do is go on a little adventure only with your friends!
JENNY – Jenny Loves Love
ALICE – Alice Christina
GIZY – Eat and Travel with me
KRISSI – The Marquise Diamond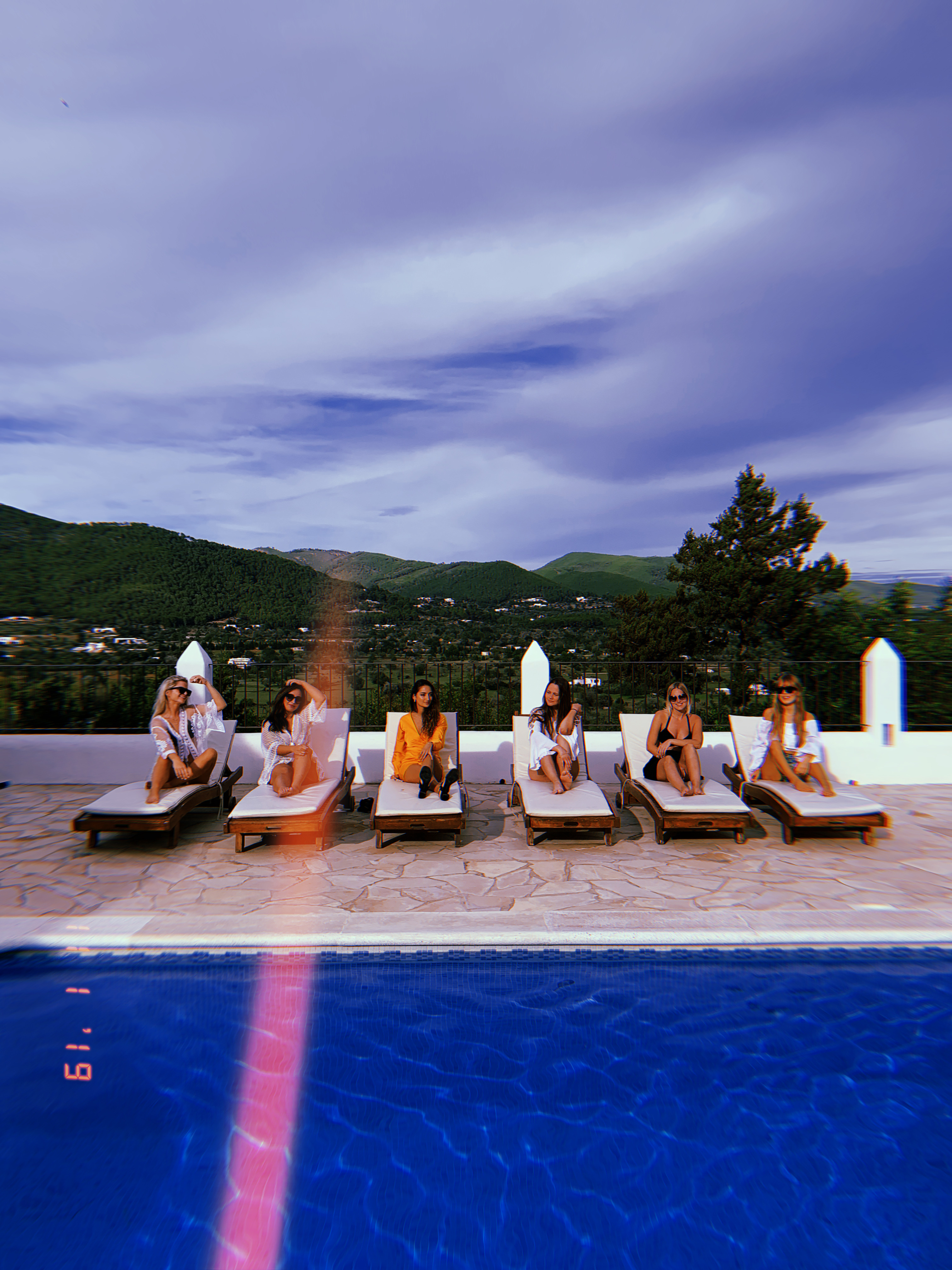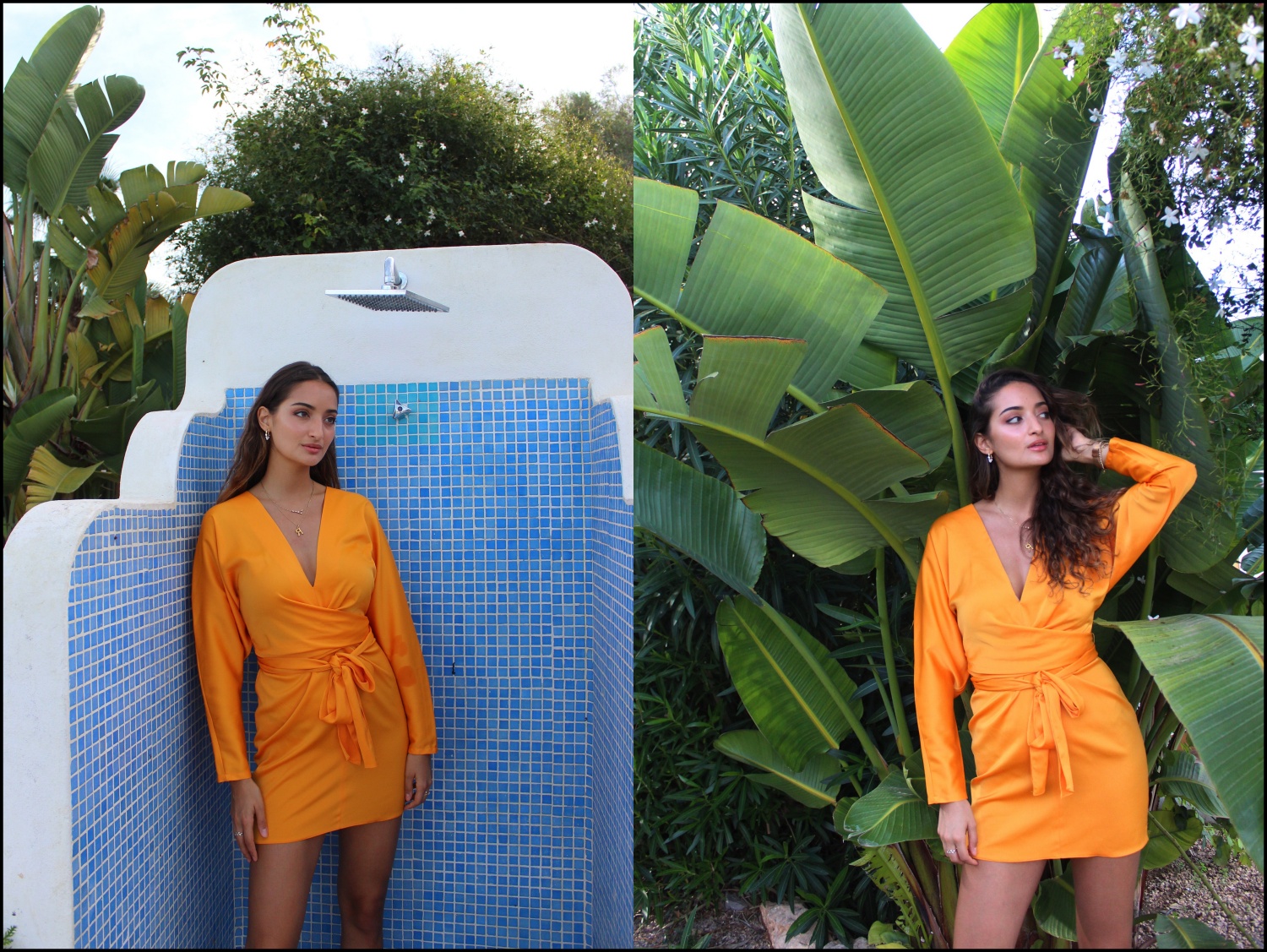 Villa Can Xumeu den March – Traditionally Mediterranean
Yep, Villa Can Xumeu den March is the name of the villa we stayed at. None of us was actually able to pronounce it correctly but it didn't really matter as long as it had "Villa" in its name ;-). The style is rather traditionally Mediterranean, with an orange-brown color palette and a lot of wood and ceramic tiles. While the villa itself was beautiful, my favorite part was the pool area which has an amazing view on Ibiza's landscape – and this was also were we were hanging out the most!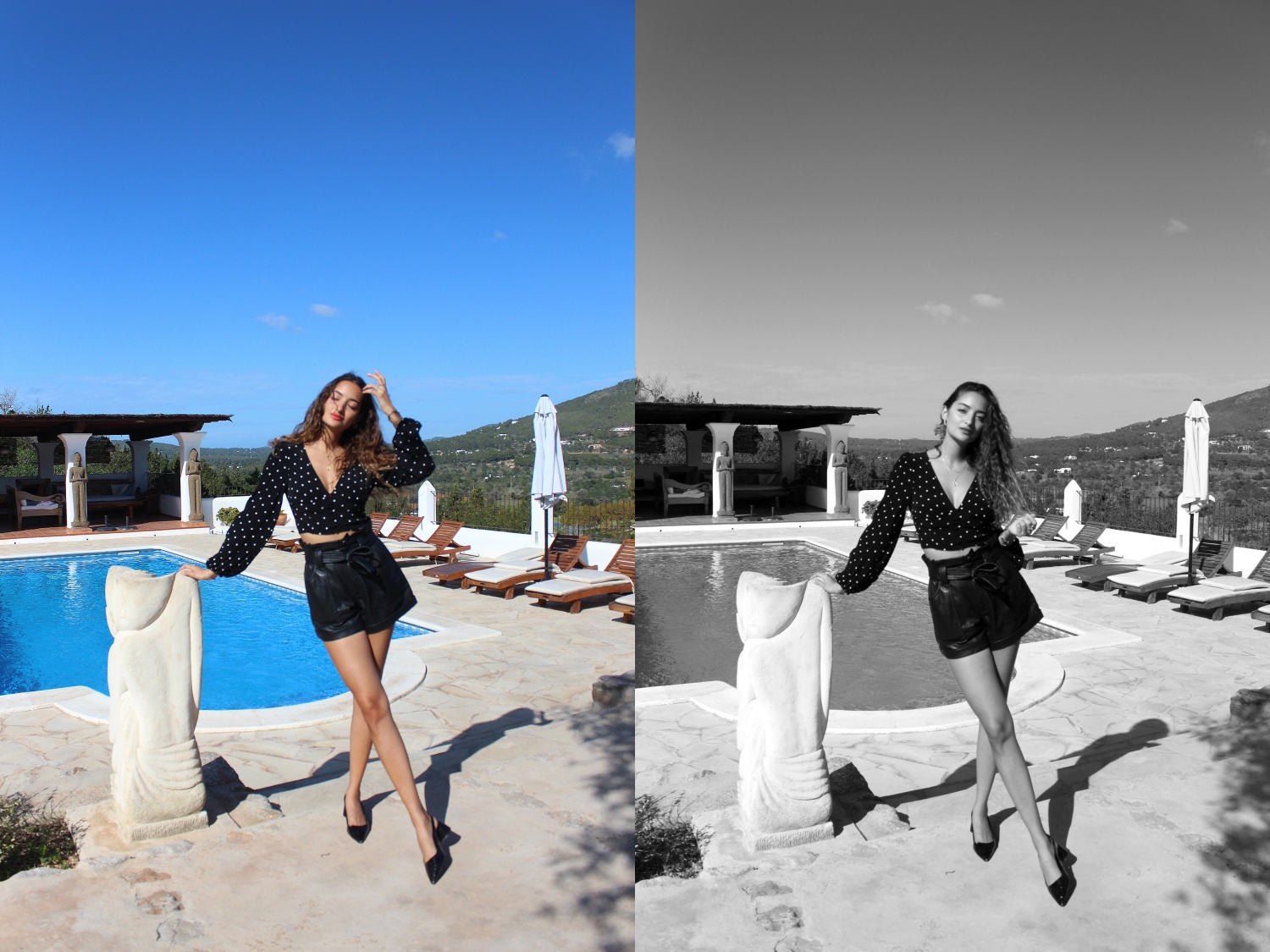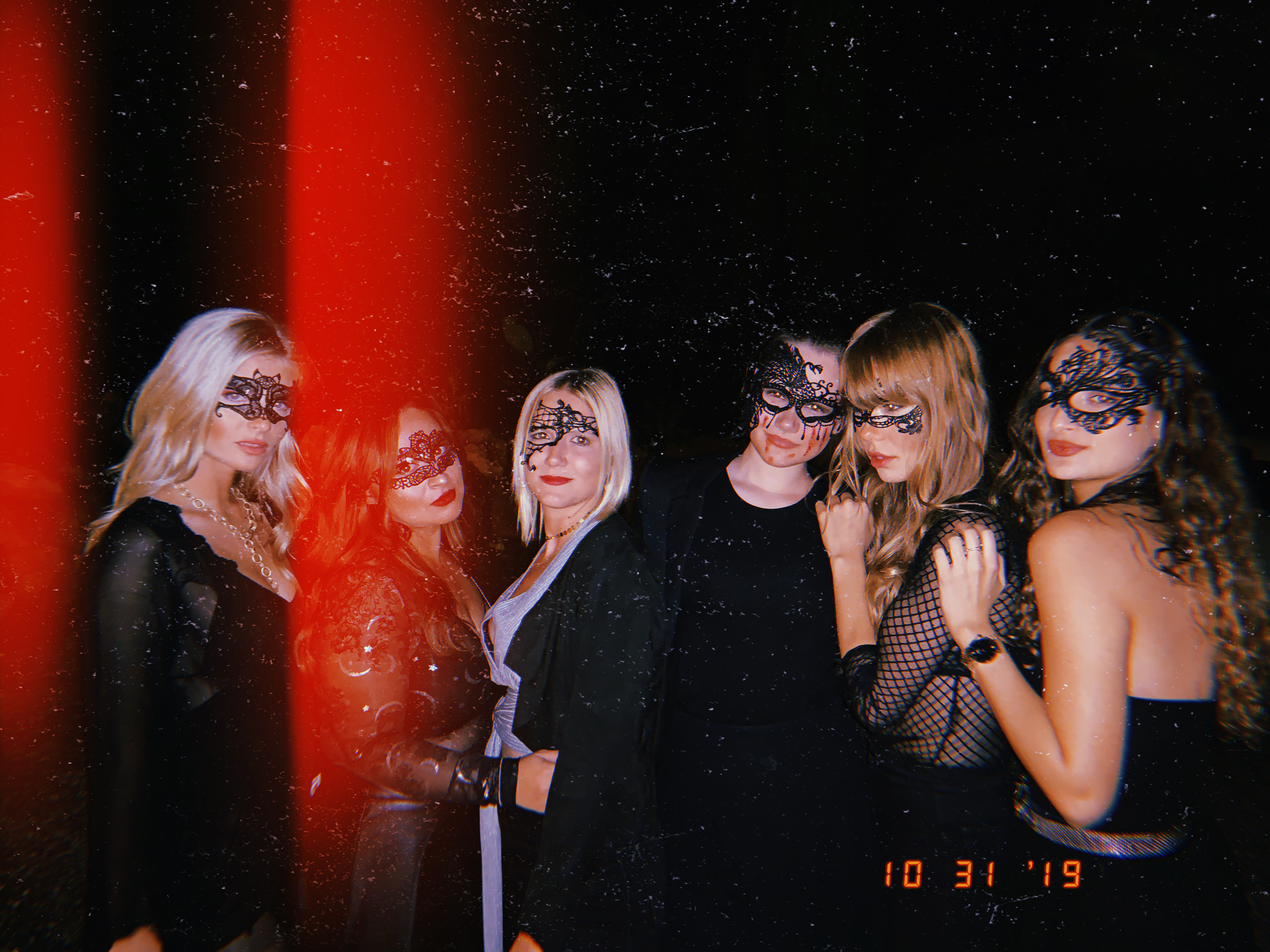 At this point I just want to say thank you to OneVillasIbiza who have sponsored this trip for us – this request came at the right time!