Is taking selfies a skill – can you actually learn how to take the perfect selfie? Well, I say absolutely yes! Funnily, I already took selfies when I was 14 years old with my Mum's big digital camera and uploaded them on my MySpace profile… yup, I guess I always had a thing for social media, haha. But back then, however, nobody called these kind of pictures "selfies" … until this word was invented and suddenly selfies became a thing. On YouTube you can even find video of girls teaching you how to take the perfect selfie. But don't worry guys, it's not rocket science – that's why I am showing you today how, even as a beginner, to take the perfect selfie with only two ingredients: 1) The right lighting, and 2) Manhattan INSTA products for contouring and highlighting!
1 – The Right Lighting
Where should the light come from? This question already implies one main ingredient for the perfect Insta selfie – LIGHT! Yes, don't ever think at 11pm that it's time to take a selfie, cause good selfies are made during the day with natural day light! But here is the thing, not every light will bring about the best of you in photos. The right lighting is white, soft and come from the front. Light from above or the sides will only create unfavorable shadows on your face, thereby emphasizing pimples, dark eye circles or even making your nose or forehead look way bigger than in reality. A little advice from a pro: stand right in front of your window and use your curtains as a kind of wall behind you to naturally reflect the light – just try it and you'll see how flattering the light will make you look! However…. we should not forget about the second important ingredient – Make-up!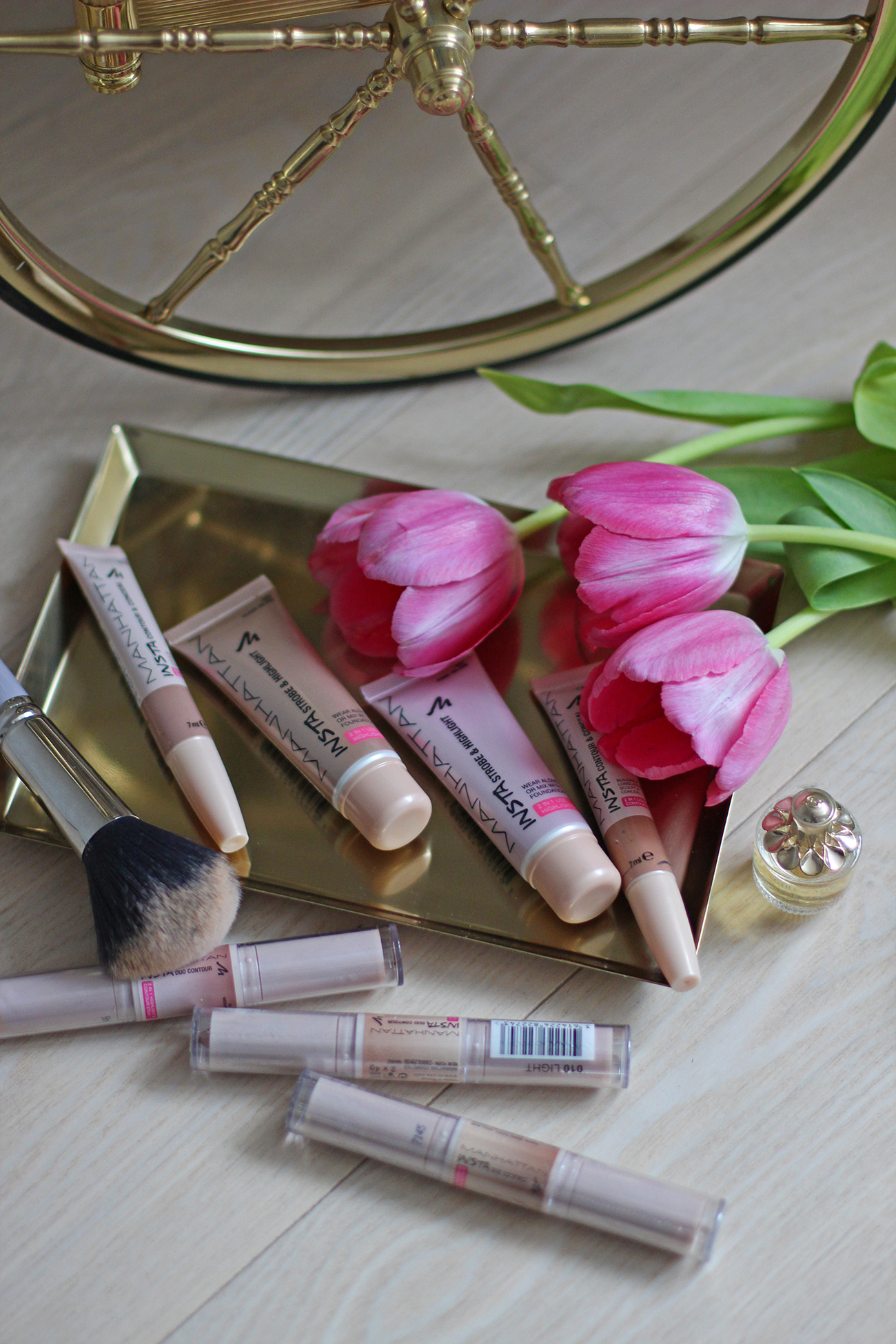 2 – The Right Make-Up – Contouring and Highlighting with Manhattan INSTA Products
By now, I'm sure we all have noticed the amazing power of contouring. People literally have transformed themselves into celebrities simply by the means of contouring their face. Well, we don't want to go that far, since we only want to take the perfect selfie for Instagram. Secretly I believe that contouring only has been invented for taking selfies. It really makes a huuuge difference – especially under conditions of not-so-perfect lighting.
However, the ones of you who know me from my Instastories probably have noticed that I really do not like putting 100 layers of make-up on my face, especially because I do have acne prone skin. So most of the time, I stay away from heavy contouring and stick to my bronzer. But then, Manhattan asked me to test their new INSTA Collection – created for taking the perfect selfie – and I thought why not give it a try! 
The Manhattan INSTA products consist out of three complementary products:
INSTA Contour & Conceal – This creamy product, which includes an easy small brush applicator, can be used for concealing impurities and dark shadows as well as for contouring your face. Apply it on the sides of your nose to make it look smaller or below your cheekbones to give your face a nice edge. It comes in two colors, taupe and caramel, and is thus meant to really just naturally contour your face, without looking too much like a doll.
INSTA Strobe & Highlight – When adding shadows to your face, you also have to put on some highlights! While I try to keep it easy with the dark colors, I literally cant get enough of highlighters! It just makes your face glow and reflects the light in a beautiful and natural way. The creamy highlighters are available in Pink and Nude Glow and can be applied on the bridge of your nose, in the inner corners of your eyes and above your cheek bones. I am especially a fan of the Nude Glow, as it is slightly goldish and works so perfect with my honey skin tone.
INSTA Duo Contour – Need a quick fix? Well then the Duo Contour stick is the right product for you. I must admit, its actually my favorite of the products because I do get a little lazy sometimes using too many different products, but this one just has everything in one and is so easy and effective. It comes in three different shades – light, medium & dark – and the medium tone suits me just perfectly. You can blend the product with a sponge or with a brush, and I'm telling you, the blend of the darker color and the highlighter results in such an amazing glowy teint – loving it!
Being a rather heavy-contouring-critical person, I must say that wearing the Manhattan INSTA products really feels good on the skin and not "too much". That's super important for me, since in the end it's not only about taking the perfect selfie, but rather about feeling comfortable in the make-up you are wearing. Therefore I am really happy about these products and will keep using them more often.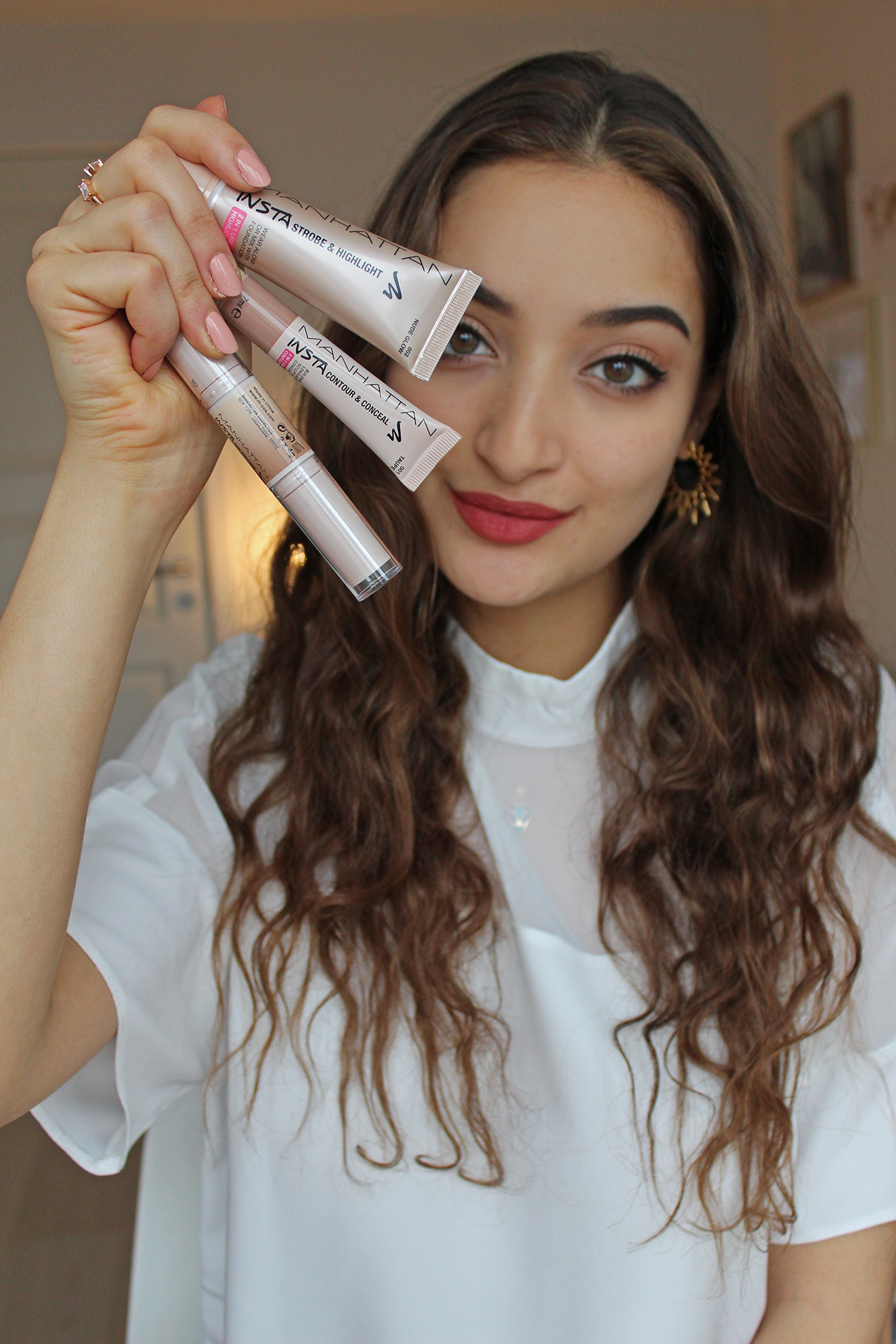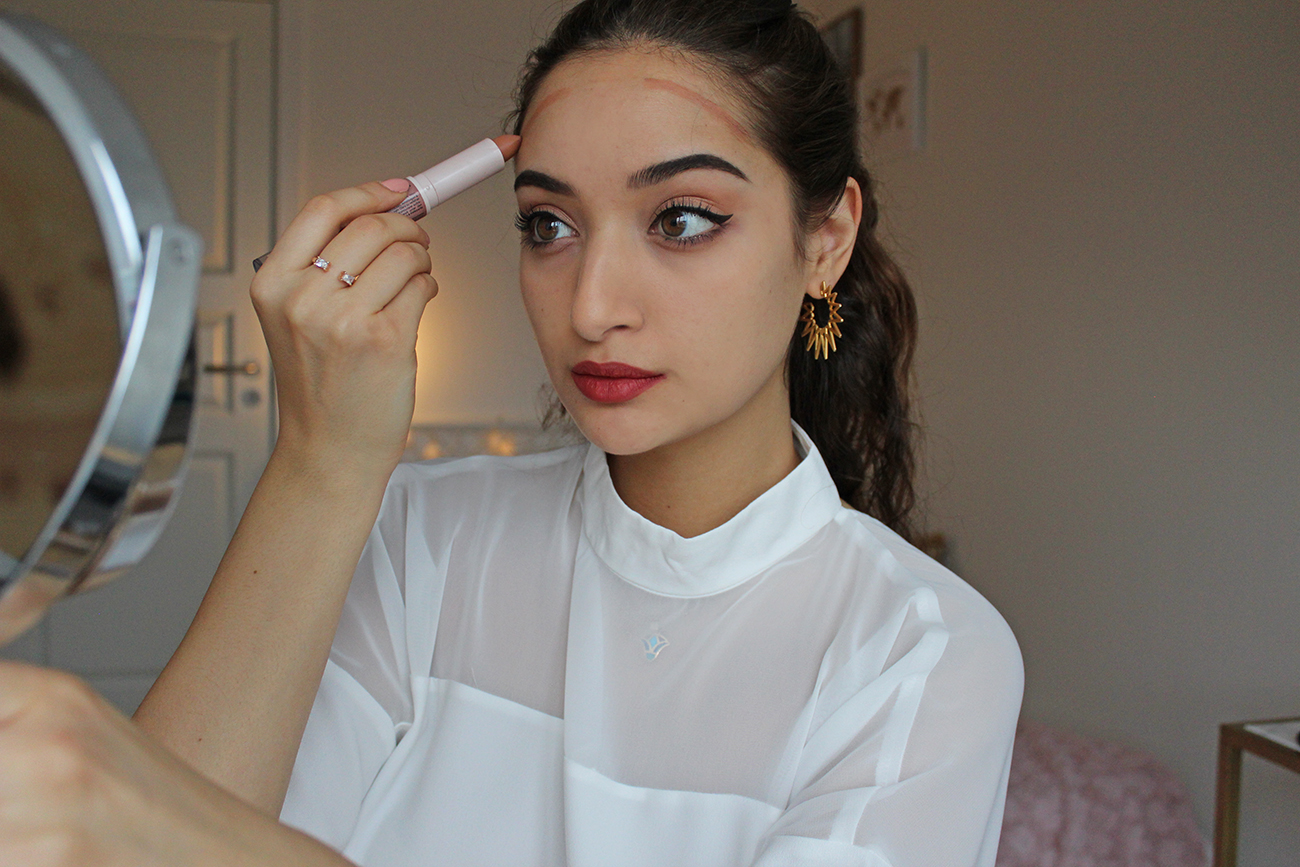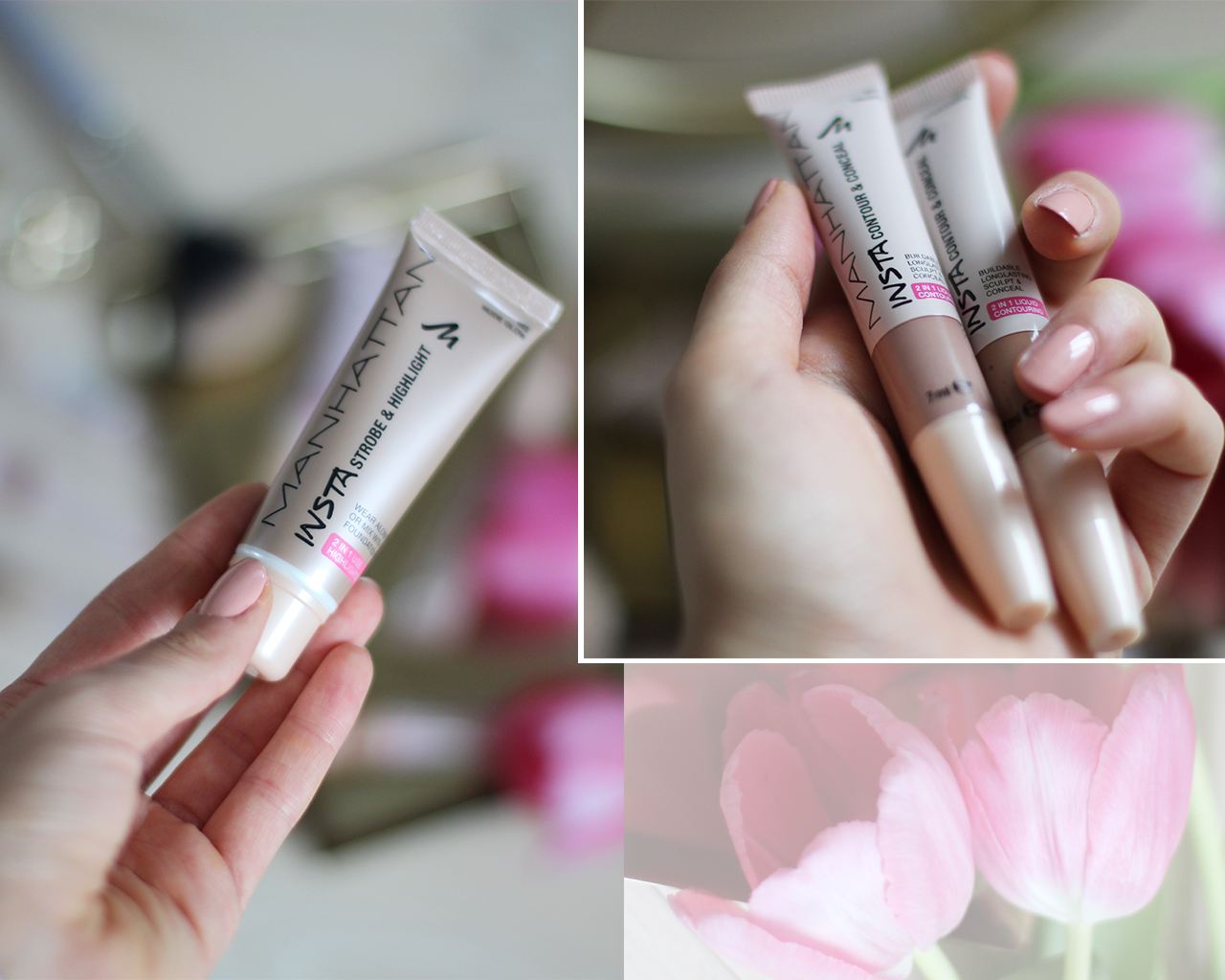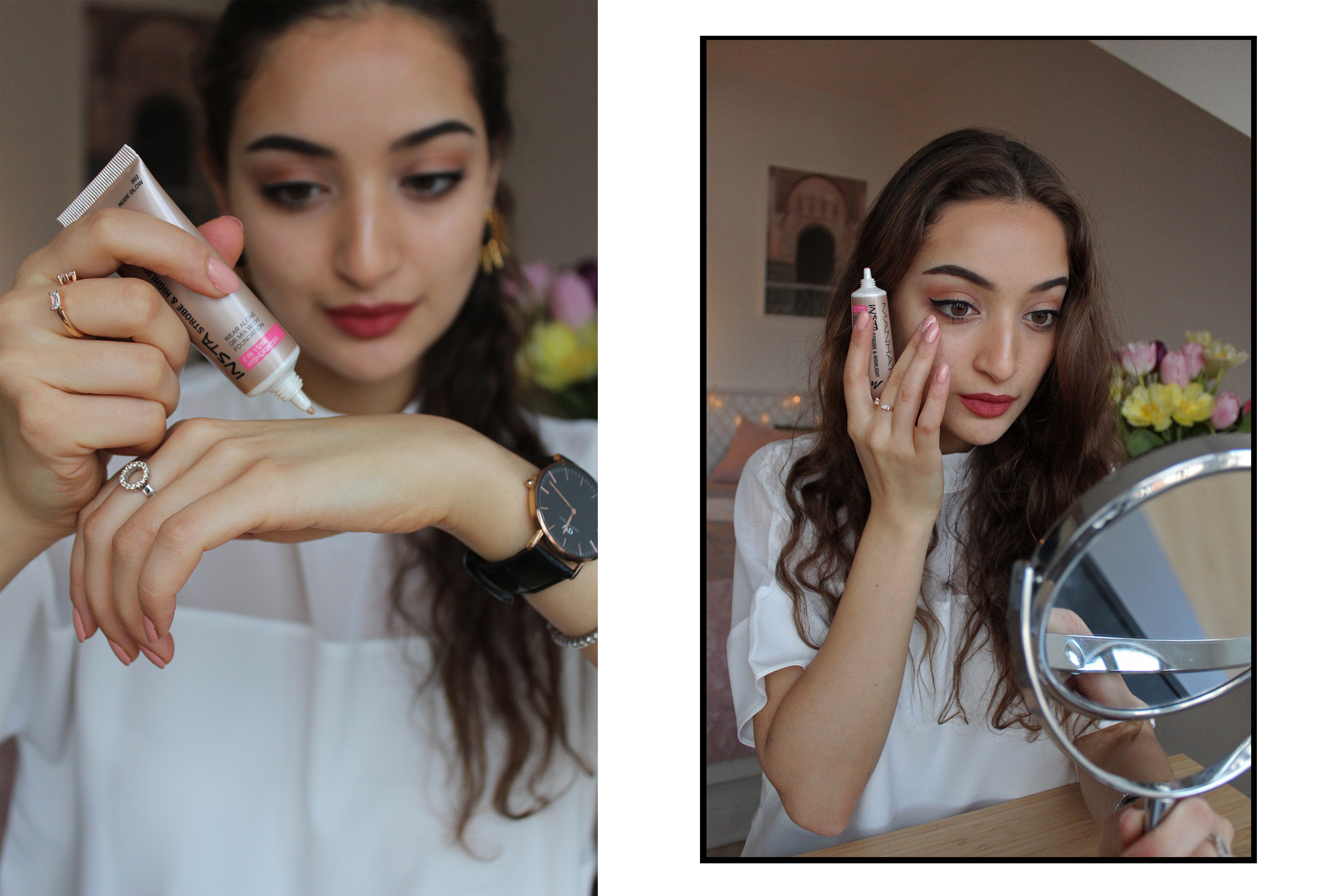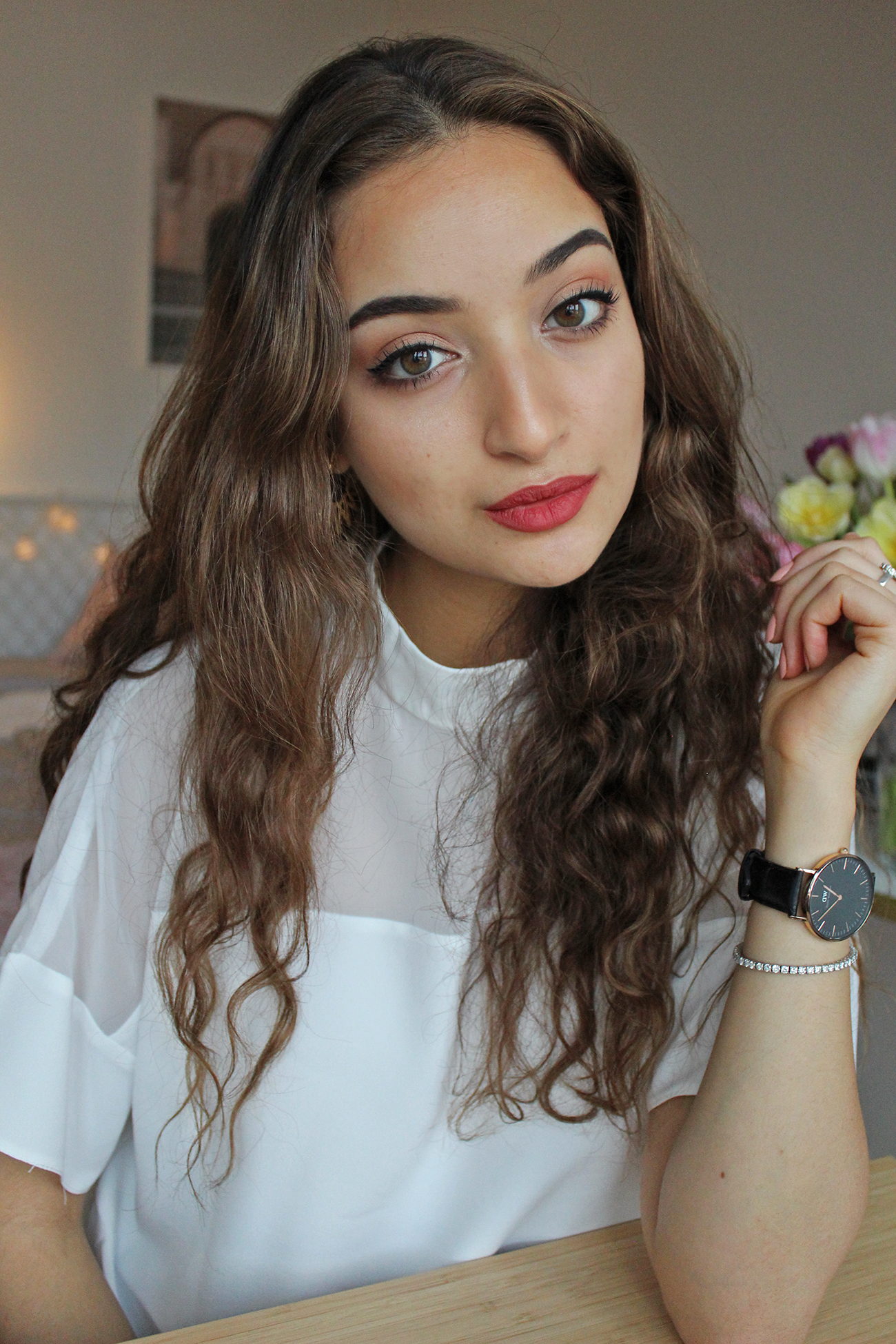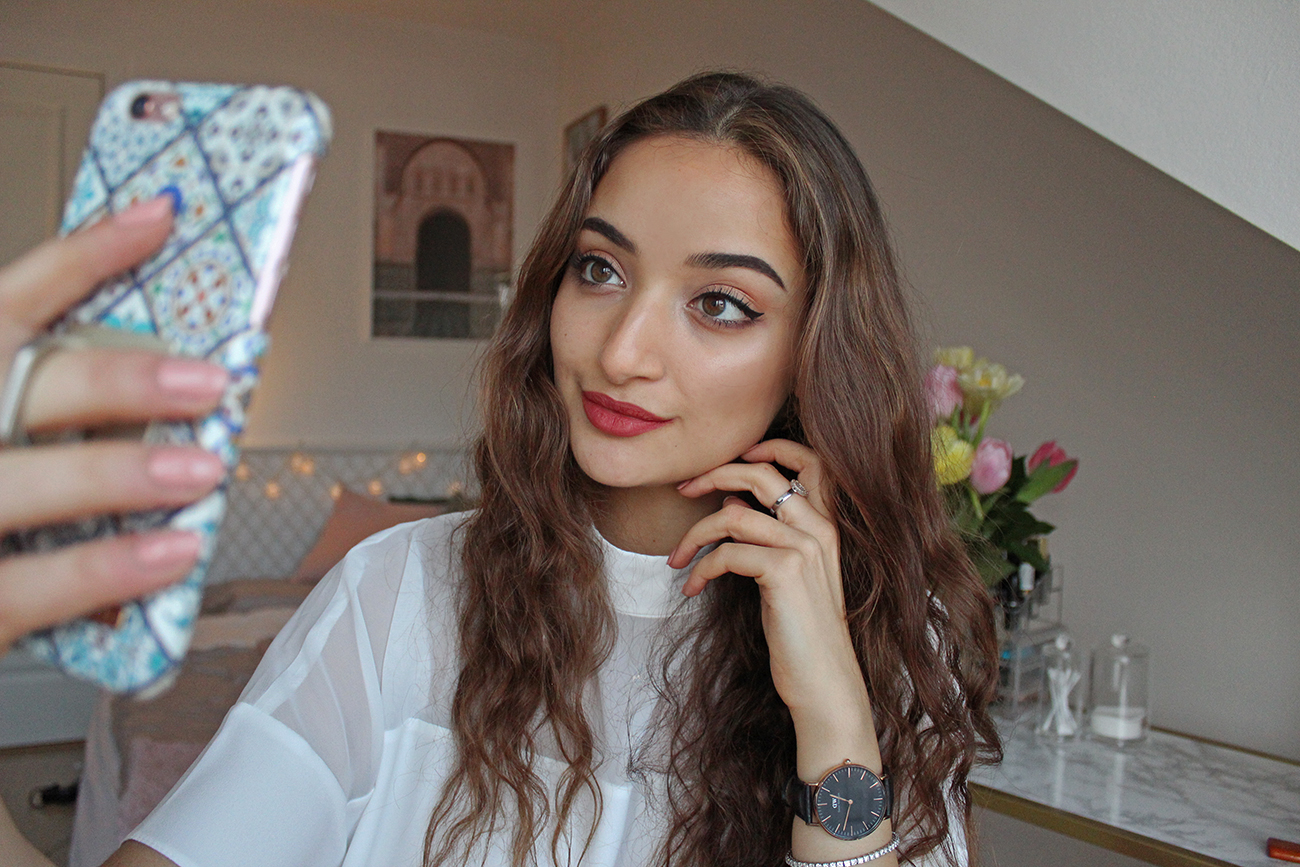 // In friendly cooperation with Manhattan Cosmetics