[show_shopthepost_widget id="2797392″]
It's actually quite rare that you will see me wearing a dress. Mostly it's because I simply love pants –  they give you more possibilities for combination and are simply more versatile. However, I am also often struggling with dresses, because I rarely find a dress that perfectly fits my body shape. They are either too big or too small on some body parts, which makes it really uncomfortable to wear them. So when Sumissura approached me if I would like to try out their custom-made clothing line, which includes suits, coats, trenchcoats and also dresses, I though I might give it a shot! … the result is this custom-made red dress!
Customization at Sumissura does not only include indicating your measurements, but you also have a couple of options to design the dress. For example, you can choose how the neckline or the sleeves should look like, and you can also choose the material, patterns and colors of the selected garment. It's actually a quite fun process, clicking through the different options and choosing exactly the styles that you prefer. Because I am always struggling with dresses, I decided to customize my own dress! So after you selected how your dress should look like, it's time to indicate your measurements. The website offer a quite helpful program in which you indicate your height and weight and then it gives you rough estimates of how your measurements could be. I must say it's quite good but you should nonetheless check the measurements and adjust them to make really sure the dress will fit perfectly. In my case, the measurements were too big – but it was definitely a good start! In anyways, even if the piece turns out to not fit perfectly, Sumissura offers you the Perfect Fit Guarantee – it pays for the adjustments you would do at your local tailor, or even send you a new one with the right measurements, how cool is that?!
Do you also struggle with a particular garment that simply never seem to perfectly fit?
// I'm Wearing:
Custom-made Red Dress * – Sumissura
Leather Jacket* – ASOS
Boots* – MTNG Mustang
Bag – Jimmy Choo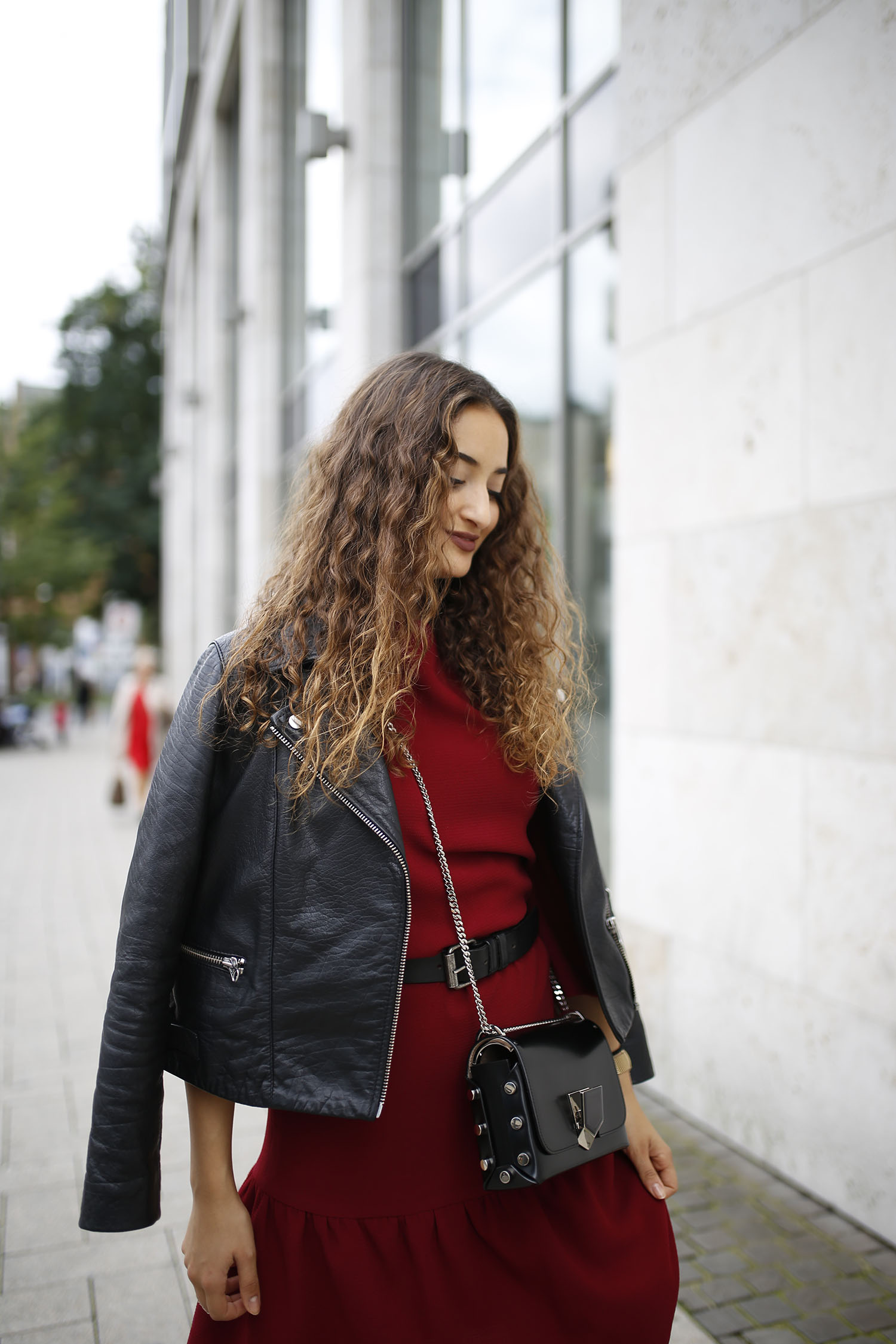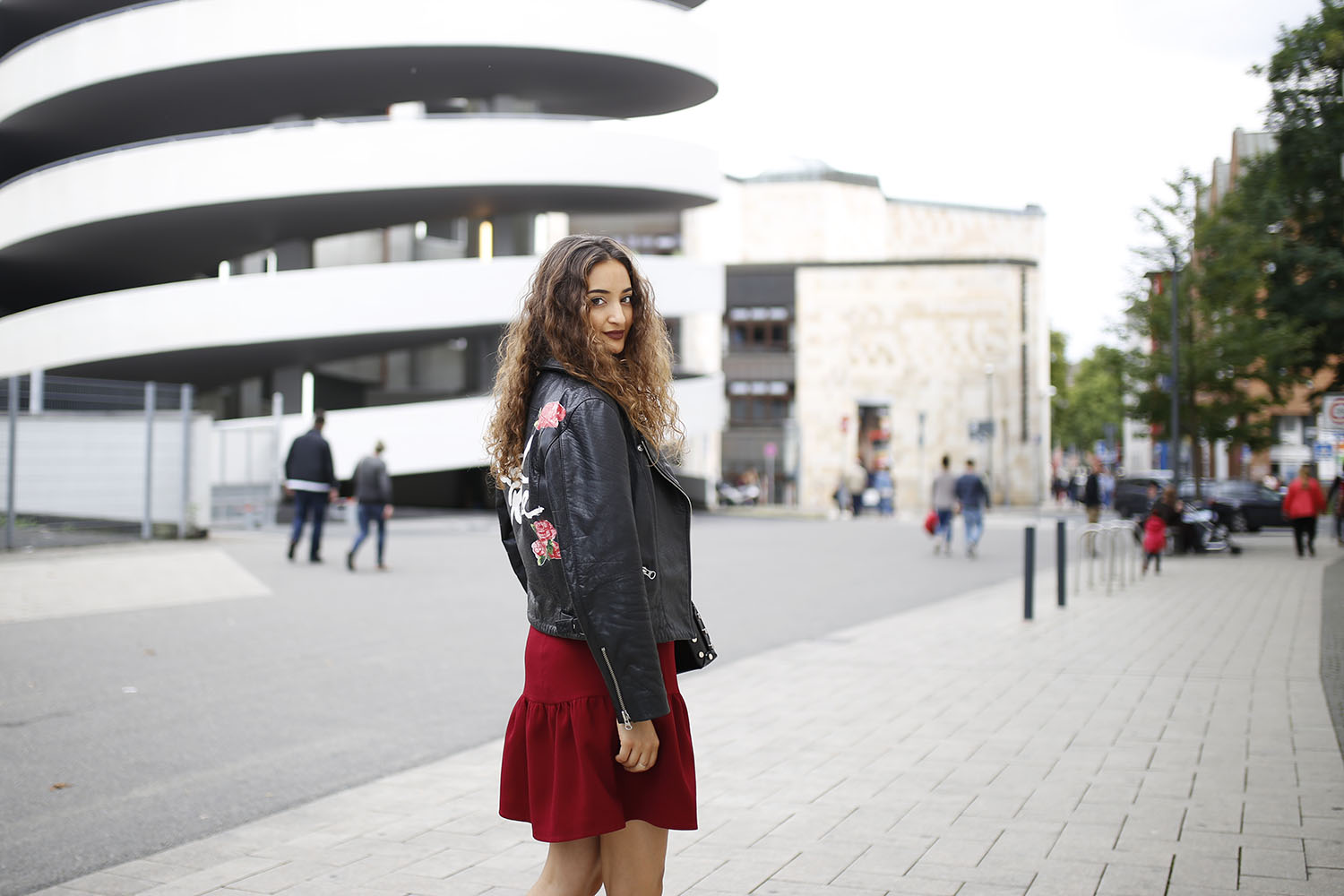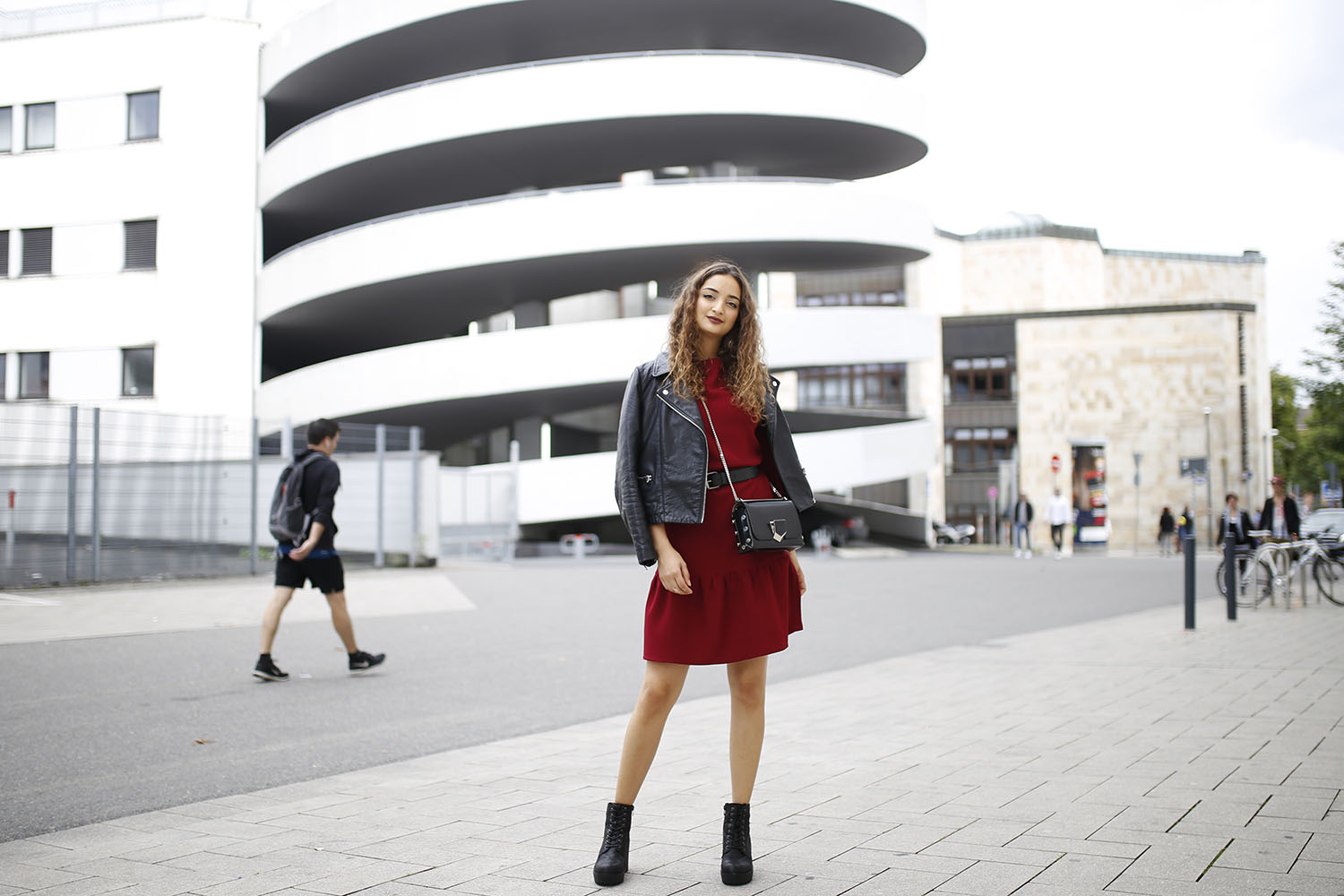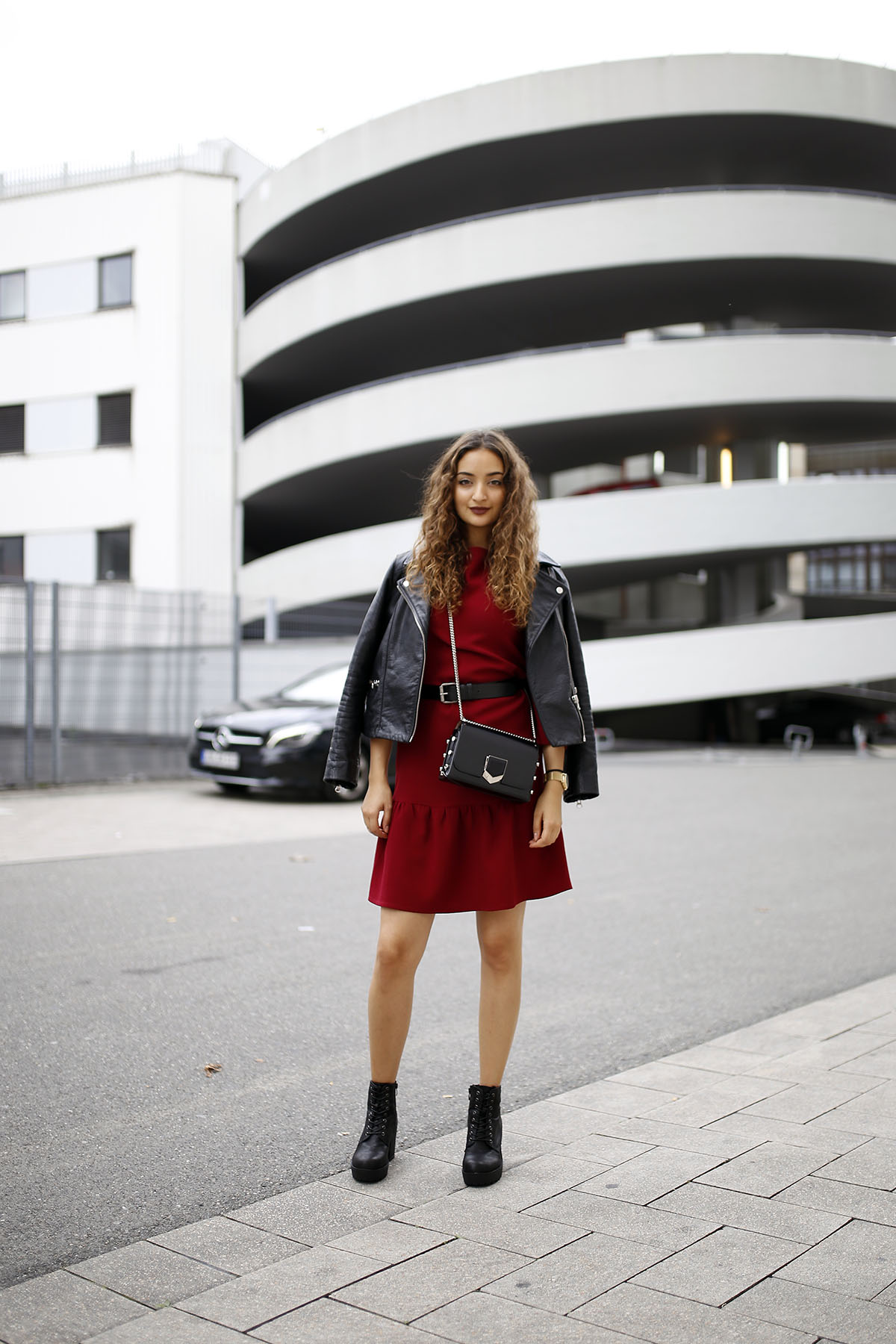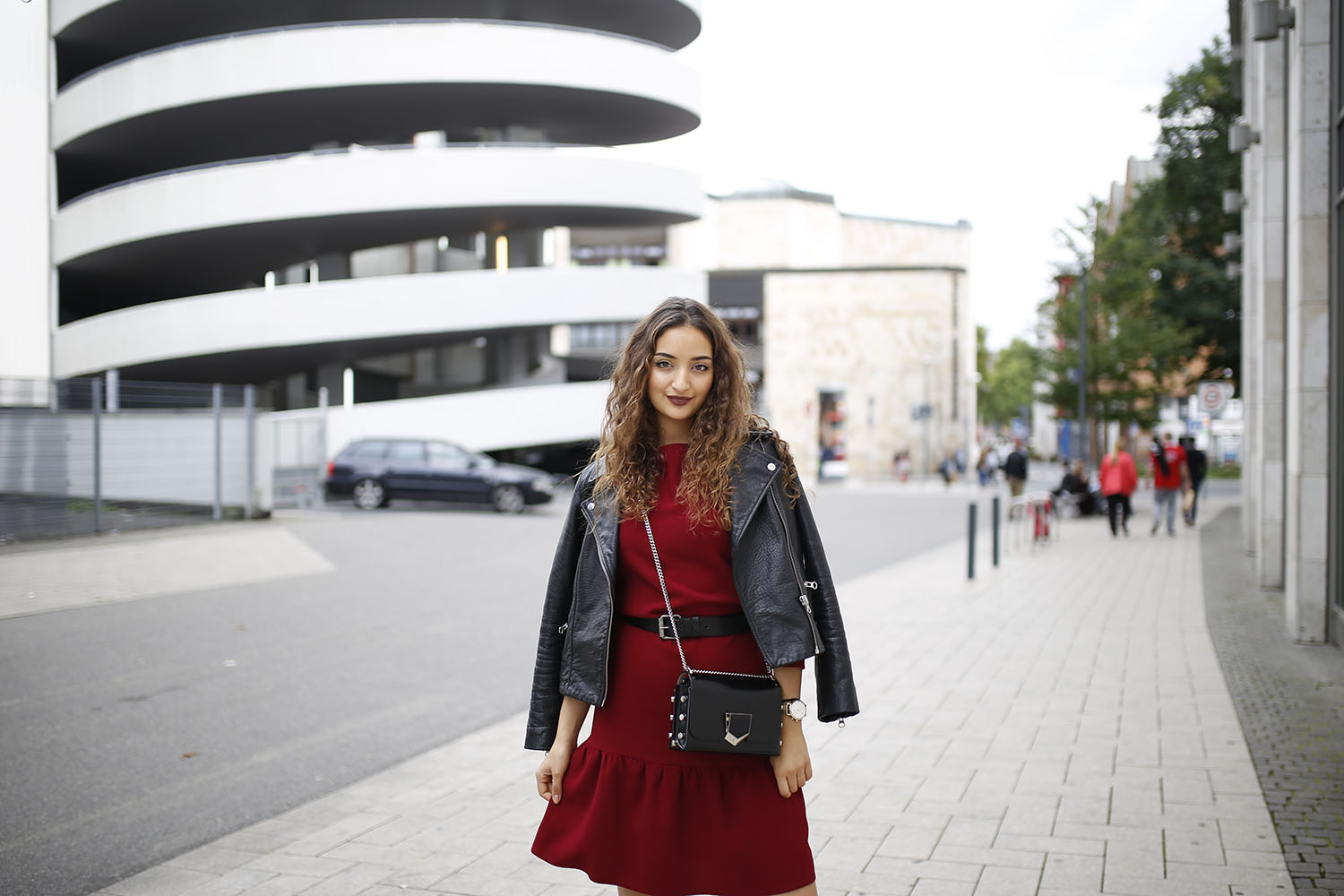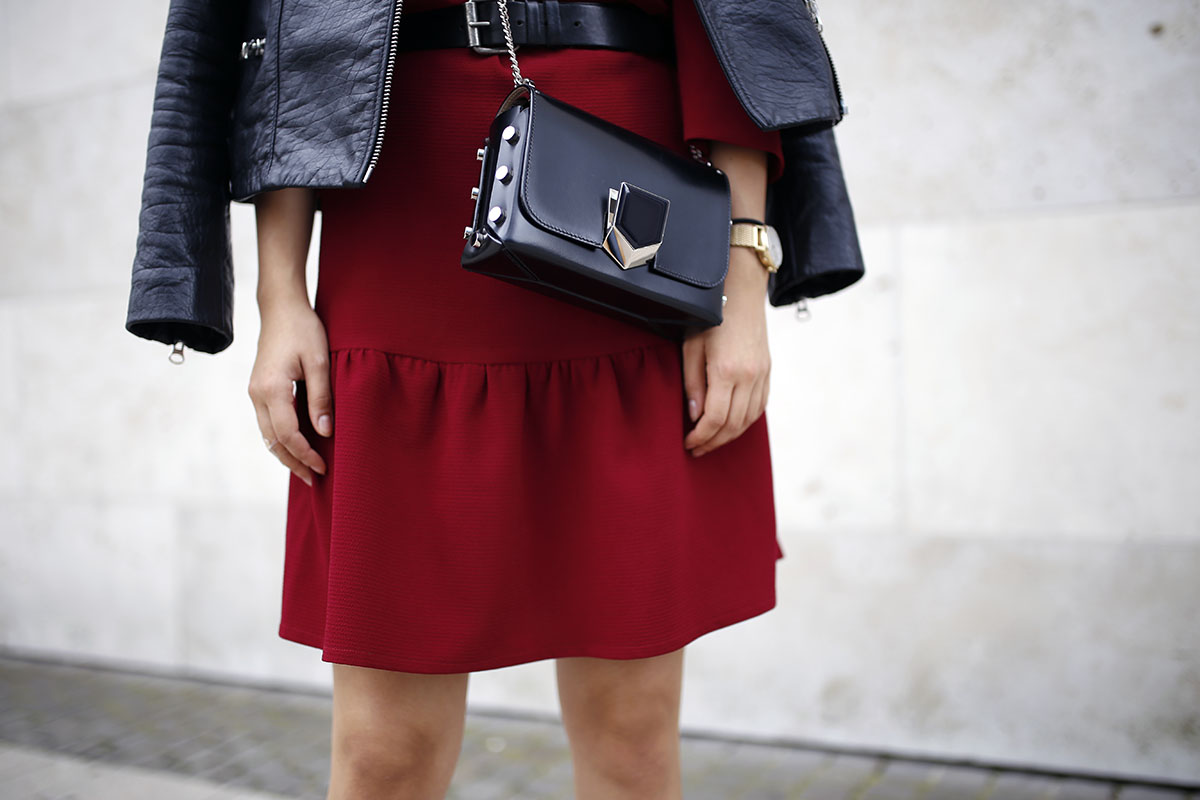 In friendly cooperation with Sumissura