When I was a kid, my hair used to be almost blond during the summers. I remember my Mum cut one small piece of my blond hair in order to keep it as a proof for when I get older. She still has it wrapped in a piece of cloth I believe. Too funny.
The reason for my unusual blond hair was that every year my family and I went to spend the summer in Egypt – obviously with my hair being exposed to the strong sun the whole time. Today, I still do love the natural highlights the sun creates in my hair, sometimes forgetting that it actually harms it at the same time. I definitely realized the sun's damaging effect after I returned from Australia – my hair was much lighter, but also much drier and damaged. Consequently, I was forced to cut 15cm of my hair… which always feels like loosing a little piece of me, haha.
Lesson learned: When exposed to the sun, my hair needs more protection and nutrition. Although I have not planned a summer vacation for this year yet, I am already super prepared with Aveda Sun Care – a three phases system to protect your hair from the sun's damaging effect, as well as from chloride or sea salt leftovers.
Phase: Sun Care Protective Hair Veil: This is a light, water-resistant spray, that you can easily take with you to the beach. Spray it a couple of times on your hair and it protects it from UV-lights as well as from drying out – for 16h! As with all Aveda products, the ingredients are plant-based. So in this case, evergreen- and cinnamon oil act like natural UV-filters – how cool is that? Gotta love the power of nature!
Phase: Sun Care Hair & Body Cleanser: Do you know this unpleasant feeling when you get out of the pool or the sea and your skin literally just looks and feels like the desert? Well, with this cleanser you can make sure to get rid of all the leftovers thanks to the corn-based cleanser called Chelat, while nurturing your hair and skin with rich oils such as tamanu and coconut oil.
Phase: Sun Care After Sun Hair Masque: Sometimes you just need some extra care for your hair – and this is what this intensive mask is for. If you already tend to get dry hair or have bleached hair, then it would be good to make a little extra effort and use this mask. Next to the aforementioned a combination of oils and the natural UV filter, its power ingredient is the Morikue protein, which regenerates and strengthens already damaged hair in only 5min. 
If you have read my other posts about Aveda, you know that I am a huge fan of how the products smell. Sometimes I spray their dry conditioner (read more about it here) into my hair, because I simply want to smell the pleasant and relaxing scent.
The Aveda Sun Care system smells like a light, tropical breeze created from a combination of Neroli, Ylang Ylang and Rockrose from Andalusia (South Spain). So in case you are using the Aveda Sun Care in Germany, you might feel like being on vacation, even if you are just on "balconia".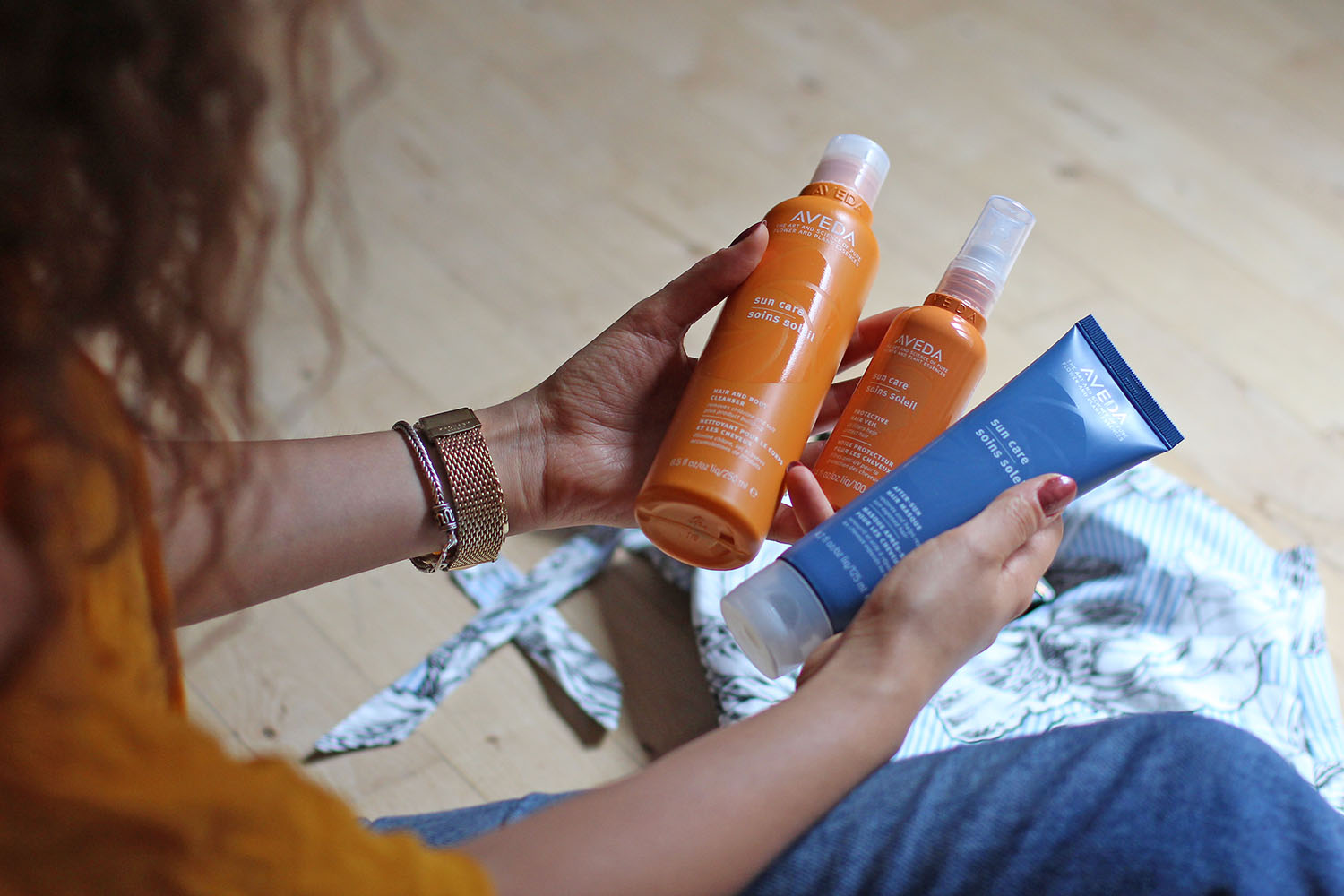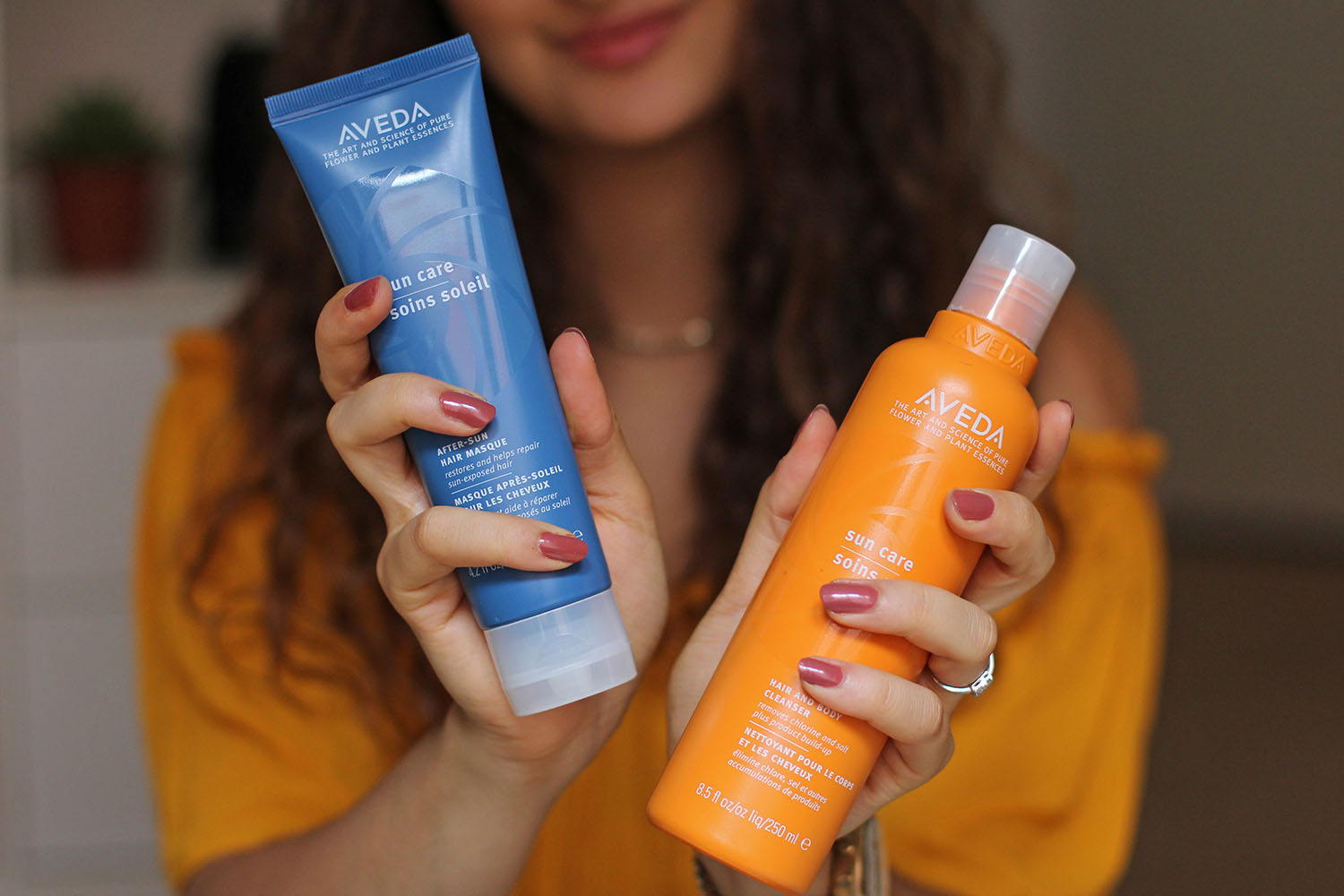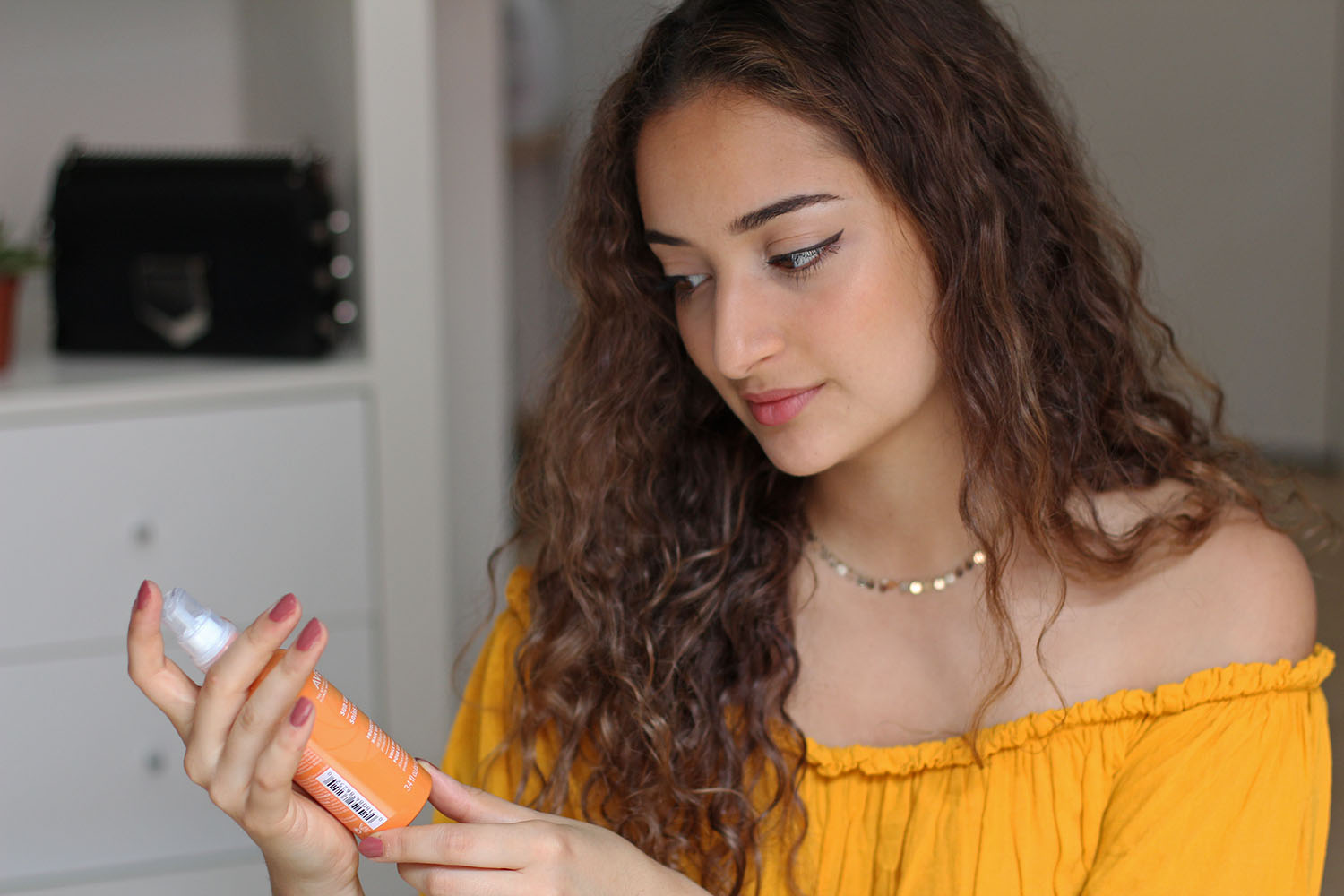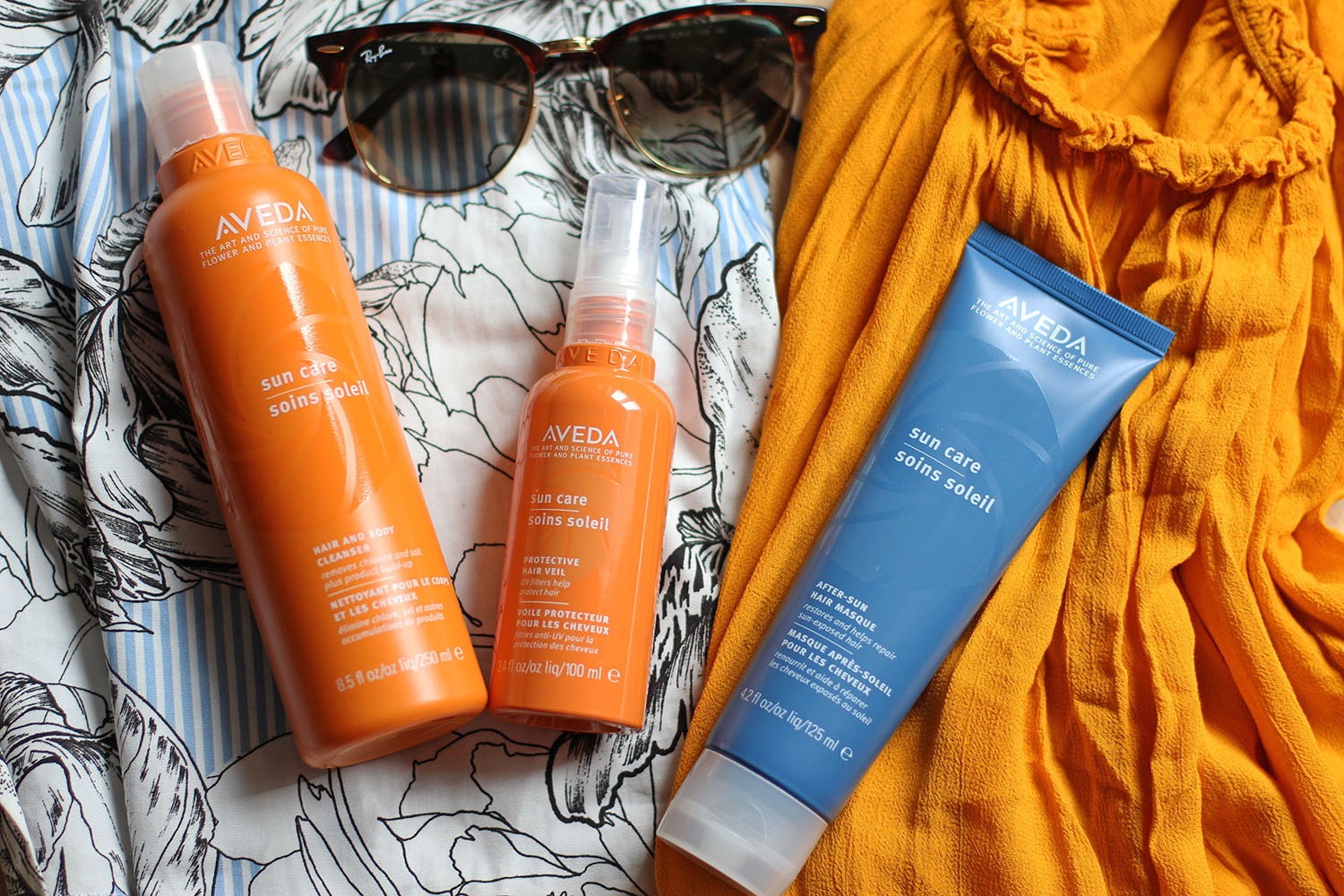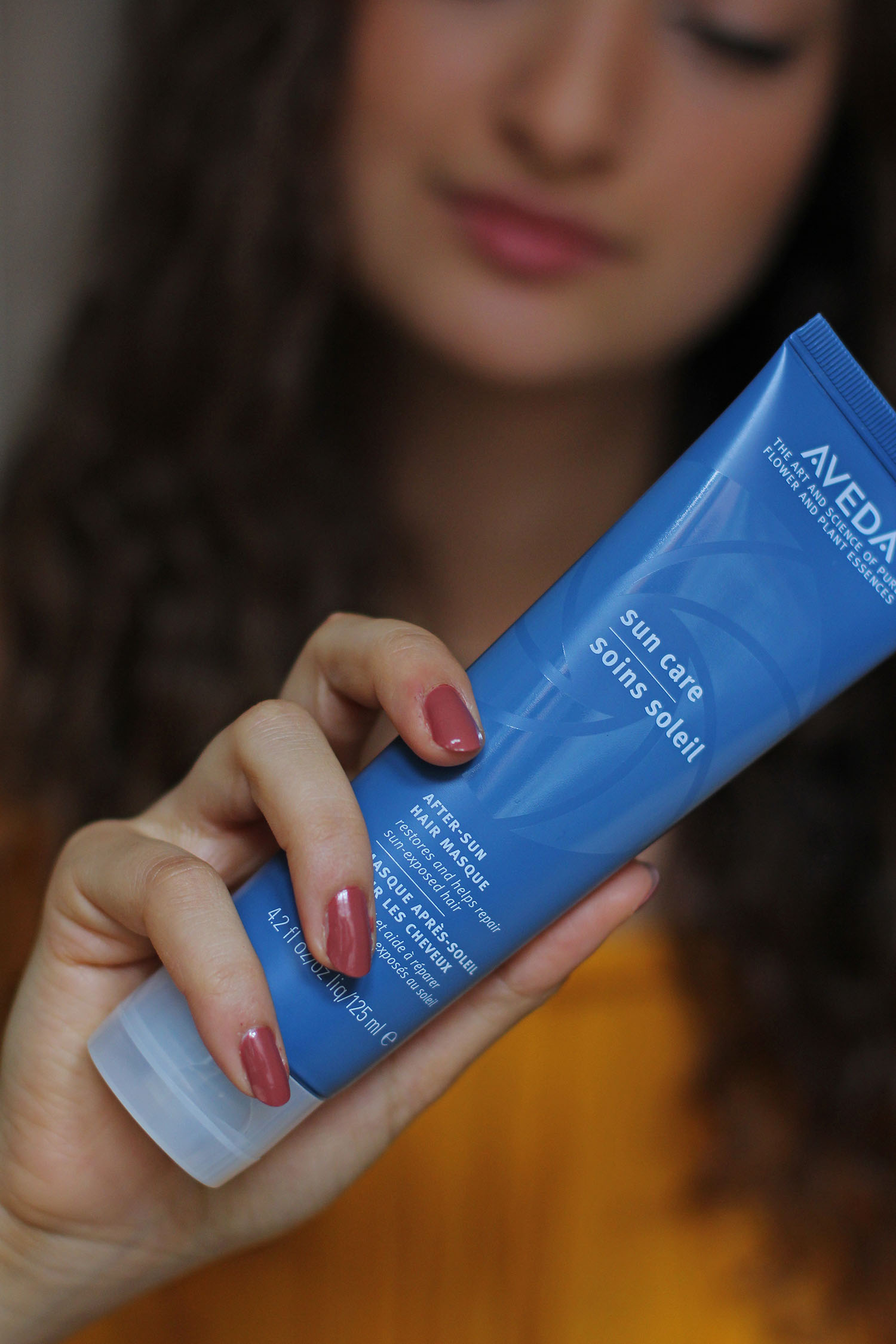 In friendly cooperation with Aveda