Kenneth and I met at a Fashion Show in Berlin – and we quickly connected via Instagram, since to be honest the best part about these events is to get to know the creatives that fill this industry with life! Few weeks later the fashion photographer (check his amazing portfolio here!) reached out, asking whether I would be interested in a photoshoot. He had a pretty clear vision about this next photoshoot adventure… and it involved a rather unconventional location: A Persian carpet store, right in the middle of Berlin! As a Middle Eastern lady, I obviously loved this idea and soon we met up for the photoshoot.
Blending in with the Carpet store aesthetics
One of the outfits we shot was this beautiful two-piece set that I bought during my recent vacation in Sardinia from a lady at the beach. She produces her designs in India and sells them on-the-go at various tourist locations. I immediately fell in love with this red look and knew that I had to take it to the oriental-inspired photoshoot at the carpet store. What do you think of the results?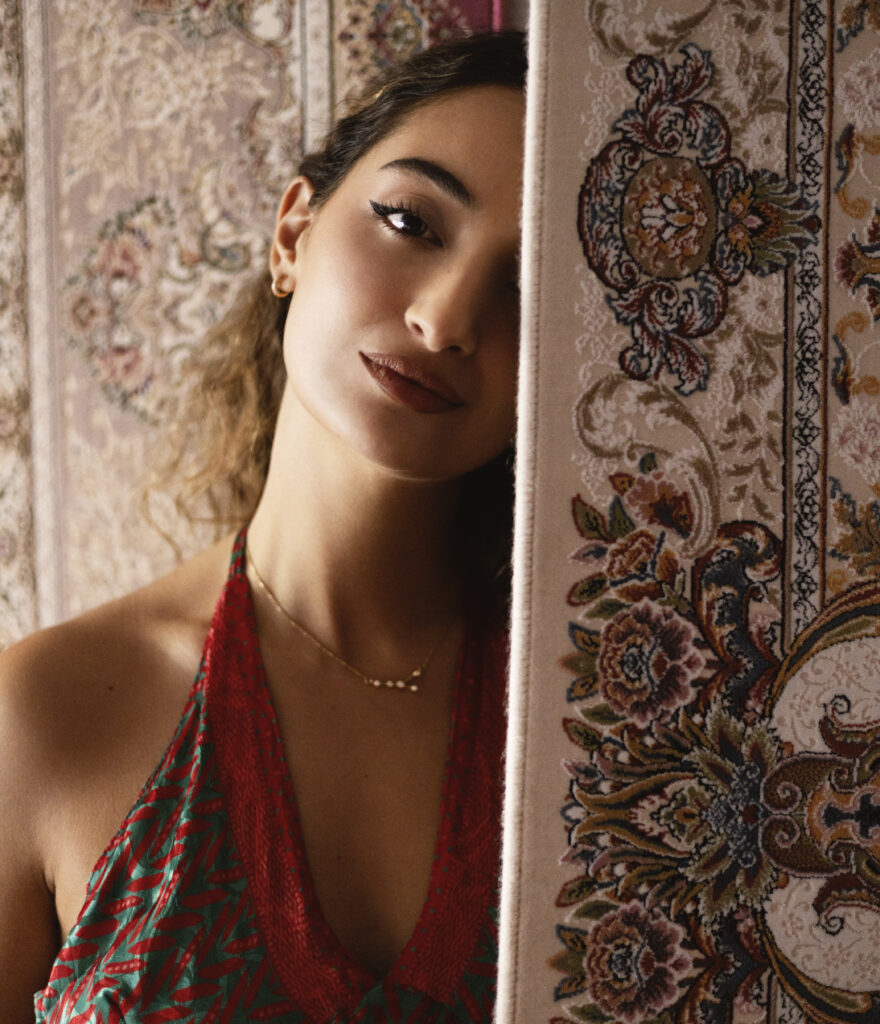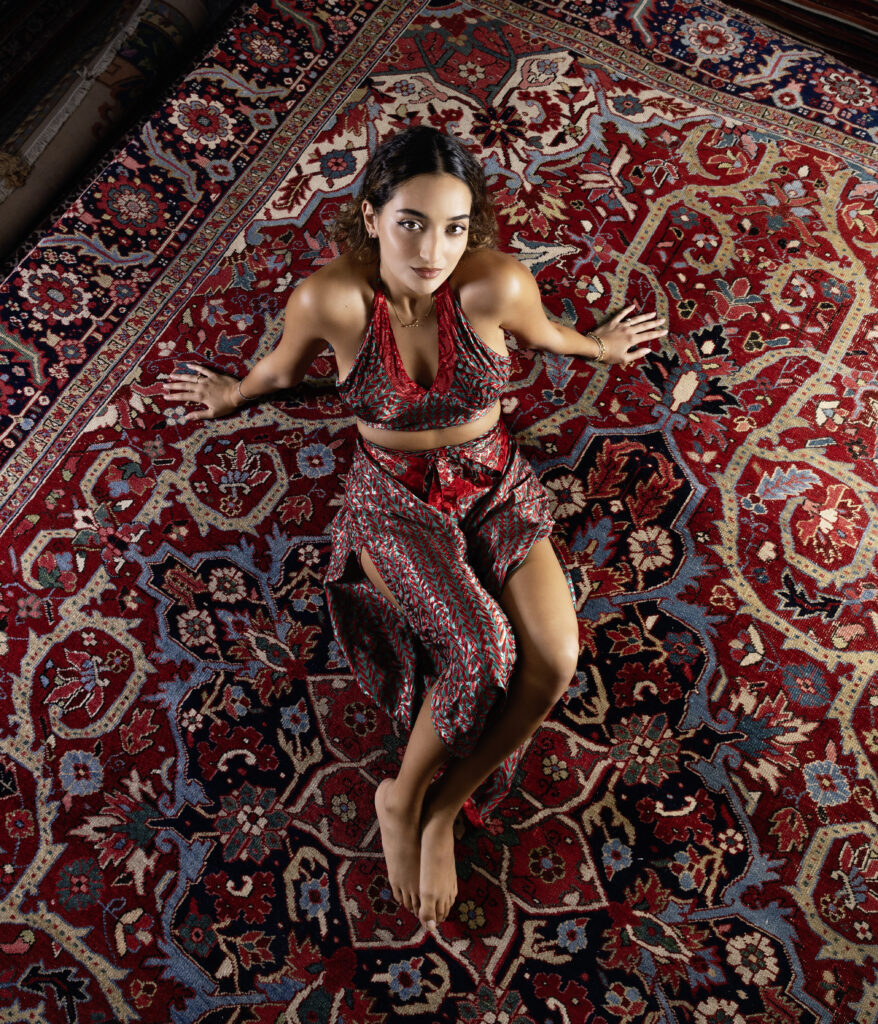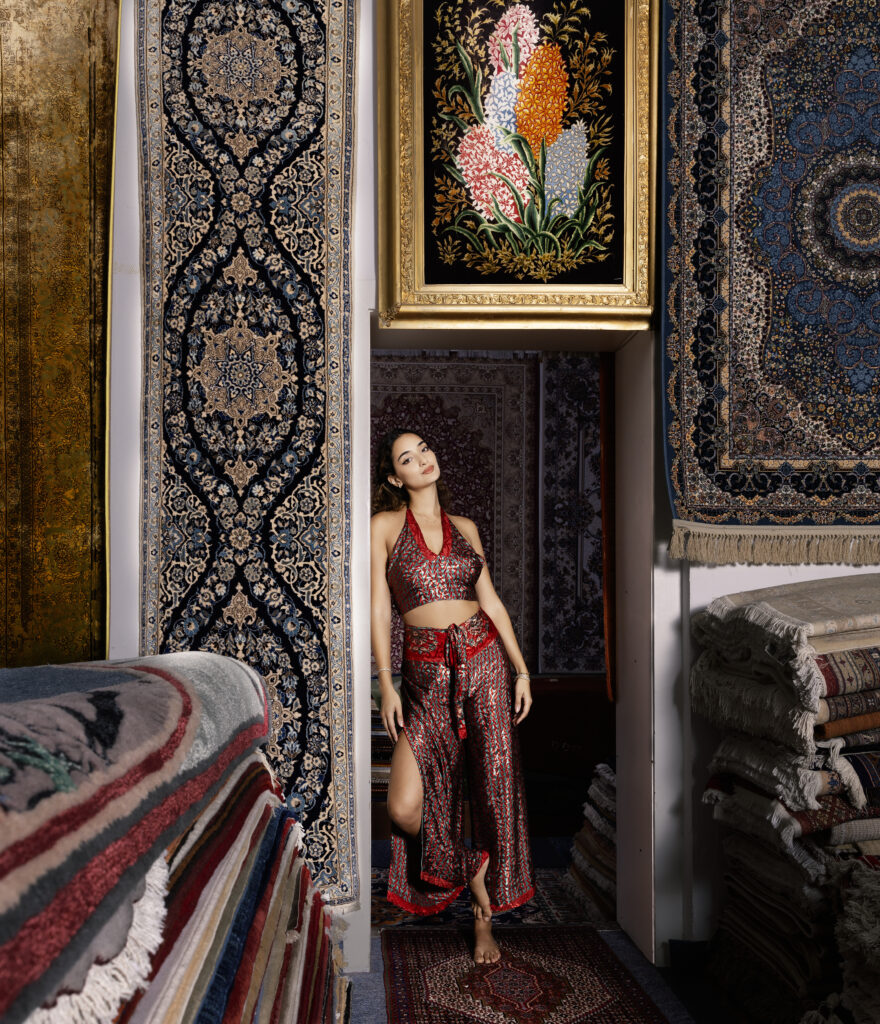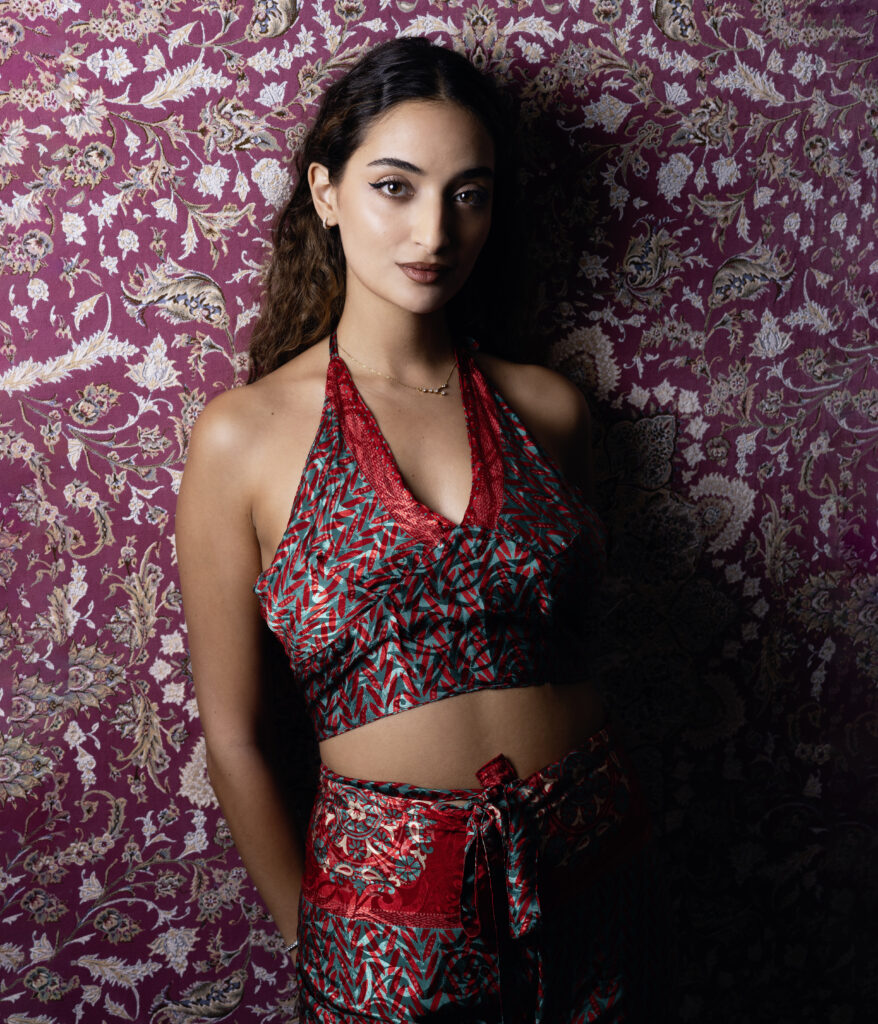 Creating contrasts with black & leather
On Kenneth's Moodboard were also striking contrasts to the playful patterns of Persian carpets – think sleek cuts, leather, and bold black. It's a fusion of Berlin and Persian aesthetics. These resulting images are not just cool; they effortlessly blend these opposing styles, symbolizing the harmonious blend of cultures in Berlin. See, now it's getting deep… Anyhow, I hope you are enjoying our photoshoot adventure at this unconventional location right in Berlin!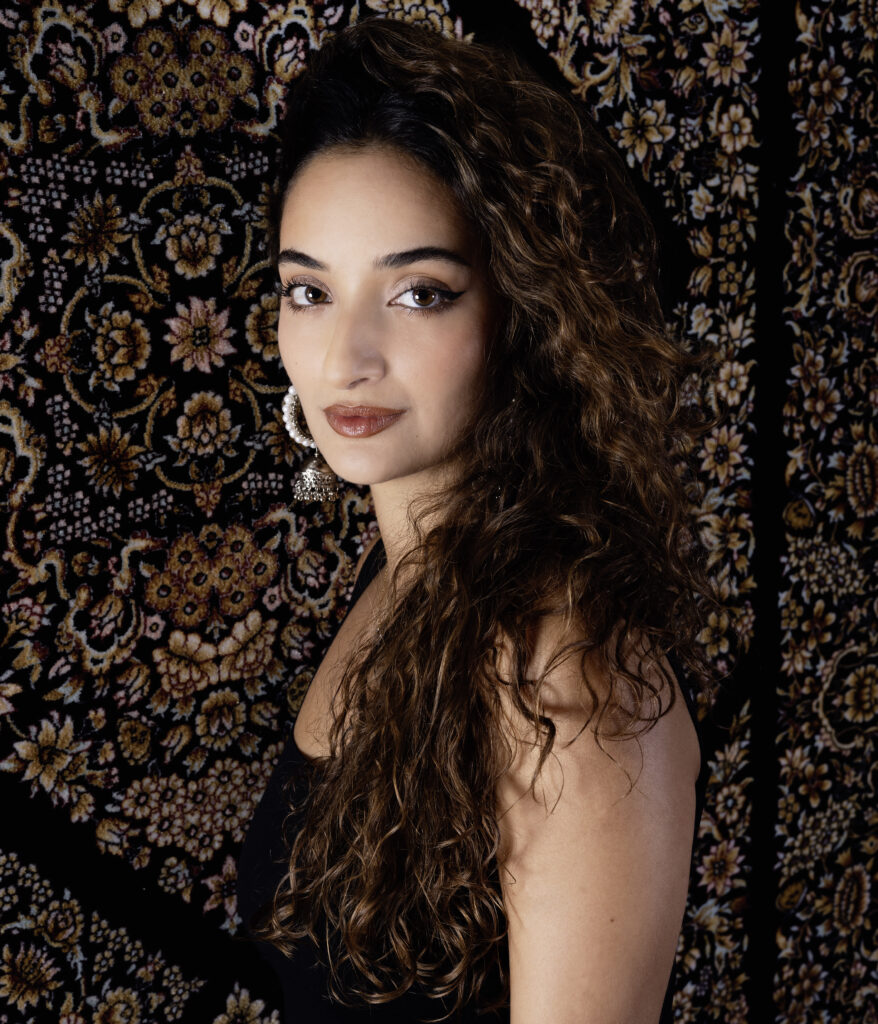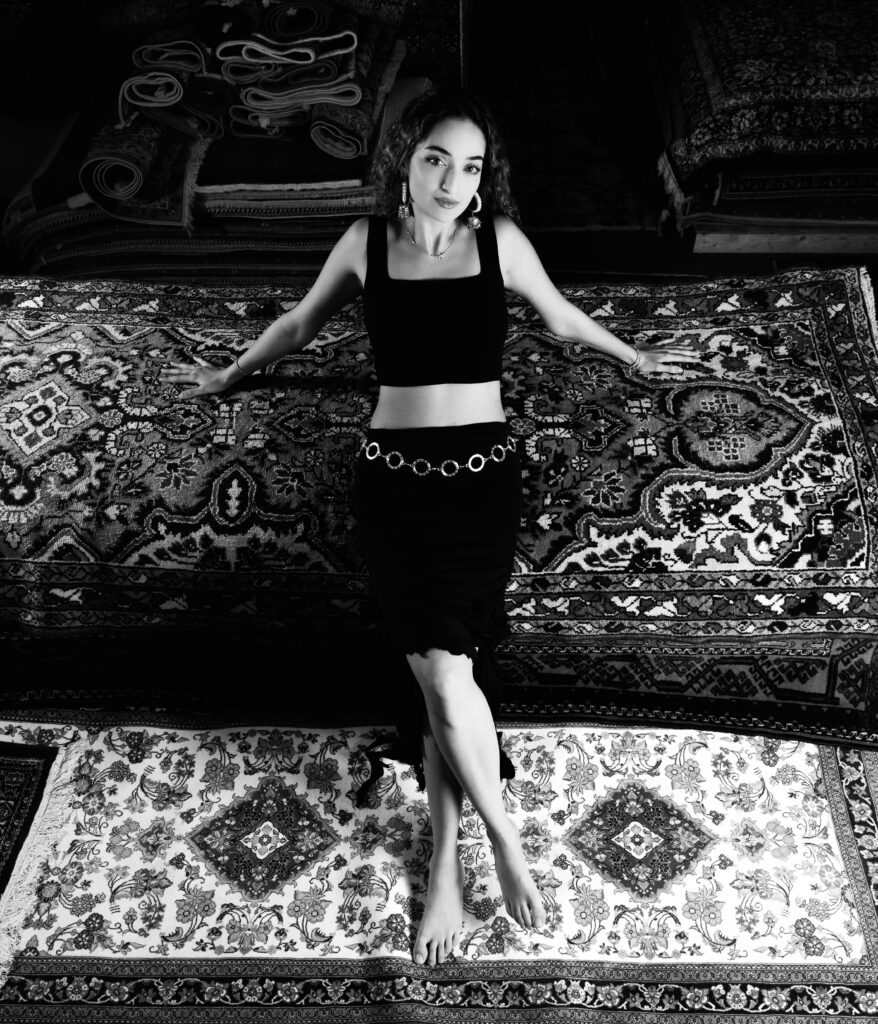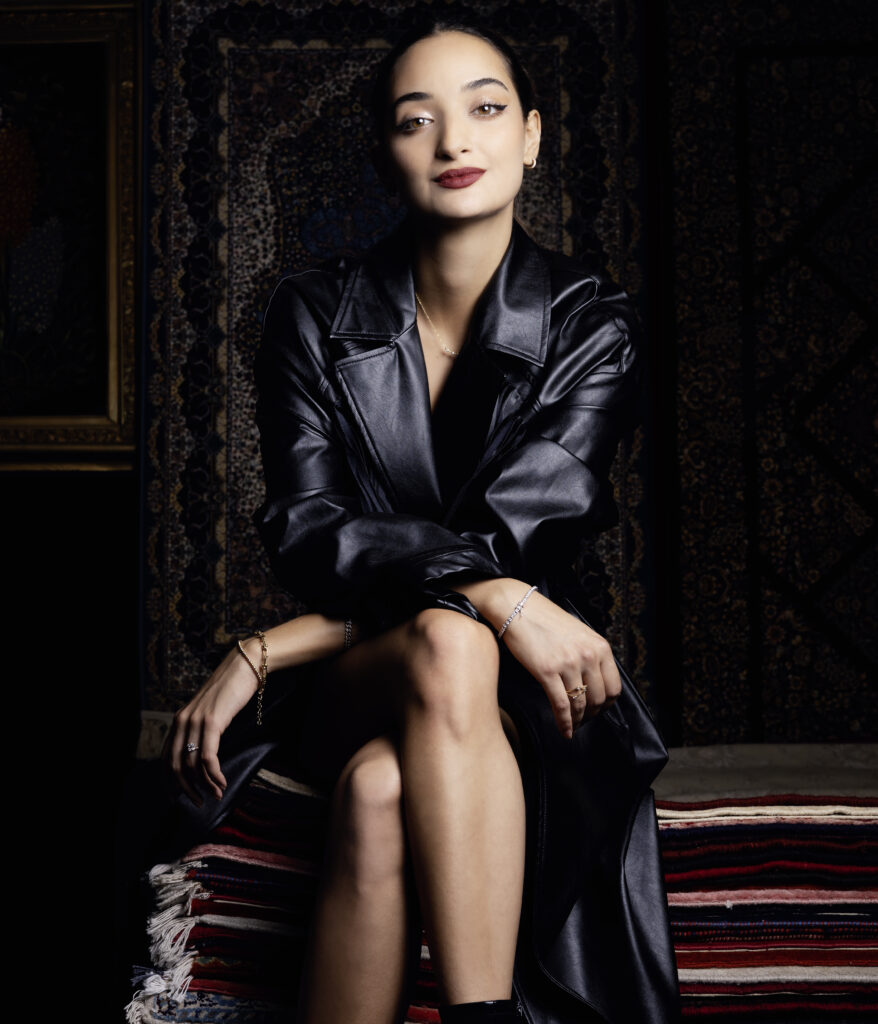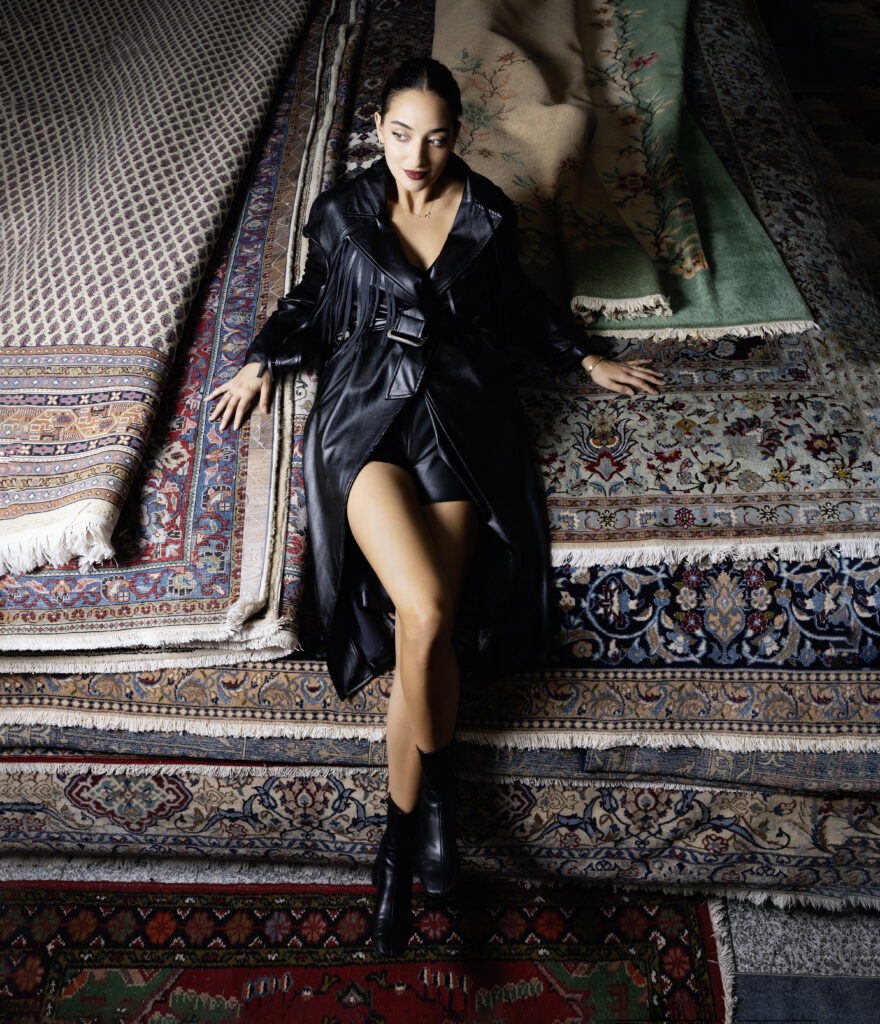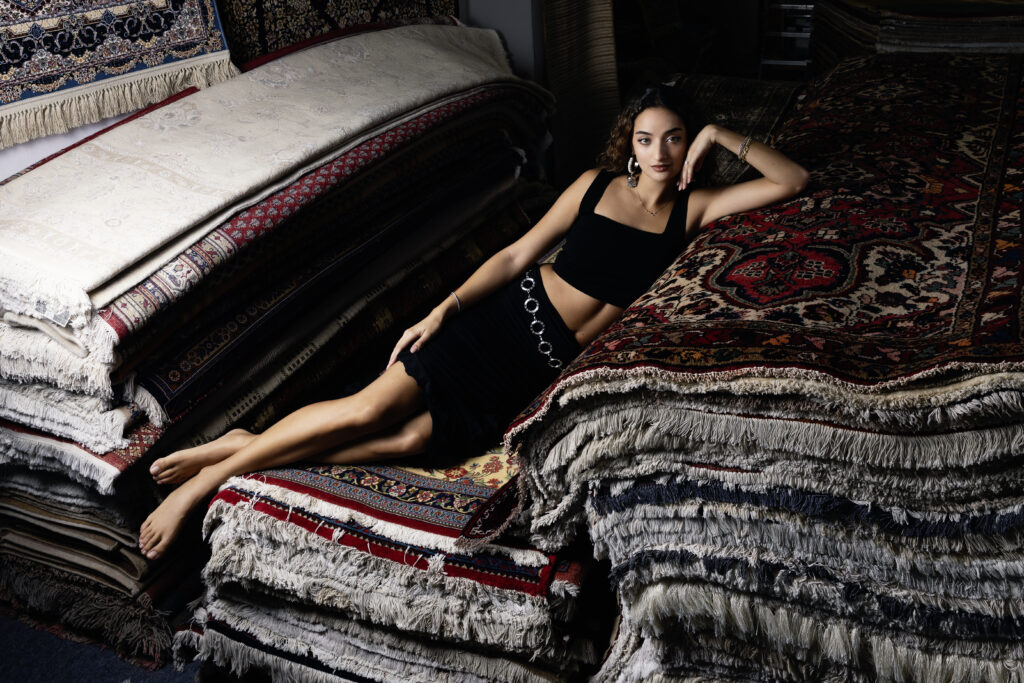 All photos taken by Kenneth Dumevi – find him also on Instagram @ken.dumevi